Hyundai i800 Reviews
Expert & User opinions - Hyundai i800
The Hyundai i800 has been reviewed by experts (6) and users (6). Its score is 65 out of 100. This is based on 12 reviews in total.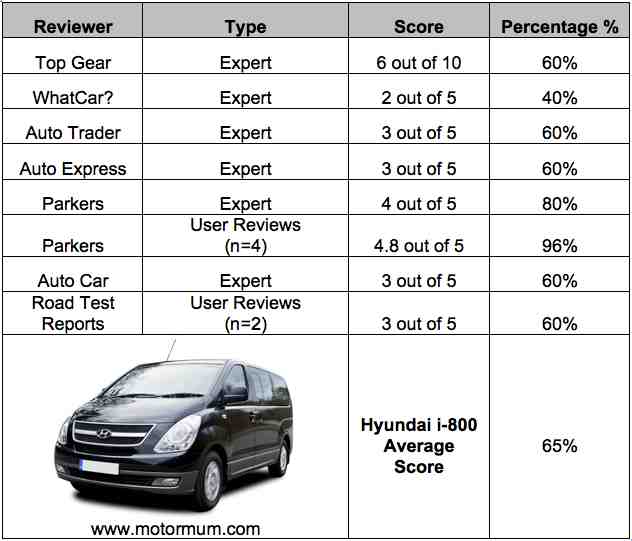 The ever so large Hyundai i800 is one of the few eight-seaters available in the UK. It is a large van like people carrier with oodles of space to fill. It has been widely reviewed by most of the respected reviewers. It is as practical as can be and will make any parents of six proud.
Top Gear - Expert
Top marks from Top Gear go to space, even for third row passengers. The Hyundai i800 can't get any bigger. Despite loving the roominess they dislike the driving experience. Although the i800 isn't cool it is practical.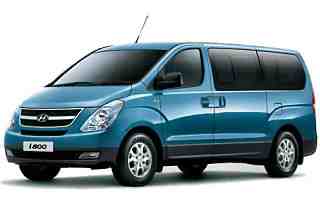 Hyundai i800 pictures above
Their buying tip is to have no more kids. Excellent! They scored this massive MPV (but it isn't a 7 Seater) a 6 out of 10. Don't take any notice of their family planning opinions, it's up to you and with new Tax breaks for child care, what's stopping you?
What Car - Expert
It has sliding doors and a 5 year warranty. That's enough for a dad of 6 to sign on the dotted line. Why are they against the van like driving experience? This Van prejudice is getting tiresome. The What Car experts give the i800 a 2 out of 5. They say that readers scored it a 4 out of 5, but I can't find their reviews. Perhaps they are hiding? Safety concerns are muted, but made up with lower purchase price. They say it's surprisingly swift, which is more positive than Top Gear's perspective. Overall Score 2 out of 5.
Auto Trader - Expert
In November 2010, Auto Trader called the i800 the ultimate People Carrier. They were in a good mood. They like the limousine look with rear window privacy glass. They think it looks good too. With lots of boot space I can see why they like it. Maybe Hyundai should have considered a more lateral seat support.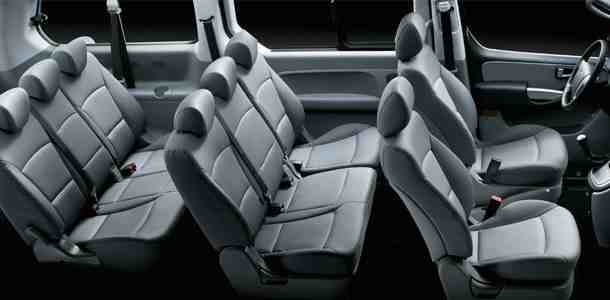 This means, in English that the seats could be more comfortable and designed a little more ergonomically. Perhaps they are not as curvy as most. The overall score is 3 out of 5. Despite giving good marks for practicality the seats can't be removed, so you are stuck with only 851 litres of boot space. Damn it, no more Ikea impulse buying. Although nowadays they do deliver.
Auto Express - Expert
This review was undertaken in July 2012. Their model of choice was the 2.5 CRDi style although by their styling comments it appears to be a forced decision. They pick on the i800's looks, saying it has small wheels. That's just mean. They say driving the i800 is uninspiring. Safety features seem to be lacking but there is electronic stability control. What's that? The overall score is 3 out of 5.
Parkers - Expert
The Parkers Experts test drove 08 on models in September 2008. They liked it more than most other reviewers. Probably because they saw it for what it was; a practical people carrier. They say it has an enormous boot, but 851 litres isn't that great. Just saying. The safety features aren't bad either; front air bags, Isofix seats and child lock sliding doors are all plusses. Score 4 out of 5.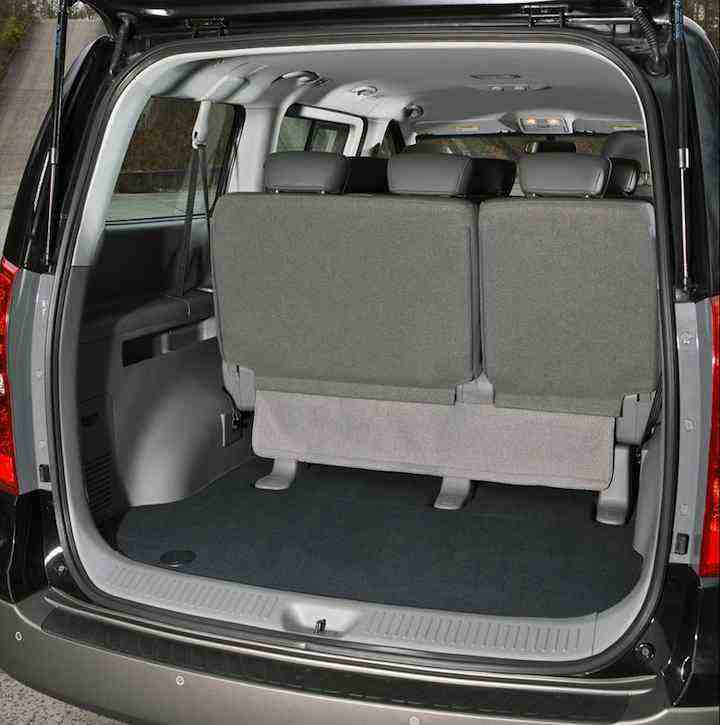 Spacous boot space of Hyundai i800 pictured above.
Four owners have left their opinions on Parkers. All have scored it very well. Quite co-incidentally all four owners had the Auto Express model of choice, the 2.5 CRDi Style 5D. Owner comments are interesting; one guy thinks the rear parking sensors are helpful, probably because of the sheer size. He also likes the ability to fit all his children, their bikes and a weekly shop into it. Most owners have bought the i800 because of their larger than average family. So whatever its negatives it fills a niche market. The consumers scored a total of 19 out of 20 which gives an average of 4.8 out of 5.
Road Test Reports - Expert
There are two consumer reviews on this site. One chap had a misfortunate oil problem and further issues attempting to resolve the malfunction when liaising with the dealer. Another owner disliked the squeaks and niggles, but spent more money on another type of car which had lots of kit to make him happy. Score 3 out of 5.
Auto Car - Expert
I've just noticed that the number plate on their picture is BI6 HYU. It's big and it's a Hyundai. Their pictures show the third row seating and boot space. There's a pointless picture of the engine. What's the point? Yes its clean, and erm..???....
Apart from their excellent pictures their detailed review is worth a read. They test drove the high spec model which came with lots of spec considering it was reasonably cheap. They scored the i800 a 3 out of 5.
Conclusion
Its big with eight seats and looks like a van. Big families love it. Malfunctioning worries should be eliminated with Hyundai's generous 5-Year warranty. No safety rating that I'm aware of.
The average percentage scored by the Hyundai i800 is 65%
.more...