Honda MPVs
Honda don't have a huge choice of new MPVs. You could get one from the used car or import market. Choices include the Honda Pilot, FRV, Odyssey, Shuttle, Acura MDX.
The Pilot Seven Seater
The biggest People Carrier from Honda most of us will ever hear about is the Honda Pilot. Largely an American exercise (it was created to plug a big hole in Honda's US product range and built in the USA and Canada), variants of the Pilot are, or have been, available in Australia, Japan, the Middle East, Russia and the Ukraine.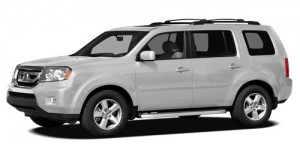 Honda Pilot pictured above.
The 2011 Honda Pilot is available in the USA in three levels of trim. All come with an alloy V6 engine that produces 250bhp. A five-speed automatic transmission drives power to either two or four wheels, depending on the driver's preference or needs.
So far, the Pilot has not been sold in the UK new, only second hand. This is a shame, as this is a handsome, handy vehicle. The only real drawback, apart from its lack of availability, is that it's technically a seven-seater but the third-row of seats only really has enough leg room for children. Adults will find it uncomfortable for anything but short journeys. If you're lucky, you might find one on the second-hand market.
Honda FRV (6-Seats)
Another brilliant family car you'll only find second-hand is the FR-V. The FR-V was a short-lived compact vehicle that featured two rows of three seats. Hence, it's only a six-seater but for some drivers, the unusual layout could come in handy.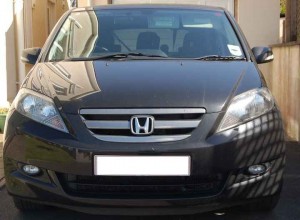 Honda FRV pictured above.
The FR-V was similar to the Fiat Multipla in terms of its configuration. The model was offered from 2004 to 2009.
Part of the reason the FR-V only lasted for five years is that it was never entirely successful. Reviewers generally rated the quality, styling and low running costs but it suffered from some glaring weaknesses. The cabin, for example, was nowhere near as roomy as you would expect, though the car's smaller size made it less cumbersome around town than the Multipla. Still, the reduced shoulder room meant the three-across seating never really worked.
In the end, the FR-V was a welcome breath of fresh air in a staid sector. It offered great quality, a potentially useful layout and one good engine. Too bad that it never really worked out.
Honda Shuttle or Odyssey
Another useful but unavailable (at least new) car from Honda was the Shuttle or Odyssey. Available in versions with seven seats or eight seats, this US-minivan-style vehicle offers a huge amount of interior space.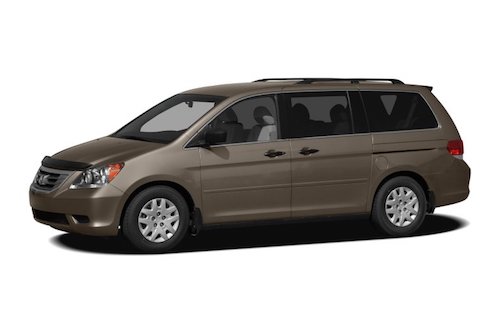 Honda Odyssey pictured above.
It has been a few years since the Shuttle was marketed in Britain, so you could find a lot of people mover for not a lot of money. Later versions, called the Odyssey, were sold in Japan until recently and some have been privately imported to the UK.
Acura MDX – Crossover SUV
If you do happen to be shopping for private imports and want something truly different, you might be interested in the Acura MDX. Acura is Honda's upmarket badge and the MDX is luxury-sector crossover SUV with three-row seating.

Acura MDX pictured above.
Though the MDX comes with seven seats, those back seats are on the small side. Still, the car does come with a raft of luxury appointments, such as a high-power V6 engine, high-quality interior furnishings, and technology and entertainment packs that vary between variants.
.more...