Chrysler's Seven-seater Range
While not the prettiest of seven seaters, or cars for that matter, Chrysler's range is a mix of versatility and chunky-looking all-rounders that deserve to be included in your shortlist for a seven-seater. Few manufacturers give in to providing as much space as possible without wondering about the impact on the exterior looks. With Chrysler owning Dodge, that brings a wider selection of cars to choose from and the Dodge Journey is the other 7 seater on the list.
Whether you need to haul around people, luggage or tow trailers, or a mixture of all three, then the 7-seater line-up from Chrysler including the Grand Voyager or Dodge Journey can meet your needs. Before the influx of seven seaters, SUV-esque cars there was a need to buy or hire vans, but now you can have the best of both worlds.
Chrysler Grand Voyager
More of a people-carrier than an SUV, the Chrysler Grand Voyager is a gizmo-laden, family car that is filled with many standard items, such as dual-screen DVDs, satellite navigation and linked headphones for the passengers to watch films on long journeys. Gutsy Chrysler Grand Voyager engines range from the 3.8-litre V to the 2.8-litre diesel, both of which are torquey and offer good pulling power. The diesel obviously wins the fuel economy battle but the CO2 emissions are quite high at 247g/km.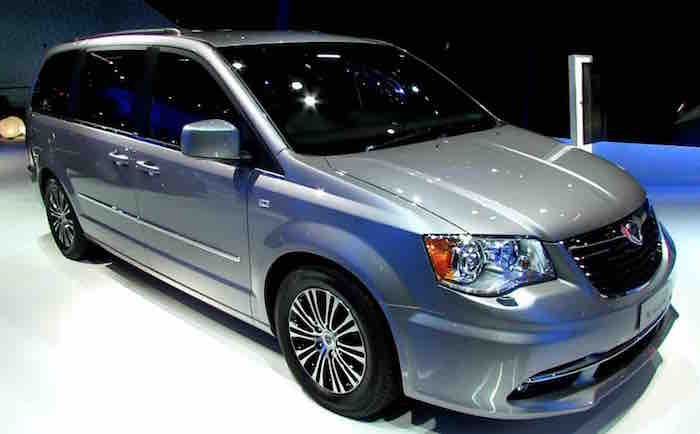 Chrysler Grand Voyager pictured above.
Prices start at £27,000 for a new Grand Voyager, which is quite expensive compared to the likes of a Ford S-Max, VW Touran and other seven-seaters that are on the market, but it does have a great interior and smart, sliding rear doors as well as being able to easily carry lots of luggage, whether the seats are occupied or not.
Dodge Journey
One of the newest seven-seater cars on the market today is the Dodge Journey. Dodge, and indeed Chrysler cars, have been slow sellers in the UK, which has meant that the companies have to provide more standard equipment and be very competitive in the pricing. The Journey costs as little as £17,000, which for the size, standard kit and looks is a bargain.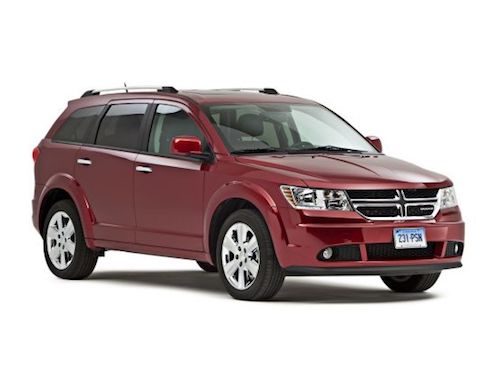 Chrysler Dodge Journey pictured above
Child protection locks, stability control, satellite navigation, dual zone climate control, clever seating arrangements and chunky looks make it a cost effective buy. The Dodge Journey is powered by either a 2.4-litre petrol engine or a 138bhp diesel (which is actually VW's trusty oil-burner). It's a heavy car but it does manage to return 30+mpg and only emits 171g/km CO2 for the diesel. The seats can be folded into the floor on the passenger side to allow long items, such as timber or a Christmas tree, to be effortlessly carried.
There are rubber cup holders, DVD players and ISOFIX seat points, as well as a choice of two- or four-wheel drive, automatic or manual transmission and funky LED lights on the dash. As the Grand Voyager is ageing, the Dodge Journey is right on the money for the 21st century. With fresh styling, chunky looks and reliable engines, the Chrysler group can hopefully expect a turn-up in sales in Europe.
.more...