Compact 7-Seater Cars
Compact seven seat multi purpose vehicles (MPVs) are becoming increasingly popular. Many consumers want a multi-purpose vehicle, but don't want a boxy car that resembles a minibus. With petrol prices on the rise and environmental concerns growing, demand is also rising for environmentally friendly vehicles. As a result, more and more eco-friendly seven-seater vehicles are being released onto the market.
Whether you need a run-around vehicle for taking the kids to school and doing the weekly shop, or something for longer trips and motorway driving, there's a Smaller Seven Seat Car out there for you.
Vauxhall Zafira
One of the most affordable seven-seaters is the Vauxhall Zafira, and it's also one of the most efficient. The Eco-Flex model has a very economical 1.7 litre diesel engine, which produces emissions of only 139g/km, so, it's no coincidence that the Zafira is also one of the most popular seven-seaters out there.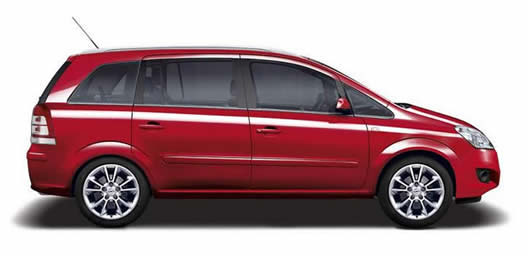 This model is ideal for a large family which needs to do a lot of running around and wants an efficient car with which to do so. When all of the seats are in use, the boot space is only 140 litres, so it's not ideal for those who need to carry lots of extra loads. However, the seats can be reclined to provide extra space. The Vauxhall Zafira is available from £16,500, but a larger engine and a range of optional extras can take the price up to £27,085.
Hybrid 7-Seater - Prius
The Toyota Prius Plus is the best-selling hybrid car on the market, so it was only a matter of time before a seven-seater model was produced. This has now hit the market in the form of the Prius Plus. There are two versions, the T4 and the T-Spirit. It's one of the most fuel- efficient MPV's out there, with 64.2-68.9mpg and low emission levels of 96g/km and 104g/km.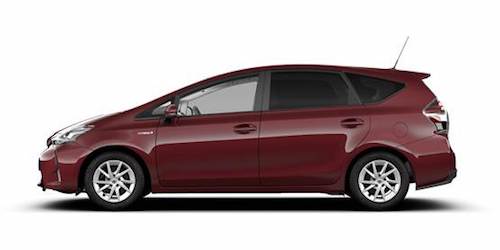 The Prius Plus is available for between £26,195 and £29,445, depending on which model you go for, but the low running costs make it well worth the investment.
Smaller and Premium Santa Fe
Another option is the Hyundai Santa Fe, which is an affordable five-seater 4x4 that's also available as a seven-seater option. It's run by a 2.2L diesel engine and an automatic transmission. This vehicle comes with a range of great features, including alloy wheels, ABS, traction control, electric windows and air-conditioning.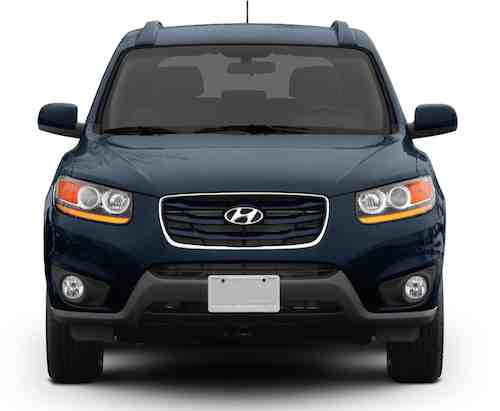 However, those who want a little extra can upgrade to the Premium model, which comes with heated front seats, chrome door handles, and climate control.
If that's still not enough, add a satellite navigation system and a parking assistant system with a rear view camera. The Hyundai Santa Fe offers a great amount of storage space, with 2,250 litres in total. Users can play around with this as they like, since the passenger seats can be reclined and folded away.
4WD Chevrolet Captiva
The Chevrolet Captiva is a 4x4 seven-seater, which is available for between £19,000 and £27,500. This is a reasonably efficient option, with emissions ranging from 191 to 217 g/km, and a fuel economy of 38.2mpg.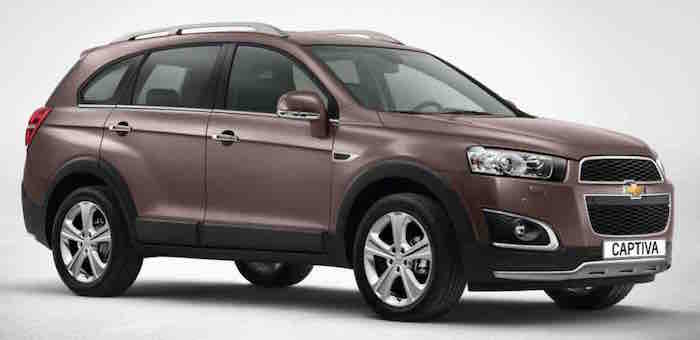 Features include part leather upholstery, alloy wheels, electric windows and air-conditioning. There are also many safety features, which helped the Captiva to achieve a fou- star rating on the European New Car Assessment Programme. These include height-adjustable seatbelts with pre-tensioners, a seatbelt reminder, adjustable headrests, knee protectors and child-proof locks.
You May Like:
Please note that the above list of cars only includes vehicles with seven seats that could also be considered smaller or more economical than other 7-Seat options.