Luxury Seven Seaters Listed
Multi-purpose vehicles once had a reputation for being ugly and unstylish, but that is all changing. These days, a whole range of sleek and luxurious seven-seater vehicles, which have been designed with a focus on comfort and aesthetics, are available.
Audi Q7
One of these models is the Audi Q7, a highly popular car that delivers a combination of style, efficiency and functionality. The Q7 is packed with intelligent technology that gives it excellent performance. For example, direct-injection technology provides the engine with extra torque, so its efficiency doesn't have to mean a lacks of power. It also uses a recuperation system to reuse extra energy.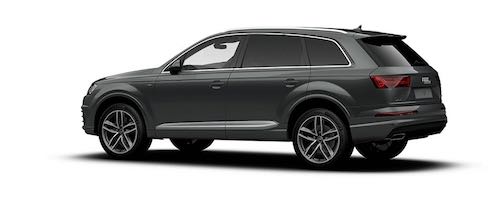 The seating system in the Audi Q7 is highly versatile, comprising of three rows, the second and third of which can be split and folded down flat for extra space. Some of the best features include rear acoustic parking and an all-wheel drive system, which adjusts the grip of the wheels according the terrain, making this car great for off-roading. The Q7 is available at £40,725, but the upgraded 4.2TDI S-Line model costs £55,525.
Volvo XC90
The Volvo XC90 is similar to the Audi Q7, but cheaper. You can pick up a diesel XC90 from £32,095, or a petrol model from £38,540. This crossover SUV is built on a car platform. This means that although it has 4x4 technology and seven seats, it handles like a much smaller car. A top speed of 127mph makes it one of the fastest seven-seaters available.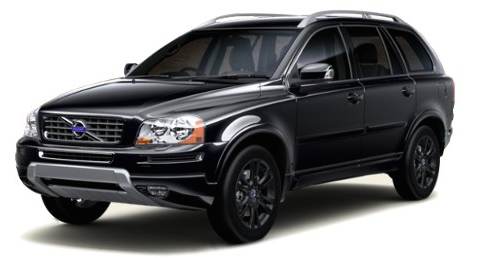 The XC90 emission levels are lower than most seven-seater vehicles, but exact figures will of course depend on the model chosen. Average emissions from the diesel version are 219g/km, while the petrol version is 269g/km. Fuel economy is good, with the petrol model providing 24.6mpg and the diesel model providing 34mpg.
BMW X5
Another great luxury seven-seater is the BMW X5, although consumers should be aware that they must order the extra seats as an additional option. While the X5 is technically an eco-car, it should be noted that its emissions are higher than most seven-seaters, at 220g/km to 289g/km. There is a range of engines available, but the most efficient is the the X5 xDrive 30d SE, which provides a significant horsepower of 355.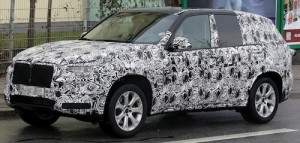 Although the X5 is not the most economical option available, its elegant interior, up-to-date technology and masculine aesthetics make it a highly desirable one.
Mercedes Benz GL
One of the larger models available is the Mercedes-Benz GL, which is a 4x4 seven-seater with a diesel engine. However, it's one of the least efficient, with emissions of 295g/km and 378g/km, depending on which model you go for. Performance-wise, it's great, with the vehicle managing to hit 60mph in only 10 seconds, great for a car of its size.
This model has plenty of safety features, including airbags, ABS and traction control. The interior is extremely comfortable, with leather seats and soft carpeted floors. At two tonnes, this model is ideal for a driver who's looking for space, comfort and luxury, rather than focusing on efficiency alone.
An American Luxury MPV