Estate Cars
Estate Cars are also perfect family cars (with only 5 seats though) due to the larger than average boot space available to carry all the family stuff (buggies, toys, spare clothes, etc).
Estate Cars - normal cars with long boots
The estate car has been a staple choice for families for decades, mainly due to the amount of space and convenience they offer. If I recall correctly, the first genuinely appealing mass market Estate Car in the UK was the Morris Minor 1000 Traveller.
Introduced in 1952, it featured wooden framed bodywork in the rear section. Rover's Land Rover Estate and Austin's Gipsy followed, and these models were also well received, helping to establish interest in larger family vehicles.
While the estate car was initially popular, the 1970s saw the numbers being purchased drop sharply, largely due to the oil crisis of 1973. The estate car weathered the storm, however and I'm pleased to note that most car manufacturers continue to include one or more models in their range of vehicles, mostly to satisfy the demand from the family market. The vehicles have constantly evolved and modern iterations are very different from the lumbering, often ugly, models of the past.
List of Estate Cars
The modern Estate Cars in UK dealer's showrooms come in a wide variety of shapes and sizes, and designers are focussed on creating vehicles that make the best use of the available interior space, handle well and are fuel-efficient.
Coming Soon...
Practicality
Estate cars are particularly suitable for the family market, as they offer a great deal of luggage space while ensuring that everyone is comfortable.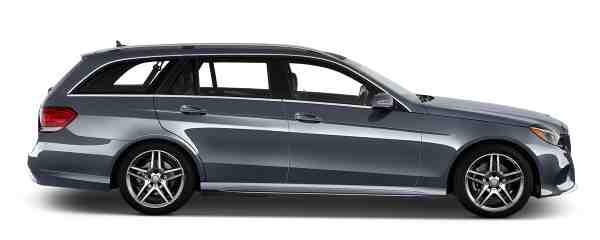 I also appreciate the added flexibility mine provides; the rear passenger seats can be folded away in order to provide a huge area for carrying bulky items. This level of comfort makes long journeys far more enjoyable for everyone and ensures the entire family is happy while out on the road. Today's estate cars are also relatively fuel-efficient, especially when compared to larger vehicles; for example, people carriers and SUV's. I have a diesel powered model, which has great mpg figures and is significantly cheaper to fill up than its petrol engined equivalent.
Variety of Models Available
In the UK, there is a variety of models available, with various advantages and disadvantages attached to them. A friend recently asked me for advice on purchasing one, so I put together a new list of estate cars on the market.
Skoda Octavia
The Skoda Octavia Estate won the 2013 Auto Express New Car Award, in the estate category and is difficult to beat for the price. Simply put, this car takes everything that was great about traditional estate cars and brings these qualities into the 21st century.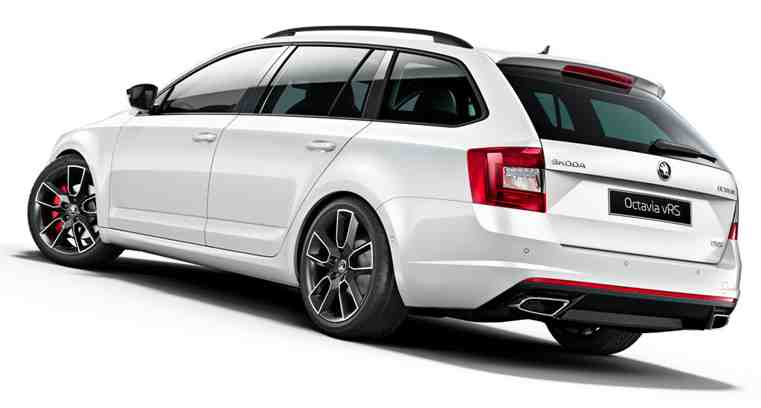 The vehicle has a large boot, expanding from 610-litres to 1,740-litres when you fold the back seats up. Modern touches, such as DAB radio and Bluetooth connectivity complete the package. If you enjoy caravan holidays with the family, you may prefer the Skoda Superb Estate, however, which has improved towing capacity.
BMW 5-Series Touring
If you're looking to spend a little more and want a family car that will turn heads, the BMW 5-Series Touring may be more up your street. As well as offering good looks and size, the car focusses on safety, making use of electronic stability control.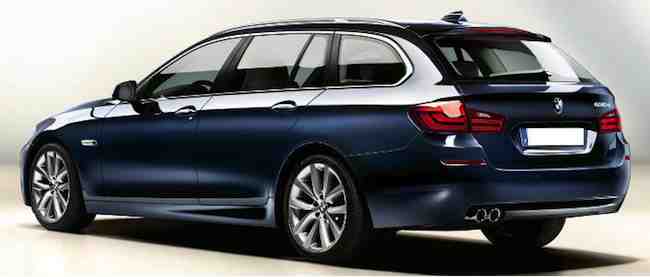 This system helps to correct under and over steer when cornering and improves overall stability. I read somewhere that the U.S. National Highway Traffic Safety Administration conducted a study that found one third of all fatal accidents could be prevented if all vehicles had this system installed. The car also has an innovative pop up bonnet system to protect pedestrians in the event of a collision.
Mercedes Benz E-Class Estate
It doesn't bother me, but if size matters most to you, the Mercedes E-Class Estate will almost certainly be the right option. With a maximum of 1,950 litres of luggage space, this car makes packing the kids in or bringing the shopping back from the supermarket, effortless.
Five spacious seats are complemented by a rear pair, which fold neatly away into the floor of the vehicle. As one of the best Estate Cars in the UK, this vehicle isn't cheap, but it does offer many of the luxury features found in the BMW 5-Series. Extra safety options like night vision and sensors that detect when the car drifts from its lane, can provide real peace of mind when shuttling the family around.
My Priority are Costs
Fuel efficiency and environmental concerns are high priorities for me, and another offering from Skoda, the Fabia GreenLine II, ticks these boxes especially well. The car may not look particularly attractive, but it's an affordable, compact option for the modern family. It also makes use of new technology, such as a 'Start/Stop' system, which automatically switches the engine off when you're stationary, to ensure the car uses as little fuel as possible. I reckon this is going to be seen as an increasingly important feature as fuel prices continue to rise over the coming years.