Eight Seats
List of Eight (8) Seater Cars
Compared to the huge choice of seven seater vehicles available to purchase in the United Kindgom there are relatively few eight seat cars in comparison. Here they are listed.
Toyota Previa
Among the small number of 8 Seat Cars out there, the Previa has evolved into a classic, curvy people carrier that ranks alongside the Sienna as the largest vehicle in the Toyota range. It has not only gotten curvier, it has also a great deal greener than the first edition produced back in 1990.
Since 2006, the Japanese automaker has offered the Toyota Previa with its trademark Hybrid Synergy Drive system, which delivers the most economical drive in its class.
The only problem is Toyota stopped selling this sublime MPV in 2006 when it phased out the second generation version. Still, a second-hand Toyota Previais still available in the UK and across the continent.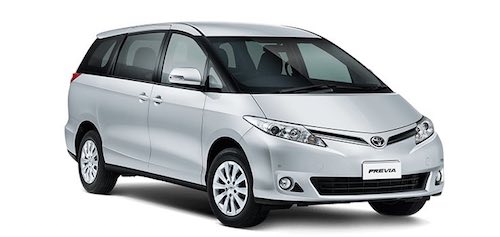 Toyota Previa pictured above
There are diesel and petrol versions, featuring 4-cylinder 2-litre and .4-litre engines respectively.
Volkswagen Shuttle
Even larger, the Volkswagen Shuttle 8-seater comes in short and long wheel-base versions that can accommodate between six and nine people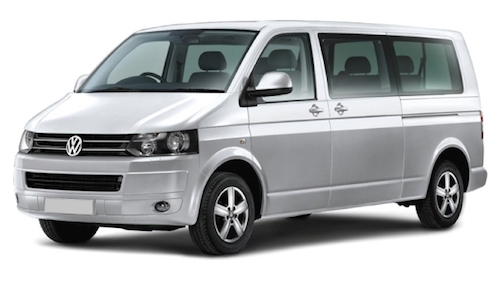 Volkswagen Shuttle pictured above
The layout is every inch a minivan, with its sliding rear door and bench seats.
Within its class, the Volkswagen Shuttle is certainly one of the most versatile vehicles, offering a range of seating options courtesy of a folding rear row.
As a result, the Volkswagen Shuttle has developed something of a cult following, particularly among airport taxi drivers.
Financing offers are pretty good for example after an initial rental payment is made ongoing monthly payments could be as low as £309 a month plus VAT. It would make perfect business sense to get one of these on rental for an Airport Taxi firm or Childminding Service.
Offering room for at least eight passengers, with plenty spare for baggage and cargo, means this is a preferred option for businesses and Taxi Firms.
Mercedes Viano
Based on Mercedes Benz Vito, a popular commercial panel van, the Viano is a similar van like vehicle as the Volkswagen Shuttle.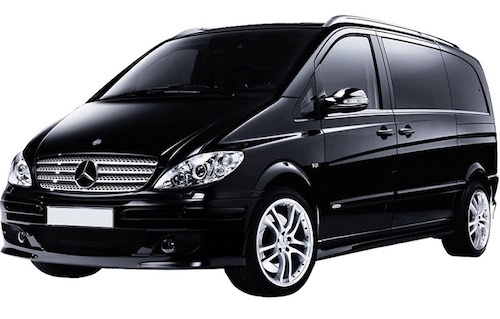 Mercedes Benz pictured above
Well it is in terms of capacity; however, the front is much more angular, like a car rather than a people carrier.
At the rear, this is a high vehicle offering a veritable chasm of space.
Available in three different lengths and a variety of seat configurations that can be changed around, the Mercedes-Benz Viano is as versatile and passenger friendly as the Shuttle.
In terms of value for money, however, the Viano a class above the rest and has therefore graduated into the executive travel world. Those flying in business class can expect to be transported to their five-star hotel in one of these.
Hyundai i800
Known variously as the Hyundai Starex, the H-1, the H200, and, in Australia, the iMax, the Hyundai i800 is an eight-seater that remains the de facto people carrier in many Asian markets given its competitive pricing and unusually long warranty.
With its powerful engine variants including a 2.4-litre petrol generating 172 horsepower and a 2.5-litre diesel producing 167hp, this is a vehicle that gets the job done.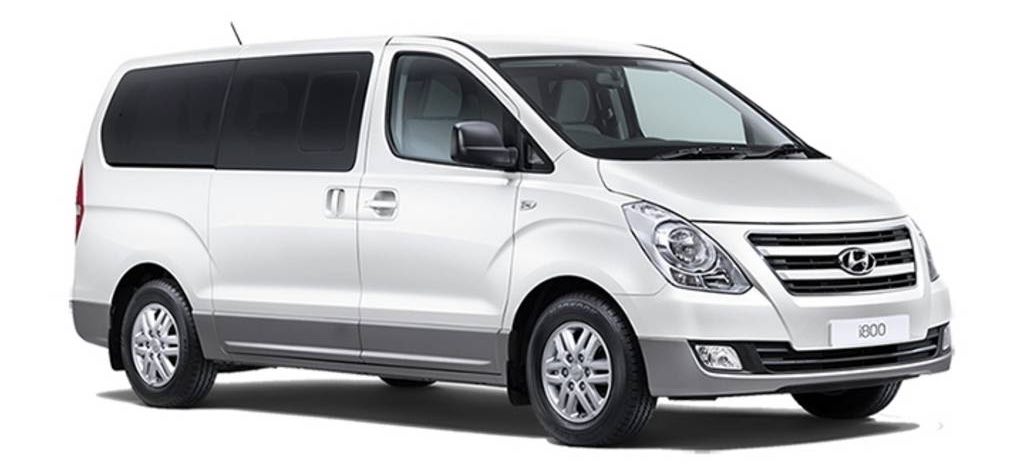 Hyundai i800 pictured above
As such, the Hyundai i800 has also been popular as an airport taxi pick-up and even as an ambulance in some countries, and there are luxurious trim levels available too. The top-of-the-line Hyundai i800 comes with aluminum accents, all-power features, keyless entry, leather interior and an overhead console. In terms of reasonably priced people carriers, this model offers a whole lot for not too much cash.
.more...