Fiat MPV's
The Fiat car company is just one, albeit rather well-known, unit of a massive Italian industrial conglomerate which today also owns the Alfa Romeo, Ferrari, Lancia and Maserati automotive brands. This Manufacturer also holds nearly a third of US automaker Chrysler, a share the Italian company is aiming to boost to almost 50 per cent.
Fiat also owns some of the biggest names in the automobile component industry. This vertical integration means the company owns or controls brands like Carello, Magneti Marelli, Solex, Veglia Borletti and Weber. If those names mean nothing to you, don't worry – it won't take too long around Italian cars for brands like this to become familiar.
In recent years, they have steadily churned out an increasingly impressive range of small cars. The company's traditional characteristics of cheap and cheerful have been joined by steadily expanding levels of engineering, style, character and build quality.
Fiat 500L MPW
New to the market the Fiat 500L MPW is going to serve up some tough competition to the likes of Kia and Ford. Not only is it considered a little bit "groovy" to own one of these they are promising to be very economical.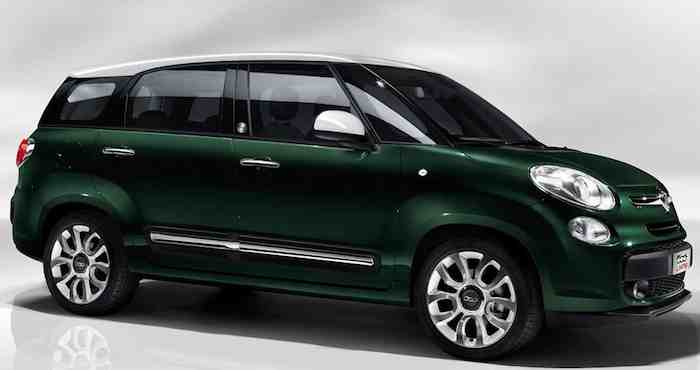 Fiat 500L pictured above.
With multijet engines and fuel economy topping 60MPG what more could you want. Maybe some boot space when all the seats are up. Well I can't help you there. But the third row is very easy to get to.
Fiat Doblo Family Edition
Drivers in Britain keen on an Italian seven-seater who want to new now have a few options. One of the quirkiest but roomiest seven-seaters is the Doblo Family Edition. This boxy, eccentric and impressively practical MPV is smaller than the second hand Ulysse but remains an excellent choice for hauling plenty of people and/or cargo. The only possible drawback with the Doblo Family might be the car's width, which belies the vehicle's origins as a van.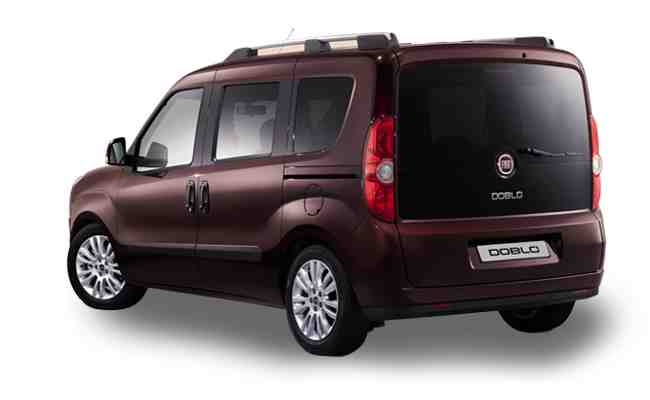 Fiat Doblo pictured above
Of course, given that the Doblo Family is essentially a van with side windows and lots of seats, the Doblo feels more like a practical van than an uber-cool urban mini-MPV. However, it is very cheap for what it does.
Fiat Multipla - 6-Seater
Other MPV's include the Six Seater fiat Multipla. It looks rather unattractive but don't let that put you off because it's incredibly functional. There are two rows of three seats.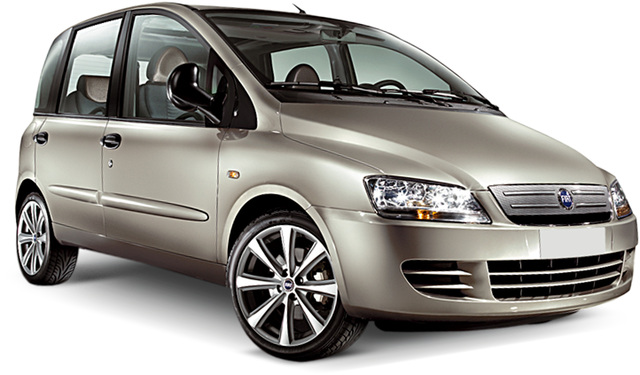 Fiat Multipla pictured above
With the Multipla you even get a rather large boot space to stuff things into - even with 6 people being transported. The headroom is very generous too which makes it a great choice for taller people.
Fiat Scudo Combi
If you want even more than 6 or 7 seats your going to have to opt for the 8/9 seater Scudo Combi. Largely used in the taxi business it is also a great option for the larger families.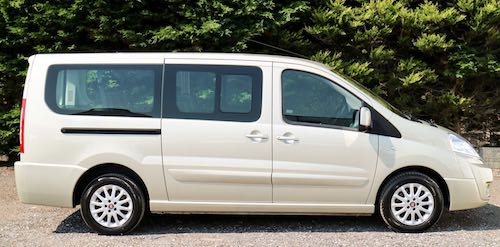 Fiat Scudo Combi pictured above.
The sliding doors, individual seats and larger than average boot space is another positive which can't be ignored.
Fiat Ulysse - Second Hand
Italian motorists and European drivers seeking a mix of cargo or passenger capacity and Italian brio have been blessed in recent years with an incredible variety of people-movers big and small from Fiat. Starting in 1994, a joint engineering pact between PSA (Peugeot Citroen) and Fiat called Sevel resulted in the Italian company selling a large MPV known as the Ulysse. The Ulysse is available in the UK second hand.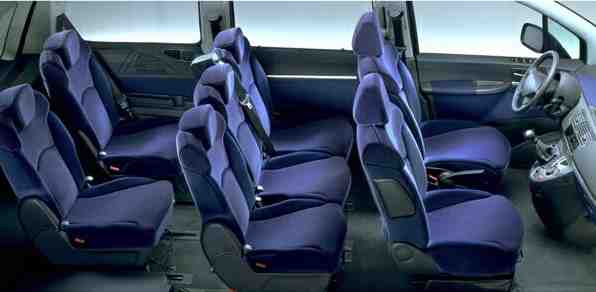 Fiat Ulysse Interior Seating pictured above.
The Ulysse shared its platform and overall mechanical design with the other Eurovans - Peugeot's 806/807, Lancia's Zeta and Phedra, and Citroen's Evasion and C8. The platform moved to its second generation in 2002, hence the pairs of model names.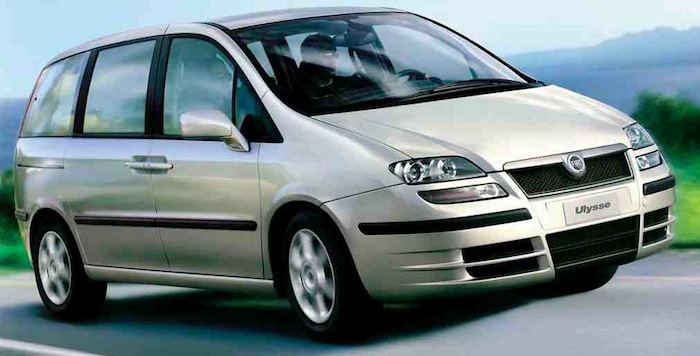 Fiat Ulysse pictured above.
The Ulysse is no longer sold in the UK but second-hand models make for a popular pick amongst shoppers seeking a small but spacious minivan. The cabin has the nicest interior of the Eurovan family. Equipment levels are good and there is a lot of room inside.
Fiat Freemont
The most exciting new seven-seater may unfortunately never be available to British drivers. The upcoming Freemont, which is similar to the Chrysler Dodge Journey, went on sale in the Summer of 2011 on the continent.
For now, Fiat says it will not be selling the Freemont in the UK, though it has promised to re-evaluate that position in the future. Fingers crossed, then, as the Freemont could be just what some UK drivers need to scratch that seven-seater itch.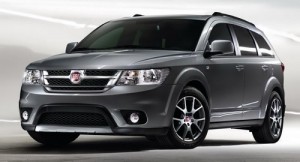 Fiat Freemont pictured above.
The 2012 Freemont is largely based on the Chrysler Dodge Journey, a mid-sized crossover that has proved popular in the USA. Though the Dodge version is all-wheel drive, the Freemont will initially be available in front-wheel drive.
Those first Freemonts will come with Fiat's own 2.0-litre Multijet turbo-charged diesel four-cylinder engines in 140bhp and 170bhp versions. Four-wheel drive versions will also be sold with either the 170bhp four-cylinder from Fiat or Chrysler's own 3.6 V6 petrol engine, which puts out 276 horsepower.
The Freemont with Chrysler engine will use the US company's transmissions. The Fiat-engined versions will use transmissions developed by Fiat.
This large estate-shaped vehicle offers an impressive amount of interior room. Seven seats are treated to a three-zone auto climate control system. The car has keyless entry, a tyre-pressure monitoring system and a sophisticated in-car entertainment system with Bluetooth.
British drivers who need seven seats from this manufacturer right now will have to choose between the new Doblo Family Edition or a second-hand Ulysse. The rest of us can wait for a while and maybe write, pleading with them to sell us the Freemont.
.more...