6 Seats
List of Six (6) Seater Cars
Still something of a rare breed, 6-seater cars offer families with four children a solution to the common problem of fitting in more than five passengers. In theory they make perfect sense; why not seat three people in the front row and the second row of seats?
The added bonus of the 3-3 configuration is that there is no need to extend the length of the car and take up valuable boot space.
Fiat Multipla
The Fiat Multipla is a classic example. Wide and short - indeed shorter even than the dinky Fiat Bravo - this is a vehicle that has received plaudits for its surprisingly large amount of space and the flexibility afforded by a second row of seats that can be arranged into various configurations.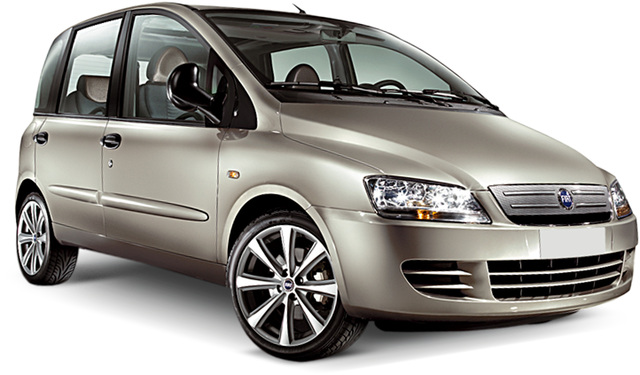 Fiat Multipla Six Seater pictured above.
In fact, the second row can be removed entirely, giving the vehicle a minivan-type of set-up in terms of cargo, but with saloon looks. With just three seats, the Fiat Multipla delivers a whopping 1,900 litres of cargo space at the back.
The most powerful variant available is the 1.9-litre multi-jet engine, a turbodiesel that produces 120 horsepower. There is also a methane-CNG version in some markets.
Honda FRV (My Choice)
The only other vehicle with a comparable layout is the Honda FR-V. Introduced in 2004, this is a car that shuns the odd-ball bubble-look of the Multipla in favour of a sporty, sleek design that belies its interior bulk. Inside, it really does deliver in terms of comfort and space. If ever there was an affordable, sporty saloon that can also pack in the family, then surely this is it.
Pictured below the Honda FRV was one of my favourite cars with more than 5 seats. We drove thousands of miles across France and Spain with the six of us sat quite comfortably. Even when jam packed full of luggage etc.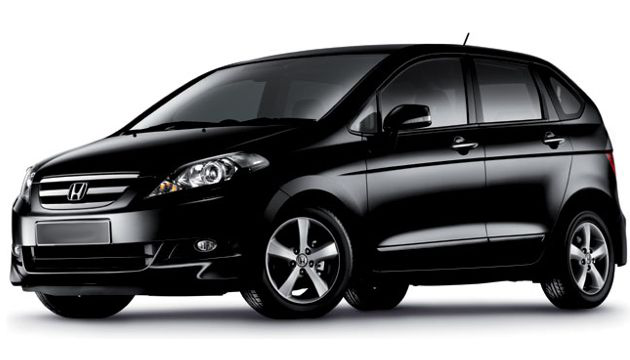 Honda FRV Six Seater pictured above.
Like the Multipla, the Honda FR-V does feel odd for the driver sitting next to two passengers and not one, but once this becomes normal it will feel strange wasting all that available space on just two front seats. Engine options are sensible, ranging from a 1.7-litre petrol engine that generates 125hp, up to a solitary diesel option, a 2.2-litre producing 140hp.
Citroen Dispatch Combi - Six Seats
The Citroen Dispatch Combi is an altogether different vehicle. It is configured like a conventional minivan and comes with a minimum of six seats (there is a version with a longer wheelbase that seats up to nine passengers).
The Citroen Dispatch Combi is very much based on Citroen's alliance with Fiat and the range of minivans for which the Italian automaker has become famous. The front angles steeply, as opposed to the curvy girth of the Multipla and FR-V, and the driving experience is decidedly more minivan than it is saloon, even if the Citroen Dispatch Combi does deliver a solid and smooth performance. This is helped by the perfectly calibrated electrically assisted steering, which feels light and accurate despite the vehicle's size.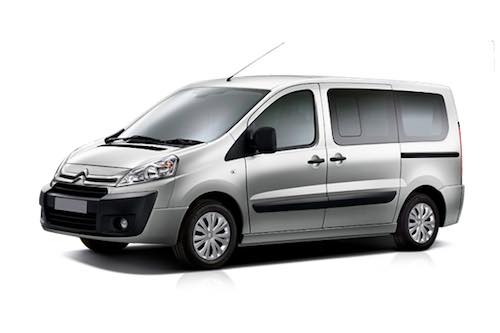 Citroen Dispatch Combi Six Seater pictured above.
The most popular engine sizes for the Dispatch Combi are the two-litre diesels, which come in 120hp and 136hp versions. Where this vehicle really competes with the small number of other six-seaters however, is in the rear where there is a huge amount of cargo space. This is a much bigger vehicle overall though, so the decision is really between two very different classes of cars. The only similarity is the number of seats.
.more...