Citroen 7-Seaters
Citroen Range of Family MPV's
Whether you have a large family, large dogs to transport, or simply prefer a larger car for those impromptu multiple people journeys, Citroen is a manufacturer that is sometimes forgotten amongst the likes of Ford, Renault or VW for people carriers. In fact, Citroen have quite a few seven (or seven-plus) seater cars.
In the past 10-15 years, this manufacturer has shrugged off the stigma of producing unreliable cars and now has become a real competitor for VW, Ford and Peugeot.
The range of seven-seaters are also good looking, functional and have a real presence on the road. No longer do MPVs have to look like converted vans or shrunken mini-buses, Citroen's models really throw their fashionable looks around.
Citroen SpaceTourer
The Citroen SpaceTourer is a new edition to the Citroen MPV family. It is a more affordable alternative to the Mercedes Viano or Volkswagen Caravelle.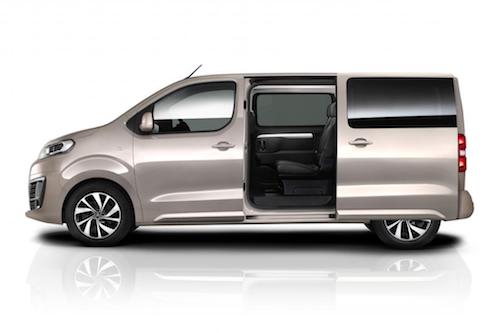 The Citroen SpaceTourer comes in four different versions with eight different engine options. Co2 levels are really low, meaning you'll probably be driving one of the cheapest multi seat cars to tax. Miles per gallon can stretch up to 53.9 in the DV5R-6 speed manual model.
C-Crosser a 4WD 7-Seater
Similar to the Mitsubishi Outlander and the Peugot 4007, the Citroen C-Crosser is a jacked-up cross-over from off-road lugger to on-road multi-purpose use. The styling is typical of the larger saloons, such as the Laguna, and there are many trim options to choose from, for that added bit of uniqueness.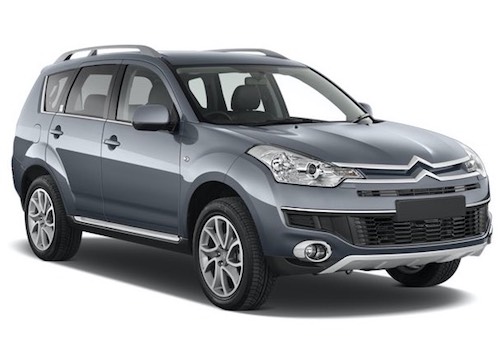 Citroen C-Crosser pictured above.
While Citroen C-Crosser's quite expensive at around £25,000, they are as frugal to run as a much smaller car, with the diesel engines achieving around 40mpg, and the car tax isn't too extravagant either, with it being around £235 for the year.
Citroen C4 Grand Picasso
A little more grown-up than the C-Crosser, the Grand C4 Picasso is a seven-seater for the masses. With cheap servicing (£250 every two years), environmentally-friendly engines (just 140g/km CO2) and average car tax duty (£125-£235 per year), it's one of the cheapest seven-seaters to buy and run. The 1.6 HDI engine manages 53mpg, too, which is very handy with the ever-growing fuel prices.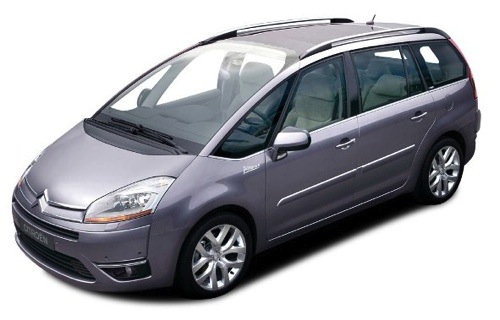 Citroen Grand C4 Picasso pictured above.
It may not look as impressive as the C-Crosser or its rivals, but inside the Grand Picasso there are many cubby holes, huge luggage space, and excellent seating arrangements that makes the Picasso a really smart investment.
Citreon Dispatch Combi - 6-9 Seats
With its looks obviously derived from the commercial van, the Dispatch Combi is fairly ugly-looking, but it does make up for its 'guppy-fish' looks with being able to sit nine people comfortably. It is perfect for large families who have holidays or weekends away together, or for those who regularly find themselves struggling to carry passengers around.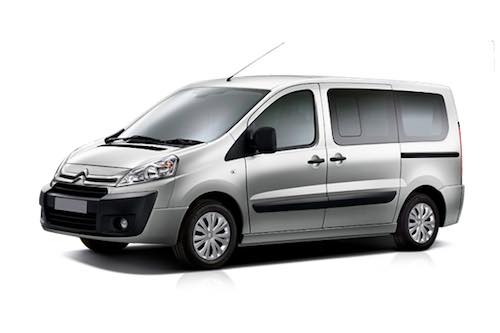 Citroen Dispatch Combi pictured above.
Despite the Combi's large size, there is excellent vision all round with the large glass areas, and with many gizmos, it's easy to park too. The excellent 1.9TDi engine manages 39mpg, which for a van of this size is really good. There is cruise control, lots of safety features, flexible seating arrangements and a whole host of trims to choose from. If you're finding that seven-seaters aren't good enough, then the nine seat Dispatch Combi should certainly be looked at.
Berlingo Multispace
Cheap to buy and cheap to run, although third row seating is slightly cramped!
The Citroen Berlingo Multispace is a rather clever boxed vehicle similar to a van with windows.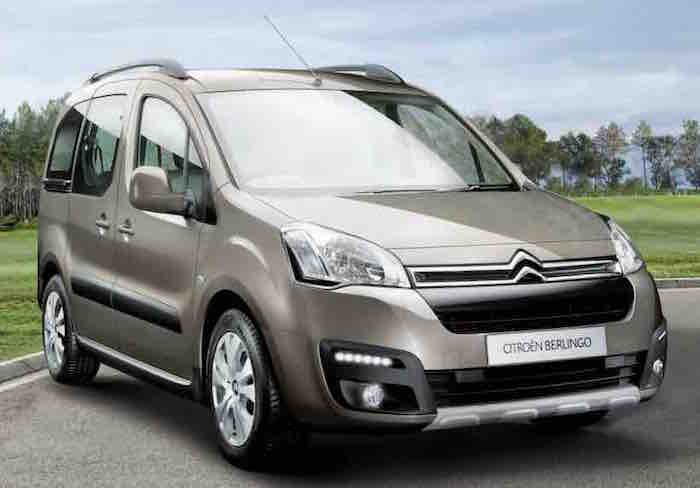 Citroen Berlingo Multispace pictured above.
It packs a competitive punch when it comes to miles per gallon and low c02 emissions. It could quite easily be classed as one of the cheapest to run 7-Seaters out there!
Citroen C8 - Available Second Hand
A hugely popular choice amongst us brits and I can't understand why Citroen stopped making the C8. It was very spacious and had plenty of room for adults in the third row.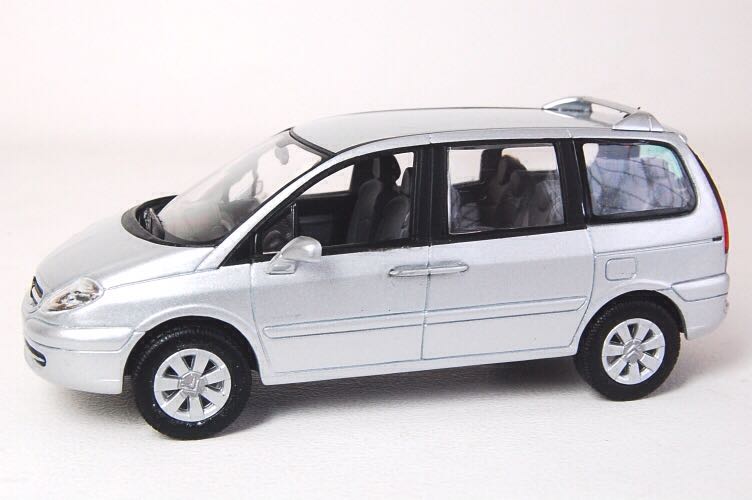 Citroen C-Crosser pictured above.
The C8 stopped being manufactured in 2010, but there still an abundance of second hand models available at reasonably affordable prices, (from £5,000) in some cases.
With Citroen's excellent reputation as of late, the three multi-seat vehicles it produces should be on potential buyers' shopping lists. As with all cars of this size and category, it's best to take a test drive and see what features you prefer and whether they suit your needs before purchasing.
.more...