Land Rover Seven Seaters
Land Rover Seven Seaters include the Land Rover Discovery, Defender and Range Rover Sport. The Manufacturer Land Rover have been churning out exceptional off-road vehicles for many years and although some of the rugged appeal has been lost in recent times, it is still one of the most prolific terrain-conquering 4x4s on the market. Despite appealing to footballers and farmers, these vehicles can quite easily be an everyday car for the everyday person.
Land Rover Discovery
Immediately when you see a Discovery you're blown away by the sheer quality of the switchgear, the seats, the exterior looks and it's 'jack-up' off-roader stance. The Discovery isn't the cheapest seven-seater available, with its £44,000 starting price, but it surely is one of the best if you need to cross a fast-flowing river with six of your friends.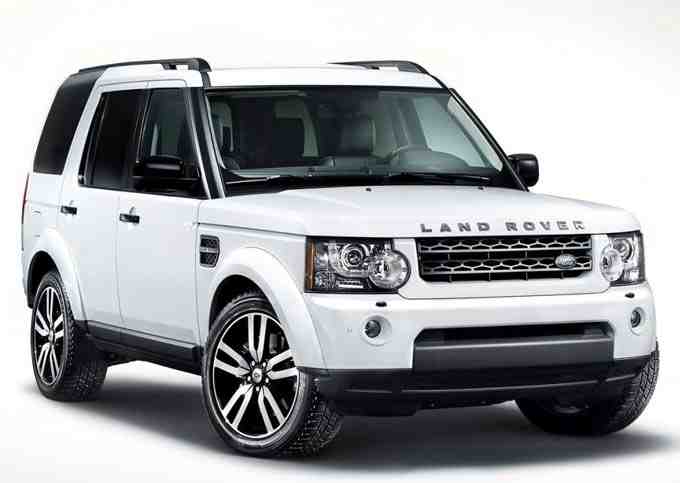 Land Rover Discovery pictured above.
There is plenty of room in the Discovery for bags, too - it's not just a seven-seater. With a multitude of accessories and options, you could even carry the bags and supplies on a roof rack, as if you're entering the Paris-Dakar Rally.
With Ford's involvement in Land Rover now, you're assured of quality electronics, excellent usability and it being ergonomically designed. There are really few seven-seaters that are excellent both on and off-road, but if that's what you need then the Discovery should be one for your shopping list.
Land Rover Defender
Who would have thought more than 40 years after hitting the showrooms that a Defender would still be sold in pretty much the same guise as it always has been? It's not nice looking, and far from having the feel of upmarket-ness of the Discovery, but if you're looking for a workhorse that can carry seven people, then the Defender should be your choice.
Land Rover Defender pictured above.
The Defender has aluminium panels, a raucous exhaust note and the ability to conquer mountains without breaking a sweat, the Land Rover Defender has no competition. Available in short and long-wheelbase variants, the Defender is a simple yet highly effective seven-seater. It is half the price of a Discovery, at £20,995, but there are few creature comforts. Ticking the much-needed options boxes and you're looking at a £31,000 price tag. There are three engines to choose from, all diesel, that vary in power output. There are lots of off-roader options to choose from too, such as a snorkel! for any river crossings so that the engine only sucks in air, headlamp guards, a 9.5-tonne winch and under-body shields for deflecting rocks.
It is the real deal when it comes to being an off-road machine, but it's fairly compliant on the roads too. If you're not too bothered about looking like you've just arrived from the barracks, then a Defender might just be the option to lug around seven people.
Land Rover Range Rover
The Range Rover Sport is more of your Chelsea tractor wagon, which is simply an on-roader in an off-roader dress. The Range Rover is still very much a dual effort when it comes to providing excellent off-and on-road duties. The Range Rover can also carry seven people and although you do have to pay a premium for the seven-seater, it can carry the extended family in style.
The new 2019 Range Rover Sport is also available with engines from 2-5L. There is also a hybrid electric model called the PHEV which promises an impressive 89 miles to the gallon.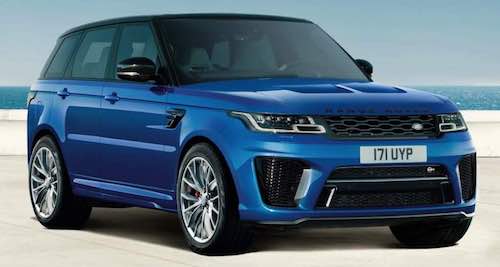 Land Rover Range Rover Sport pictured above.
Other seven-seaters are stretched, elongated and heightened road cars, but this seven-seater is just your normal 'Off Roader' with two extra seats. Not many other manufacturers can blend the panache of the tough-terrain bruiser with the elegance of, well, a Range-Rover. The list of additional features is endless (around 40 pages) and a special effect paint (in any colour) can cost you just under £10k.
.more...