Peugeot Expert Tepee
Expert & User Reviews
The Peugeot Expert Tepee has been reviewed by Experts (5) and Users (9). Its average score is 59 out of 100. This is based on 14 reviews in total.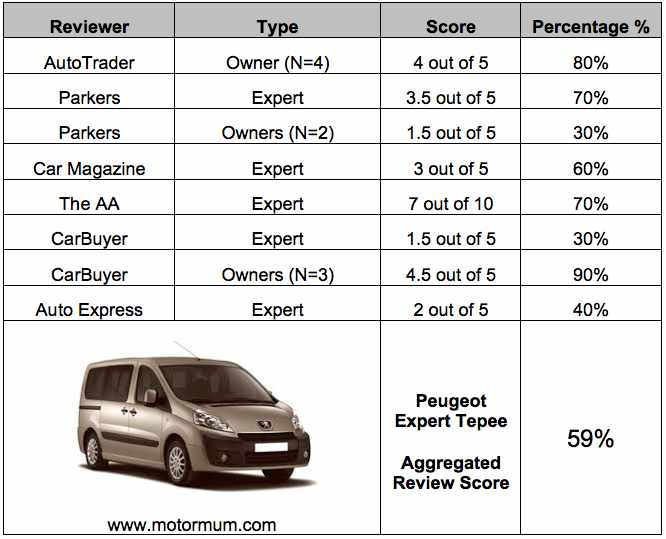 Auto Trader – Owner (N=4)
Four owners wrote about their Peugeot Expert Tepee. They concur on its good price. This six or nine seat MPV is more affordable than the more luxurious Mercedes Benz Viano (8-Seater). The fuel economy is good too, with 52 MPG on the motorway who can complain? By buying one of these you'll get the same specifications as spending £10-15K more on a Mercedes or Grand Voyager.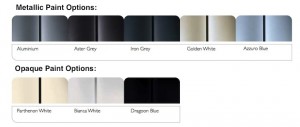 Peugeot Expert Tepee paint colours pictured above
One owner of a 9-seater variant had to do lots of repairs, but otherwise his Expert Tepee ran well. I'm guessing it got overused as a taxi? Not surprisingly space and comfort scored well too. The rating given is 4 out of 5.

Peugeot Expert Tepee interior and boot space pictured above
Parkers - Expert
The expert at Parkers commends the Peugeot Partner's versatility. It's spacious, economical and one of the better choices when deciding on a value for money people carrier. The overall score given is 3.5 out of 5.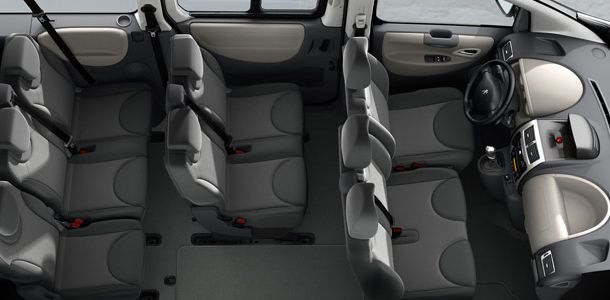 Peugeot Expert Tepee interior (birdseye view) pictured above
Parkers Owners (N=2)
Both owner reviews are less than complimentary about owning a Peugeot Expert Tepee. One bought it new and the other second. Both individuals mention the common anti roll bar fault. Apparently this is a common fault. There isn't a great deal more information on these reviews. The rating given is 1.5 out of 5.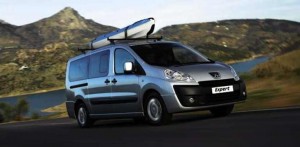 Peugeot Expert Tepee pictured above
Car Magazine
This write up was done in 2007. I like what they say about transporting bodies not builders. They are a big fan of the seven comfy seats and luggage space + passengers. They have no idea if the 9-seater is as comfortable. The rating given is 3 out of 5.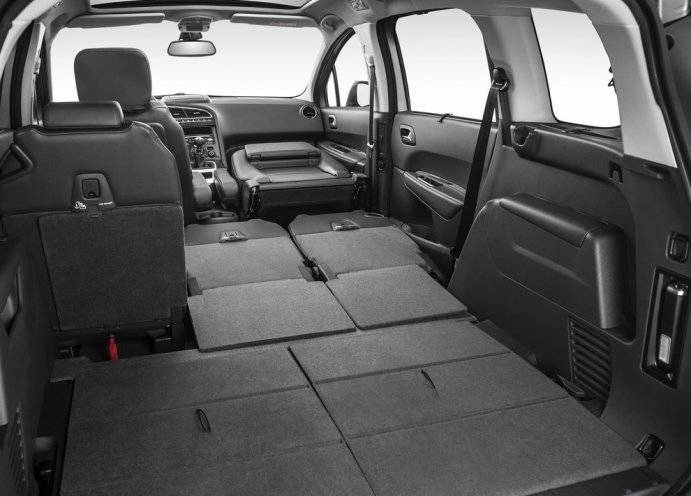 Peugeot Expert Tepee with seats folded flat pictured above
The AA
This review was undertaken in 2008. It is professionally written with a great deal of detail. It's a solid vehicle at a good price. They say it lacks extra refinement that comparable Mercedes models have. However it's redeeming feature that the lack of refinement is reflected in the price. It's a good commercial vehicle as prices are low. Security could be an issue as it's easy to look into the boot and seats without tinted glass. You could stuff everything into the larger than average glove box compartment. The rating given is 7 out of 10.
Car Buyer
Car Buyer calls the Peugeot Expert Tepee ugly. I disagree. It will undertake long journeys with no problem. But so will most other cars. The ease of a journey usually depends on whether your children are sleeping or not. It's a little noisy at speed but perfect for carrying bikes and wine back from France. The information on greenest, cheapest, fastest and top of the range models are only applicable to five or six seat Tepee's. Low scores are given for comfort, engine, drive and performance but top marks are given for affordability and practicality. The rating given is 1.5 out of 5.
Car Buyer Owners (N=3)
In complete contrast to the Car Buyer expert above the three owners love their Expert Tepee. They have all written positive reviews. All would recommend buying this MPV to a friend. One guy can do 700 miles on a full tank of fuel. He's had minimal repair trouble and had to replace a tyre at 112,000 miles. A 2009 owner complains of the costly servicing. There is no theme with MPG consumption; it varies from 35 to 70 mpg. The rating given is 4.5 out of 5.
Auto Express
Unlike other reviewers the expert at Auto Express takes a fresh approach and compares the Tepee with the Hyundai i800 (up to 8-seater) and VW Caravelle (up to 7 seats) rather than the Renault Grand Espace or Mercedes Viano.
Auto Express don't think much of it's styling or driving but give much better scores for practicality. The 128bhp one is the most efficient engines (43mpg +). They love the overhead storage space and sliding doors. The rating given is 2 out of 5.
Conclusion
The Peugeot Expert Tepee is an MPV with price and practicality as its most saleable features. Those wanting space, people and economy can't go wrong. The sliding doors on both sides are a bonus, as are the low running costs and potential high MPG figures. This MPV is a great choice for larger families (over 4 children) or those needing a vehicle for commercial purposes.
The Aggregated Car Score given by motormum for the Peugeot Expert Tepee is 59%.
.more...