Citroen Berlingo Multispace
Combined Reviews
The Citroen Berlingo Multispace has been reviewed by Experts (5) and Users (6). Its score is 70 out of 100. This is based on 11 reviews.
| Review Source | Type of Review | Score | In Percentage (%) |
| --- | --- | --- | --- |
| AutoCar | Expert | 3.5 out of 5 | 70 |
| Car Magazine | Expert | 3 out of 5 | 60 |
| Parkers | Expert | 3.5 out of 5 | 70 |
| Top Gear | Expert | Unrated | Not Applicable |
| Auto Express | Expert | 4 out of 5 | 80 |
| What Car? | Expert | 3 out of 5 | 60 |
| What Car? | Owners (N=6) | 4 out of 5 | 80 |
The Citroen Berlingo Multispace averages 70 out of 100, which is 70%.
Auto Car - Expert
The reviewers from Auto Car have taken a detailed look at the Multispace and given detailed information on its Van like quality.
They love the parking sensors because they let you get really close before beeping excessively. The third row seats of this 7 Seater Car are described as a bench but they mention that the large headroom enables you to still carry loads of stuff with the seats upright. This is for the 5-seat version. They didn't drive the 7 seat model. The engine tested was the 1.6 diesel, which achieved slightly less MPG than the Citroen official MPG figures. Auto Car liked the sliding doors and it being one of the cheaper MPVs to buy new and run. They scored it 3.5 out of 5 overall.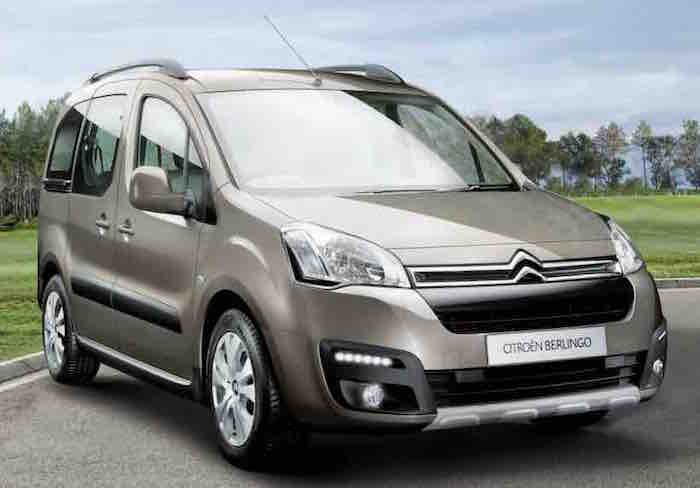 Citroen Berlingo Multispace pictured above.
Car Magazine - Expert
In June 2008 Car Magazine test drove the 1.6 HDi VTR model. They go on and on about the abundance of cubby holes hidden away in all sorts of corners. To be honest that would annoy me because my children would just fill them up with sweet and McDonalds wrappers. But for someone who's organised and actually cleans his or her car this could be a bonus. Car magazine loved the visibility and talked a lot about break horsepower with different models. It just looked like numbers to me. They sum up their experience as loving the Berlingo practicality but not its looks. The highest rating, a 5 out of 5 was given to the cars usability, but overall they scored it 3 out of 5.
Parkers - Expert
The Parker experts agreed with the usability and running cost benefits but felt that there weren't enough additional options to choose from if you wanted specific things. All individual ratings scored at least 3 out of 5 with only one option, "the buying new" criterion that scored lower with a 2.5 out of 5. Overall Parkers gave a rating of 3.5 out of 5. Scores are lost with its safety features because you have to pay for rear and side airbags. Although the top of the range model has them as standard. Parkers also say that the newer version is better than the older one. Although I have to ask, why wouldn't it be?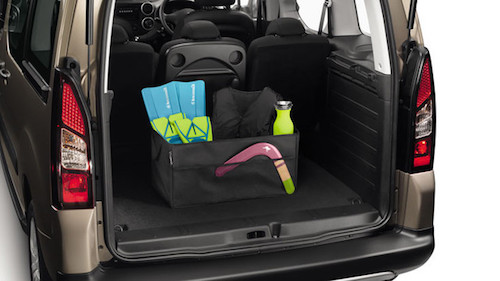 Citroen Berlingo Multispace Boot Space
Top Gear - Expert
The Top Gear experts drove the Multispace first in July 1998, then 2001, again in 2002. No ratings have been given in any of their write-ups. Their reviews would be quite handy if you were going to buy an older Multispace, so if that floats your boat. Although they do, for once, write reasonably positive statements because the van with Windows idea is pretty clever and it is for families so it does what it says on the tin. Very matter of fact but very apt for this car.
Auto Express - Expert
High scores are given for this MPVs driving, practicality and running costs. Otherwise they are saying the same as the reviewers above. The Auto Express model of choice is the 1.6HDi 90 XTR, which is the top of the range version. Their video exhibits the trays for in car picnics and individual seats. Spec levels are described as generous. It is nice to view in video all the storage spaces, especially the middle glove box between the front passengers, which is a cavernous space you could almost hide a child in. Seriously though; does it matter that the interior plastics aren't the same colour as the car? Auto Express give the Berlingo a 4 out of 5.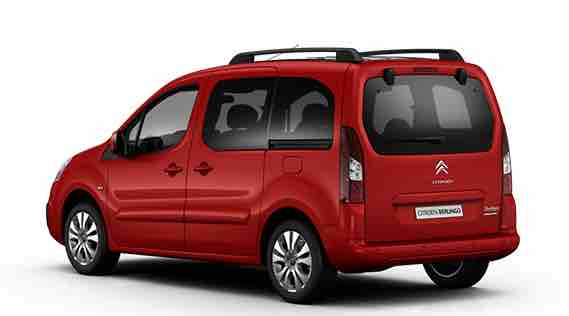 Citroen Berlingo Multispace Rear View
AutoTrader - Expert
Auto Trader reviewed the Multispace in November 2010. Overall they scored this it 3.3 out of 5. Contrary to popular belief they don't think it is ugly. The same things about practicality positives and safety negatives are repeated in this review.

Berlingo Multispace Exterior paint choices.
What Car? - Expert
The experts at What Car give this car a 3 out of 5 whereas the users absolutely love it and give a 4 out of 5. There are six user reviews and they all give top scores, (a 5) in most areas. The experts advise not buying the entry model because of the extras you get by spending more money. The readers seem to agree with this as the models they have driven are all models with higher specifications.
Conclusion
As Top Gear put it rather more eloquently its not really a looker but it does what it needs to do and it wont break the bank. Newer models are better and both buying and running costs are low.
The overall score for the Citroen Berlingo Multispace is 70%.
.more...