Chrysler Grand Voyager
Combined Reviews
The Chrysler Grand Voyager has been reviewed by Experts (7) and Users (4). Its score is 59 out of 100. This is based on 11 reviews in total.
| Review Source | Type of Review | Score | In Percentage (%) |
| --- | --- | --- | --- |
| Top Gear | Expert | 6 out of 10 | 60 |
| What Car? | Expert | 2 out of 5 | 40 |
| What Car? | Owners (N=4) | 4 out of 5 | 80 |
| AutoTrader | Expert | 2.9 out of 5 | 58 |
| Auto Express | Expert | 2 out of 5 | 40 |
| Parkers 2006 | Expert | 2.5 out of 5 | 50 |
| Parkers 2008 | Expert | 4 out of 5 | 80 |
| AutoCar | Expert | 3 out of 5 | 60 |
The Chevrolet Orlando averages a score of 59 out of 100 which is 59%.
TopGear - Expert
Top Gear describe the Chrysler Grand Voyager as an enormous car like minibus. I suppose the clue is in the name. They give low marks for its coolness, but a higher score for practicality makes that up. Oh and running costs; well they only score that 1 out of 10! Their tip is to go for the three-way DVD system, although to me that sounds expensive. Overall they score the Voyager 6 out of 10. In 2008 they drove the 2.8 CRD Luxury 7 Seater but didn't give it a score. However they did say it was quieter than previous models. They like the sliding doors and swivel seats but feel that it didn't quite match the Galaxy XC90.
What Car? - Expert
The guys from What Car aren't too keen on the cabin quality nor the power of the diesel engine but they do love the space, nifty seating configurations and potential residual values. They describe some technical issues regarding its performance, ride and refinement, but all in all I think it's just the size vs. power they aren't keen on. High scores are given to space and safety, which is of course paramount when transporting children. Overall the experts scored the Grand Voyager only 2 out of 5. Between 2008 and 2012 four owners wrote personal reviews for WhatCar. The general consensus scored its quality, practicality and equipment highly. An owner of the 2.8 CRD Touring 5dr had some electrical faults and complained about the low miles per gallon achieved. Owners scored the Voyager a 4 out of 5.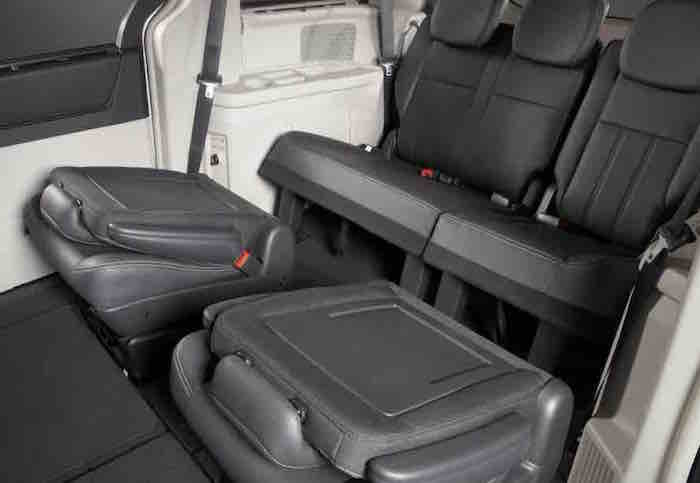 Chrysler Grand Voyager pictured above.
AutoTrader - Expert
The same themes as above are reiterated by AutoTrader car review experts including a statement that other vehicles have more sophistication. The sliding doors are loved, as is the luggage space when all seats are in use. Overall they score this American MPV a 2.9 out of 5.
Auto Express - Expert
Woah! Possibly the lowest score I've seen so far. The Auto Express gang give a meager 2 out of 5. Despite an NCAP Safety rating of 4 they describe this as a dismal safety rating, (I think they must mean older models). Lower scores are given for the styling and riding, whilst they give quite an "ok" score for its running cots.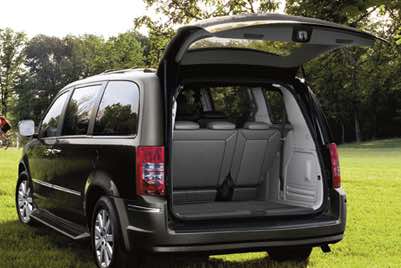 Chrysler Grand Voyager Seating above - 3 seats in third row.
Parkers - Expert
In 2006 Parkers looked at the 01-08 Voyager models. They didn't think it competed well with similar sized MPVs and scored it a very average 2.5 out of 5. The lowest score attributed to its safety features. In 2008 Parkers reviewed the newer model and are pleased that its safety ratings improved. They love the masses of equipment but join the other experts above in complaining about its ride and handling. I do like the way they've compared the boot space in a horizontal graph showing how the Voyager surpasses the Grand Espace and Galaxy by up to 400 litres of boot space. Overall Parkers score the newer model a 4 out of 5.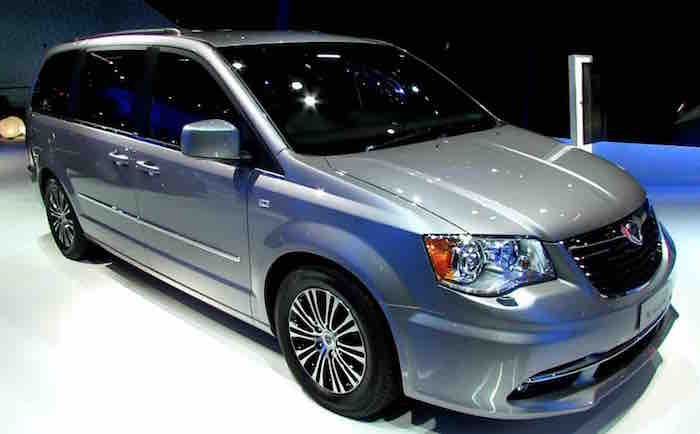 Chrysler Grand Voyager pictured above
AutoCar - Expert
AutoCar give a tick for the frugal engine. That confuses me considering everyone else didn't seem to think the Voyager was fuel-efficient at all. Perhaps they are comparing it to a jet? Who knows? I do like the detail that Auto Car go into about certain cars, I mean who knew that when Chrysler introduced fold flat seats in the rear that its sales would increase. I do now. AutoCar score this MPV a 3 out of 5 and provide some really nice pictures to browse over.
Conclusion
Newer models, (from 2008) are better because they are safer and slightly smoother when driving, but performance issues including fuel efficiency let down the overwhelming appeal of the practicality and space available in this rather large 7 seat MPV from America.
The overall score for the Chevrolet Orlando is 59%
Related Articles