Kia Carens
Expert & User Reviews
The Kia Carens has been reviewed by Experts (11) and Users (28). Its score is 65 out of 100. This is based on 39 reviews in total. The 2013 version scores 81%.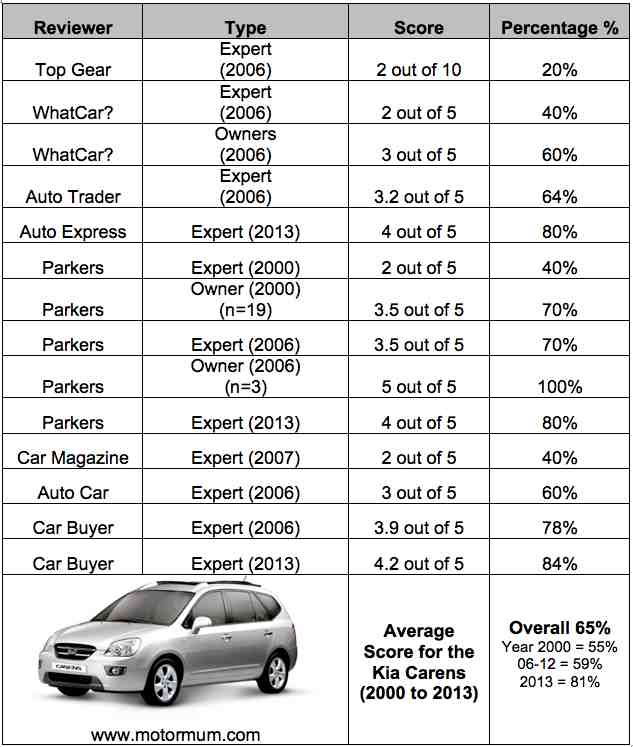 The Kia Carens MPV has been re-modelled twice (making three versions). It was released on 2000 and had an update in 2006 and 2013. This compact MPV with 7 Seats has been reviewed by most of the Automobile Experts in the industry.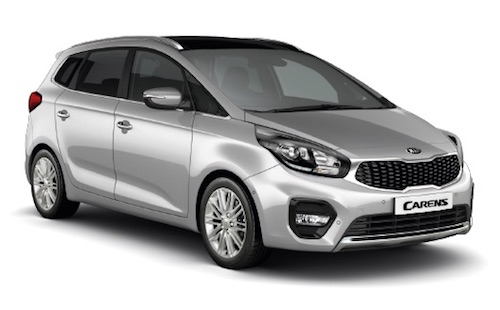 Kia Carens pictured above.
Top Gear – Expert
Top Gear reviewed the 2006-2012 model. Although they didn't say so I can tell from the picture. Not everyone will know that. They scored it 2 out of 10. They keep going on about cash and how much you don't get for it, but in a round about way say its okay for the money.
Lowest scores are given for its coolness and handling with running costs scoring a massive 9 out of 10. I would say that in this day and age the running costs for a family are the most important. So, well done Kia.
What Car – Expert and Owners
What Car drove neither the petrol or diesel engine that Kia had to offer, so their write up is purely based on what others have said. A bit like mine I suppose! They repeat what others have said about the wind noise when driving at speed. Score 2 out of 5.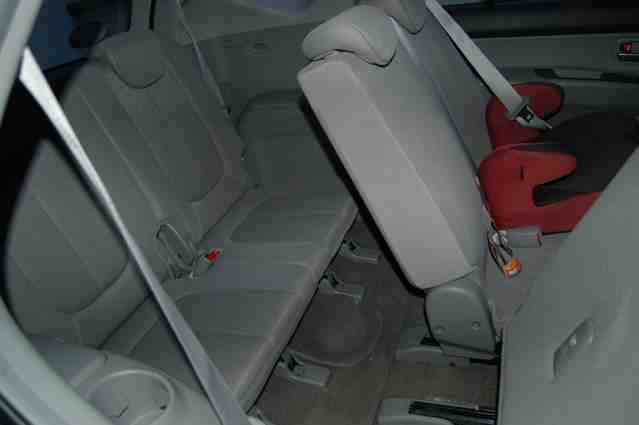 Kia Carens third row seats pictured above.
There are six consumer reviews on What Car. Overall four owners liked the Carens and two didn't. One guy hated the foot control-parking break as he couldn't negotiate that whilst doing a hill start and another person thought it was one of the worse cars he'd ever bought. However the later did buy it to use as a taxi so I'm assuming had a full load on most driving trips. Overall they score the Carens a 3 out of 5.
Auto Trader - Expert
The experts at Auto Trader wrote about the 06 Kia Carens in 2007. They liked its bargain basement price and gave it an overall score of 3.2 out of 5. They didn't like the cheap plastic interior especially not having audio controls from the steering wheel. Not sure why they say your safe with the 7 year warrantee because that didn't come into affect until after 2007. At that time there was only a 5-year guarantee offered. They suggest the manual option for better running costs. The experts at Auto Trader have also looked at the new Carens, which is rather good looking. No score has been given. Looks like the Carens has style, practicality and is cheap to buy.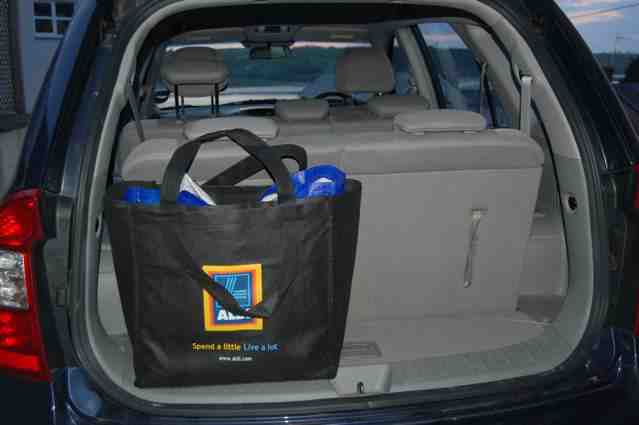 Kia Carens boot space pictured above.
Auto Express - Expert
Auto Express are one of the few experts that have given a full review of the 2013 Kia Carens. They like its design and seven seats and go, as far as to say it's comfortable. Somehow Kia has made the new Carens shorter and thinner but the inside bigger. This is somehow achieved by moving the pillars over the front wheels. Everything they say is positive and with up to 56.4mpg and seven passengers what is there to moan about? They scored it 4 out of 5. They also say Kia are expecting their refreshed Carens to receive the full 5 star NCAP test rating.
Parkers - Experts and Owners
Parkers and their website visitors have reviewed each of the three Carens variants. The general themes are similar. Each model improves from its predecessor. However it seems that the 2013 version has upped the game. The first variant (2000) scored a meagre 2 out of 5, although owners thought more by averaging 3.5. Experts on the 2nd variant gave a score of 3.5 out of 5, whilst owners (only 3) thought their Carens were perfect and gave 5 out of 5. Experts are loving the new Kia Carens and have so far awarded it 4 out of 5.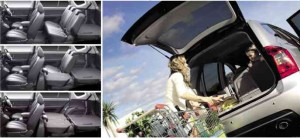 Kia Carens interior and boot space pictured above.
Three owners reviewed the 06-11 Carens and gave it top a mark of 5 out of 5. I have to say being a previous Carens owner myself I agree. The sixth and seventh seats aren't ideal for adults but I've sat in reasonable comfort for short journeys. I would say they are perfect for kids up to the age of 14. The only reason I got rid of mine was because the warrantee was up and the clutch kept slipping.
Car Magazine - Expert
Car Magazine test drove the 2.0 CRDi 2007 Carens in January 2007 and whilst owners love the 06-11 version (see Parkers above) Car Magazine hated it and only gave an overall score of 2 out of 5. They compare owning one to buying clothes from a market. It's a good similarity but hardly what actual owners think (did I mention the consumer reviews written on Parkers above).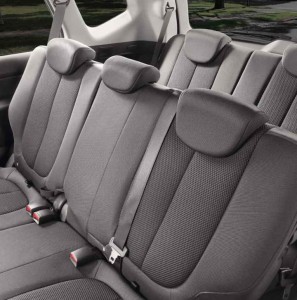 Kia Carens seating pictured above.
Auto Car - Expert
Auto Car agree with everyone else about it being a cheap 7-Seater but go onto complain about the poor cabin finish. Isn't that a contradiction? It would be like buying value bin bags and complaining of the poor quality. Petrol is the cheapest to buy but diesel is the more economical (as with most cars). Score 3 out of 5.
Car Buyer - Expert
Car Buyer have reviewed the 06-12 and 2013 Kia Carens. As expected the score for the newer model is higher. The 06-12 review seems to be a true reflection of actual consumer reviews because it's scored well with a 3.9 out of 5. There is nothing too significant in their review that makes you think, ahhhh I'm glad I read it. They say much the same as everyone else. Its cheap, practical and the diesel is a good economical choice. The 2013 review is slightly more interesting because it is one of the few reviews done on the newer model.
The newer Carens isn't that cheap, which may loose its mas market appeal (see what I did there). Although for those that way inclined top specification models have heated steering wheels. Score is 4.2 out of 5.
Conclusion
Kia is improving! The figures suggest that since 2000 the likeability, practicality and general love for the Kia Carens is on the up. The 2013 models are going to shake things up and be stiff competition for the Ford S-Max and other compact MPVs. Well-done Kia! Although do remember that if you want those extras it might not be as cheap as you think.
.more...