Kia Carens
The Kia Carensis a stylish seven-seater family car that is well equipped with extra touches for the utmost in comfort and safety. It is designed to fit Mum, Dad and all the kids as well as their friends and luggage, while it is still compact enough to tackle city driving. The Carens' exterior is sleek with Kia's distinctive tiger-nose grille, and all bumpers and door handles are coloured to match the body.
Comfortable Interior
The Kia Carens can be had in a five or seven-seat model with the second and third row seats folding completely flat. This means that the interior can be configured to an arrangement that is ideal for any trip, with a total load capacity of 2,106 litres. Drivers of the vehicle will notice extra features such as adjustable seat height and tilt steering. These, together with a raised gear-shift and easy-to-reach controls, give the driver extra comfort and control. It is a great family car.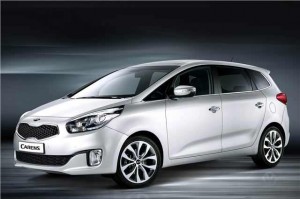 Safety Features
Kia has done extensive research to ensure that the Carens is an extremely safe seven-seat family car car, with protection built into the body shell, chassis and structure of the vehicle. Inside the vehicle are six airbags, seatbelt pre-tenshioners and front active headrests. In addition to this, the Carens also has ISOFIX child seat anchor points, rear door safety locks and the front passenger airbag can be shut off when a child is the passenger.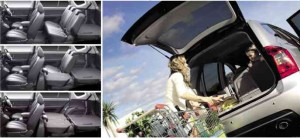 Powerful Performance
The Kia Carens is powerful but is also efficient, with the choice of a 1.6-litre petrol five-seater or diesel seven-seater version (diesel also available in the five seat version). Engines are of the latest Euro 5 emissions standards and have an eco-shift indicator for added fuel economy. The diesel engine has a Diesel Particulate Filter to reduce harmful gases even further.
Fuel Economy
Petrol engines come with six-speed transmissions that emit 174g/km of CO2 and run on 38.2m/pg. The diesel 1.6-litre engine is offered in a six-speed manual transmission with CO2 emissions of 146g/km and 49.6 miles per gallon.
Purchase Price
The basic five-speed (5-Seat) petrol Kia Carens model runs for £12,705 and comes in white with grey fabric upholstery, although it is also available in metallic blue, silver and titanium for a small extra cost. This model also has a radio/CD/MP3 player with six speakers, USB ports, air conditioning, all-round electric windows and tinted glass for added privacy.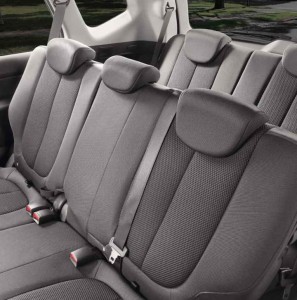 Opt for the Carens 3 and get the complete seven-seater experience, with features such as 16'' alloy wheels, privacy glass, Bluetooth compatibility, leather trimmed steering-wheel with audio controls, leather upholstery and a trip computer.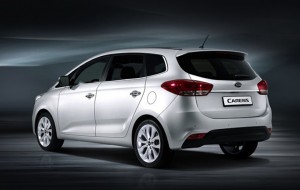 Lots of Extras
Tailor the Carens to your needs with its fantastic additional options. These include front window deflectors, a tow bar, carpet mats, mud guards and front side guards. It is also possible to purchase a roadside assistance kit that will cover your new vehicle all over Europe. It contains a first aid kit, flash light, flares and other emergency items.
Warranty
The Carens is covered by Kia's fantastic seven-year warranty that includes unlimited mileage for the first three years and up to 100,000 miles between years four and seven. It also includes a seven-year/100,000 miles anti-performance warranty and a 12-year anti-rust warranty both inside and out.
.more...