Kia Sorento Facelift
New Macho Stunning Sorento Styling
The latest Kia Sorento has been given a facelift (alongside all other Kia's). Gone are the weak proportions and the odd-looking styling, which have been replaced with more mature 'faces', chunky modern styling and sharp looks that could give Audi a run for its money. With affordable purchase prices and 7 year warranty's Kia are becoming a popular choice with British motorists.
The previous Sorento was a good off-roader (4X4), an adequate tow car and a usable SUV at the same time. It's now got an even stronger, torquier engine that is great for pulling trailers or caravans, and it has more space and seven seats, too. The off-road (4WD) look is still there but Kia owners rarely creased a blade of grass in their old models, leading to the new Sorrento being refined for on-road use.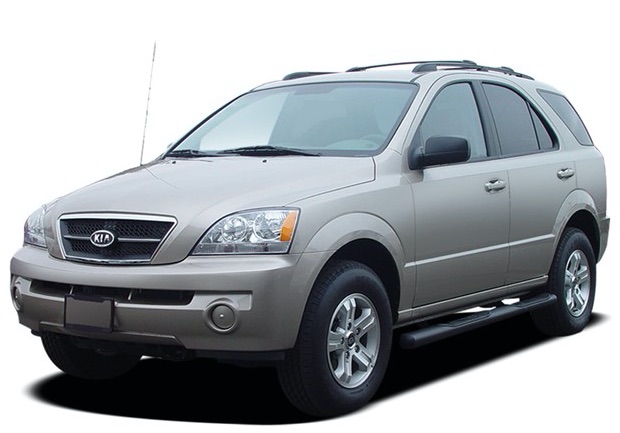 The above Kia Sorento is the Old Styling
That means a modern monocoque chassis that delivers better handling and more feedback through the steering wheel, as well as the ability to absorb bumps with ease. Long distance driving is a pleasure, not a chore. As with many tall SUVs, body roll is excessive unless on trick air-suspension, but while the Sorrento still tilts in the tight turns, it's far better than before. These benefits give more confidence to press on and the car feels more sure-footed in the twisties.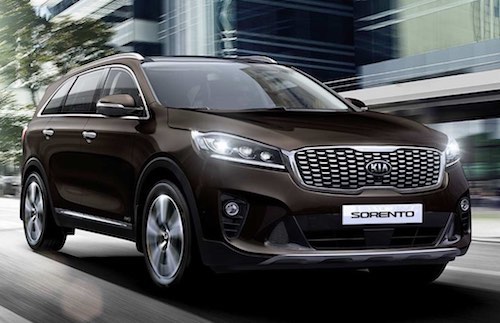 The above Kia Sorento is the New Styling
The old Kia Sorento 2.5-litre engine is out and in has come a new 2.2-litre diesel that packs an almighty punch. The latest power plant delivers a smidge under 200bhp, but what really matters is the 422Nm of torque that it produces. That is more than some supercars produce and enough to pull a heavy caravan, seven adults and baggage without being strained. Only the diesel engined Sorrentos have seven seats, which harks at the puny figures the 2.4-litre petrol engine musters.
The Korean car manufacturer is going from strength to strength as of late. Better designs, great styling and all the safety features that are needed are present. The Sorrento is packaged well too, with 486 litres of boot space that opens out to a monumental 1,849 litres with the seats folded flat.
Although Kia Sorrentos are expensive to buy initially, the buyer gets a shed-load of kit to go with it. The seven-seater commands prices of £25,000 upwards, but drivers are never left wanting more equipment or more space. Competitors in the MPV 4x4 market include the Honda FRV, the Citroen C-Crosser and the Land Rover Freelander 2, cannot keep up with the Kia in terms of all-round ability. The Kia is good on- and off-roader despite being tamed for the road in its latest guise, and it is priced similarly or cheaper than the aforementioned competitors' most expensive models.
With a 0-60 time of 11.6 seconds and still returning 28mpg from the gutsy diesel, the Kia Sorento is not bad with its performance and fuel economy. It doesn't pump out too much CO2 compared to its rivals - with only 174g/km it's not going to win any awards, but it's not going to raise the world's temperatures in a hurry. Just in case you needed any more convincing about Kia as a car manufacturer, in 2009 it outsold Ford in the first quarter and showed the world that the Kia-Hyundai group is no longer churning out boring cars.
.more...