Lamborghini Deimos SUV
The luxury Italian sports car maker Lamborghini has teased us about the prospect of a new SUV launch for some time now. There have been spy shots of the concept vehicle in magazines and on the internet, and the automaker itself has hinted on numerous occasions that such a vehicle is in the works.
Now, at least, we know what that SUV is going to be called! Lamborghini has named it the 'Deimos', which represents terror, dread and fear according to Greek mythology. Scary stuff indeed, but what exactly do we know about what promises to be a monster of an SUV?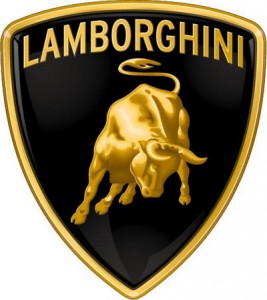 Lamborghini Logo above
Beijing Motor Show Reveal
Well, still not a great deal, but things should become a lot clearer when the Italian car maker unveils the vehicle at the forthcoming Beijing Motor Show, which is set for the end of the month. What we do know is that this will be the first SUV by Lamborghini since it launched the LM002, which was meant for military use but ended up finding favour among cash-rich Arab sheiks as well as political leaders. That meant Lamborghini developed two versions of the niche vehicle, one for mixed use and the other for driving specifically on sand.
Power
Previous updates on the new SUV have pointed to the fact that it will be based on the Audi Q7 platform, and rumour says there will be an electrically assisted V8, or perhaps even a hulking great V10, under the bonnet by the time this SUV is shown off to the public. In terms of power, estimates put the Lamborghini Deimos at a staggering 700 horsepower, so this is going to be one powerful piece of kit by anyone's standards.
Acceleration
Adding to the acceleration ability of the Deimos is an expected carbon-fibre body, a feature that generally comes as standard on Lamborghinis these days. All other details on this exciting addition to the high-end SUV market, which has seen the likes of Porsche sign up in recent years, will simply have to wait until Beijing rolls around.
Long Wait
As you would expect of such a hotly anticipated SUV, Lamborghini is mostly keeping tight-lipped about what exactly the Deimos can do, except of course for some well placed leaks designed to build excitement. There is also still a long time to wait until anyone will actually get to drive one of these monsters.
Fasted SUV
After all, Lamborghini is not expected to start commercial production of Deimos until sometime around the year 2015. In other words, it's going to be three long years before we will know exactly what this super-charged SUV can really do. What looks almost certain however is that this will be about the fastest SUV ever produced, and then some. Lamborghini doesn't like to do things any other way, of course.
The Looks
What should become clearer in Beijing is a sense of exactly how this vehicle looks. So far we have only seen concept design impressions of what looks to be a futuristic-style Lamborghini raised off the ground. In other words, it appears to be the first crossover combining a sports car and an SUV.
.more...