London Trip on a Budget
Travelling to London can't be done on a budget. I am going shortly with my husband, teen and two children (N=5). It isn't cheap, but you can save if you're prepared to do some groundwork.
Accommodation
I knew what dates I wanted to stay in London, so I searched booking.com for places to accommodate my Family and I.
I found what I thought was a bargain, but later read the reviews, cancelled and booked a different hotel. My hot tip is to read the reviews on booking.com first and order the results in ratings order (best to worst). Selecting refine and then sort at the top does this.
After a while I changed my mind and wanted an apartment rather than a hotel room (or rather my husband did). I cancelled (again) and finally chose a lovely apartment (with high ratings) in Islington, London. According to the reviews it is clean, central, affordable and has a lovely person who meets and greets you.

My 4 night serviced apartment (3 bedrooms, sleeping a max of 7) cost £596.00. Cheaper accommodation can be arranged if there are only 4 of you. Most hotels are geared up for 4 guests. For example the Premier Inn offer excellent deals on 4 bed family rooms. They also include a free breakfast for the children with every full paying adult.
Travel to London
I chose not to drive the 4 hours it would take to get to London. Hotels with parking were limited and I didn't fancy rocking up parking charges and don't understand what to do with the congestion charge. I bought a Family and Friends Railcard for £30. This is a first for me. I paid cash, but you can get it cheaper if bought over 3 years or using vouchers provided by large supermarket stores such as Tesco's. I don't shop in Tesco's because I save over £30 a week at Aldi instead. With my Family and Friend's Railcard I ordered my return rail tickets to London Paddington. These cost me £156 (2AD + 3Ch). I saved about £50 using my Family and Friends Railcard. I still haven't collected them from the station. But I will.
Travel in London (Tube, Bus or Foot)
This is where my planning got complicated. The choices for travelling around London city have done nothing but confuse me. My aim was to find out if it was better to get an Oyster Travel Card, a Contactless payment card or the standard London Travel Card? As a bonus, I learned that all children up to the age of 11 are free provided an adult accompanies them. You can only buy a 1 or 7 days Travel Card, as the 3-day Travel Card is a thing of the past. There are pages and pages of information, so putting my logic aside, I advise you to seek clarification from the TFL website: https://www.tfl.gov.uk/fares-and-payments/.
In short there are three options available. All allow you to use the Underground, Buses, DLR, Some Trams and Overground. These options are:
1. Standard Travel Card (1 or 7 Day)
2. Oyster Card
3. Contactless Payment Card
One: Standard London Tube Travel Card
The Family and Friends Railcard, which I have already have, could be used to buy a day travel card in London. This would save me 34% on an adult Travel Card (up to Zones 6). I only want Zones 1 and 2. By using the Family and Friends Railcard the minimum charge is £5.30. So, for example if you only want a one-day travel card, the normal charge is £12.00 (up to Zone 6). With the Family and Friends discount this would (you'd assume) cost £7.92.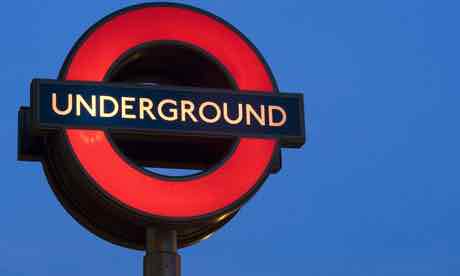 If you were buying a single ticket the discount wouldn't apply, as the cost is lower than £5.30. These prices change all the time and increase in January every year. The prices may be different (likely more) when you're travelling. Although, I think the principle will be the same, in that an adult "one-day" Travel Card is cheaper when bought with a Family and Friends Railcard and there's no point bothering to use your discount card for a single journey.
Travel Card – Positives
Know what you will pay
Travel as much as you want (in the Zone's you've bought)
Nice and simple solution to travel
Travel Card - Negatives
Can't buy in advance for Family and Friends Railcard discount
Have to buy at a ticket booth or office which will involve queuing
You can't laminate it not your Friends and Family Railcard (I asked)
You may be asked to provide evidence of your Family and Friends Railcard
Two: The London Oyster Card
This is another option for travelling in London. As a visitor I could buy a card online. You have to pay a registration fee (£3) and put some credit on it before travelling (between £5 and £50).
Oyster Card – Positives
Can be bought in advance of travel to London
All journeys are capped so you won't pay more than what the cost of a 1 or 7-day Travel Card
You may end up spending less than a 7-day Travel Card would cost (£32.10 Jan 2015). For example, if you traveled a only a few single journeys on some days spent in London.
There are discounts available with an Oyster card. The downloadable list is available from the TFL website. As an example, at the time of writing, you can get a 20% discount on food and drinks in Planet Hollywood or a free pudding in Hard Rock café. On top of this Oyster cardholders are entitled to a 25% discount on the Emirates airline cable car and 10% on most of the Thames Clipper River Buses.
Unused credit can be refunded (but see below)
Unused credit can be used on a future London trip
Oyster Card - Negatives
There is a £3.00 activation fee and a postage charge before you even put credit on the Oyster card.
Getting a refund at a ticket booth in London will require you to provide proof of ID and payment method (hassle alert)
Getting a refund via the post needs a letter enclosing the unwanted Oyster card. The letter needs to state why you don't need it anymore.
Three: Contactless Payment
With a contactless payment card you can pay for your travel in London the same way you would with a Travel or Oyster Card. The same capped principles apply with the contactless card as with an Oyster card.
You shouldn't spend more using a contactless card than you would with a Travel card. You might, in fact spend less.
Contactless Card - Positives
No registration fee
No top up needed
No waiting for the card to be received in the post
No need to wait for a refund
No queuing (or hassle getting tickets) when you arrive in London
Contactless Card - Negatives
Contactless payment can only be used for adults with a contactless card. I haven't got a contactless card yet.
You do have to register with TFL but that it is an easier process than the Oyster method.
Doesn't have the discounts associated with the Oyster Card
My London Travel Choice
I will be buying my teen a 7-day travel card for £16.10 in advance to avoid any queuing or confusion when I arrive at London. My husband and I will be using our contactless payment cards. My two children will travel for free.
Attractions in London
With my Family and Friends Railcard I am eligible for 2 for 1 discounts to many major attractions (London Eye, Dungeon, Madame Tussauds etc.) But, is it cheaper to use a 2 for 1 voucher than buying ticket in advance (online or in combination) because these seem to cost less? There are 5 of us (2AD & 3CH) so my calculations will be different to yours.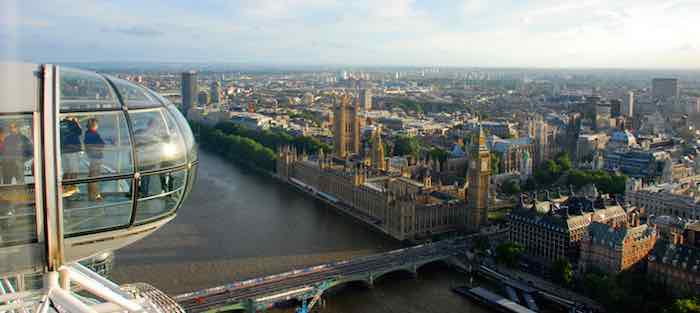 I want to go to the London Eye and the London Dungeon. The 2 for 1 voucher allow me to get one adult free.
There are no combination tickets available with the 2 for 1 offer, so I have to buy the tickets separately. Using the 2 for 1 vouchers and my party size, I've calculated that the London Eye would cost me £61.20 and the London Dungeon £86.05. This is a total of £147.25. Alternatively if I bought the combination ticket in advance (family of 4 + 1 Child) it will cost me £148. So for 75pence I'm going with pre booking! If you are want to go to Sea Life or Madame Tussauds you can save up to 40% by booking in advance using a combination ticket.
If you have any London Travel Tips I'd love to hear about them. Please get in touch at reviews@motormum.com.