Sell Your 7-Seater Car
There are various reasons why drivers may want to sell their used vehicle. You may no longer have a need for a large passenger vehicle: perhaps your children have grown up and left the home or your regular passengers have no more need for transport. Alternatively, you may find it time to upgrade to another car: there is a wide range of MPVs with seven seats available to buy in the UK, which may be more suitable for your purposes than the one you have.
Basic Methods of Selling
The basic methods to sell a used car include trading it in for another model with a car dealer, a private sale or through auctions, nowadays very popular on internet sites such as eBay. Family Vehicles with more than 5-seats tend to be very popular with family oriented buyers, so you should not have great difficulty in finding a buyer, provided, of course, the car is in good working order.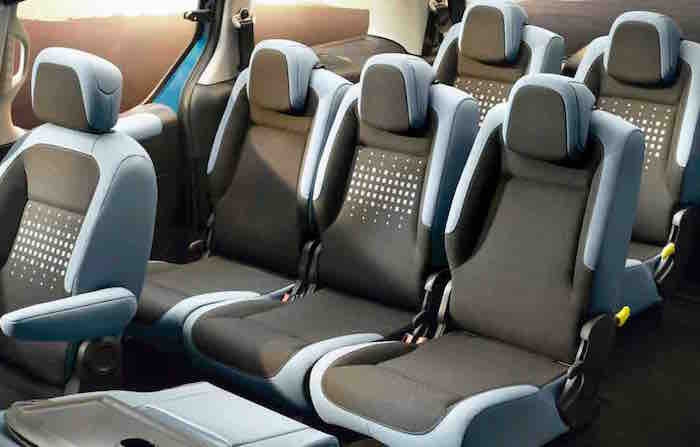 Trade-In to a Dealer
The benefit of using a trade-in with a dealer method is that it tends to move quicker than a private sale. The downside is that you do not tend to make much profit. Private sales, on the other hand, can take a long time and require you to be proactive in terms of advertising and showing your vehicle to prospective buyers.
Selling at an Auction
To sell a car at auction can be quick - although the asking price is not always met. You should not automatically expect to make a large profit through auction: it all depends on the particular buyers active at the time of the auction, the psychology of the auction itself as well as the condition of your 7-seater.
They buy any car
There are an increasing number of online purchasers that will value your vehicle, give you a price and promise you to pay that price if you make an appointment. In some cases they can do this in a day. This is a great way of selling your car if you're confident you've had a good price. Watch out for administration fees which can be over a hundred pounds. They also may knock some money off because of scratches. Just have your wits about you and don't accept the offer if you're not happy.
Selling Tips
Selling a used car can be an enjoyable process and if handled successfully. There are some general tips to consider before you set out to sell your people carrier that can save you a lot of time and effort once the process has started.
Clean it!
Firstly, it is always advisable to ensure that the vehicle is cleaned inside and out, has undergone all essential repairs, and has a valid MOT. It can be unlawful to sell a car that is not fully operational or has sustained some damage, so check this is not the case.
Research It
Online research into used car prices can help you determine a realistic price. A successful sale tends to go smoother when the buyer knows the price is reasonable. Buyers will also want to verify all the paperwork so make sure you have these to hand. Methods of payment can vary, but in general, cash is best to ensure you have been paid correctly. Cheques are probably no longer acceptable and electronic money transfers take some time to process. In general, wait until you are paid in full before handing over your seven-seater with the paperwork.
Related Articles