Top 8 Fuel Efficient Seven Seaters
In this day and age, as fuel prices have risen to heights that are comparable to putting liquid gold into your car, we have to look at the frugality of each vehicle on the market.
Families are becoming larger, laws are changing so we have to fit child seats and group holidays are growing more popular, so even more people are buying 7-seater cars these days. Back in the 80s, the only choice was really just the Renault Espace, but now almost every manufacturer offers a multi-seat vehicle, so we have many more vehicles to choose from.
First - Toyota Prius Plus
This Car has seven seats and can do over 60miles to the gallon. There is only a petrol hybrid engine available but with unleaded cheaper than diesel you really will save a lot of money buying one of these beauties.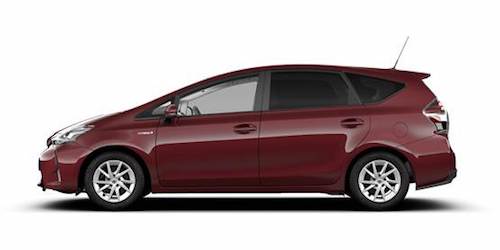 The Toyota Prius Plus is available from just over 25K and falls into Car Tax Band A.
Second - Volkswagen Touran
Another frugal and fuel-efficient 7-seat MPV that is available right now is the VW Touran 1.6 Tdi Bluemotion. It manages 61.4mpg and is in the tax band D, which means you wouldn't pay for the first year's tax and pay around £100 per year thereafter.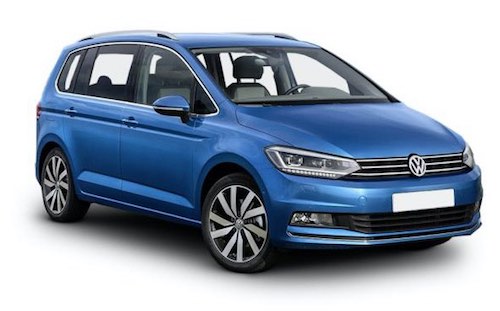 The VW Touran might be a little more expensive to buy outright, but if you rarely have to visit a petrol station then it might be worth your while. The Touran is a smaller version of the Volkswagen Sharan.
Third - Citroen Grand C4 Picasso
Next up is the Citroen Grand C4 Picasso 1.6 eHDi VTR+, which can manage 58.9mpg. The Citroen is cheaper than the VW Touran and has lots of fantastic features such as six airbags, electronic e-handbrake, full-length sunroof and lots of headroom.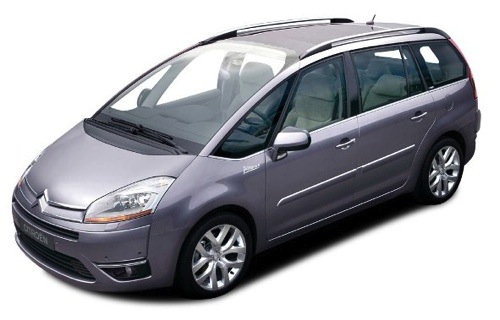 It too is in the same road tax band as the VW, and would be the cheapest choice out of our seven despite not being as frugal as the Touran.
Fourth - Ford C-Max
In Fourth position is the Ford Grand C-Max, which again has a 1.6 Tdi engine and can muster 57.7mpg.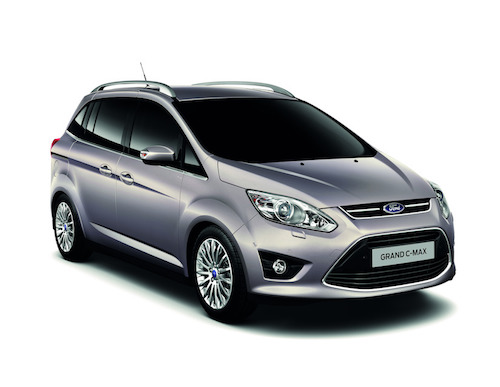 For mostly motorway driving anything northwards of 40mpg would see you travel the length of England with only one stop for fuel.
Fifth - Renault Grand Scenic
Fifth place is kept for the Renault Grand Scenic, which has the smallest engine here, a 1.5dCI but still manages to deliver 55.4mpg.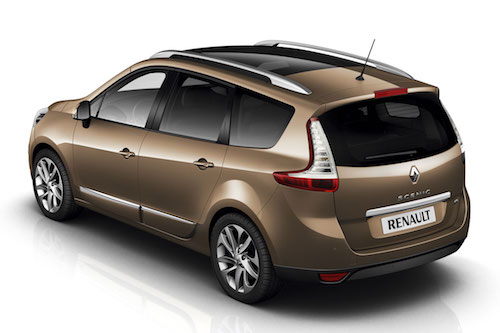 The lower capacity engine can feel a little strained when carrying a car-full of people or a heavy load, but for regular driving it's whisper quiet and frugal. It falls into tax band E.
Sixth - Vauxhall Zafira
Sixth position goes to the old but effective Vauxhall Zafira. Although it's seen facelifts and slight model changes, it's basically the same car as it has been for the last ten years.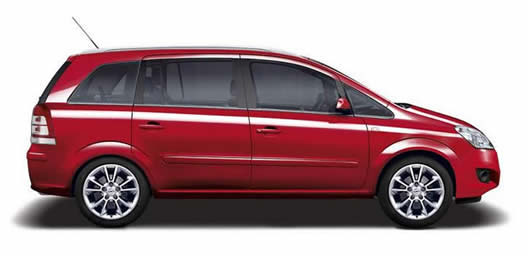 It matches the Renault for fuel consumption, 55.4mpg, but the larger 1.7-litre CDTi is gutsier and can haul around heavy loads more easily. It does sound quite strained, though.
Seventh - Mazda 5
Seventh position is given to the Mazda 5 1.6D, which is very slow but manages to return 54.3mpg. It's also in car tax band E and doesn't have the punch in power that the Zafira does, as it doesn't have a turbo.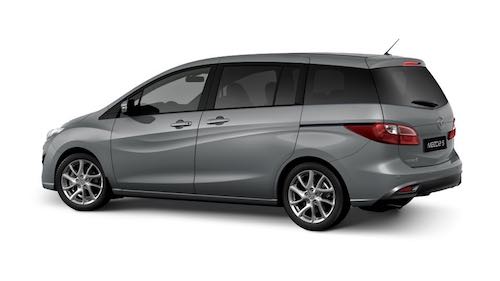 It's a rattly diesel too, and doesn't have the finesse of the others, but it is quite good at not consuming much fuel!
Eighth - Peugeot 5008
In eighth position is the Peugeot 5008 1.6HDi which comes in at 53.3mpg.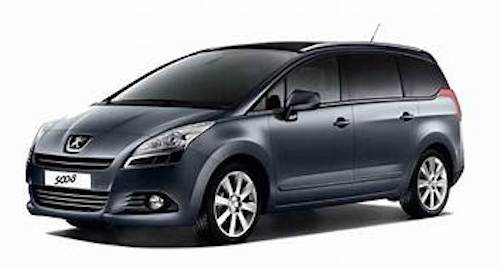 It's a big car the 5008, and one that looks like it should sport a 2.0-litre engine at the least.
Want to Know More