Romanian Dacia – Renault Sub Brand
From humble beginnings as a countryside-based producer of Renault copies in Communist Romania, Dacia has again shown that it has come on leaps and bounds. But then again it always had a fairly good reputation alongside some of the other old Eastern Bloc automakers, at least at home.
Forthcoming 7-Seater Dacia Lodgy
With the forthcoming launch of its new 5-seater and 7-seater Lodgy, Dacia has taken a decidedly unconventional approach to wet the appetite of the auto industry. Earlier this month it released photos of the new MPV decked in racing colours in announcing that former Formula 1 World Champion Alain Prost would be racing two of these brand new cars at the Trophee Andros ice-racing series.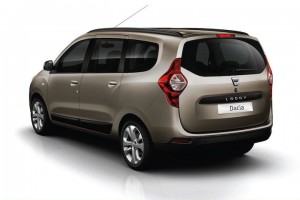 Dacia Lodgey (newer and more affordable) MPV
For anyone that doesn't know about the event it is now over a decade old and held in France on tracks that look more like ice rinks. And in recent years another Eastern Bloc favourite has done particularly well. The Skoda Fabia won the title in both 2010 and 2009.
Sporty new Lodgy MPV
For Dacia it's an opportunity to show the world just how sporty the new MPV Lodgy is going to be when it eventually debuts on the motor show circuit next year. A Renault sub-brand, Dacia has seen sales of its vehicles increase three and half times over in the past six years and the company is hoping that the Lodgy will become a competitive fixture in the increasingly competitive sporty-crossover MPV market. Of course, there have been an increasing number of car manufacturers that have done racing gigs in recent years in a bid to showcase just how sporty their products are. But Dacia looks set to be the first to race its MPV on ice.
Dacia is cheating a little bit, at least when it comes to the 7-seater version which will be longer and taller than that set to be driven by Prost - although the company insists the look and feel of the vehicle will remain unchanged.
Price under £10,000
Its main selling point, like other vehicles produced in recent years by the Romanian automaker, is set to be price. Dacia is planning to keep the retail price of the Lodgy at around £10,000 for the most basic model, which will go up to around £15,000 for the top-of-the-line 7-seater model. In other words it is going to be a couple of thousand pounds cheaper than other models in a similar segment of the market. It's a strategy that Dacia has used for the likes of the Duster, Logan and Sandero.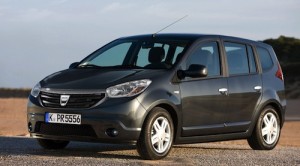 Dacia Lodgey (newer and more affordable) MPV
Prices at low end of the market
In the past, Dacia had problems selling its vehicles outside of Romania when they had an inferior reputation – mainly built on Communist associations – to those produced in the likes of Japan or Germany.
Think Skoda. So in teaming up with Renault, while keeping prices at the low end of the market, the Romanian automaker has tried to mix quality with value, and the Lodgy looks to be a much vaunted example of this philosophy. For buyers looking at the high value sporty end of the 7 seat people carrier market, this might prove to be a winner.
Dacia
Dacia is preparing itself for the UK market. The Renault backed company hopes to give a good mix of quality and price. It is aiming to be a value for money product, which will be well received, in the current financial climate.