Fiat Freemont is Displayed
Luxury cars were the focus at the Moscow motor show, catching the attention of many carmakers around the world. Fiat's new upmarket seven-seater car, the Freemont, is on display at the show, complete with models dressed in black and silver.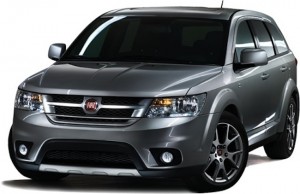 Fiat Freemont (7 seats) pictured above.
Comfortable Vehicles
John Stech, head of Fiat's Chrysler unit, said that Russia is a dynamic market and one of the few that is showing growth. He added that there is great potential in the country as incomes increase, and that the muscle-bound cars that were once loved are being replaced by fully loaded comfortable vehicles.
Over 1 Million Will Visit
Organisers of the motor show expect that over one million Russians will visit the event, which features the world premier of 24 new models, 21 first European model showings and 86 Russian roll-outs. One of the models on display is the €210,000 Maserati GranCabrio Sport; Russia has already sold more than 40 Maseratis so far this year.
2nd Largest Car Market
Currently, this country has the second-biggest market for cars as a result of Western Europe's automotive depression and the oil-fuel growth in the country, which has caught the eye of many manufactures, especially those offering more conventional rides, such as Renault and Nissan's compacts, and mid-range sedans manufactured by Russia's own Lada brand.
Last year, car sales also grew by 40 per cent, aiding the recovery of the 2009 slump. In terms of vehicles, this amounted to over 2.6 million, although some expect this figure could grow to three million by the end of the year. The head of Nissan's Russia office, Francois Goupil de Bouille, said the figure could reach four million by 2015, making it the top European market by 2014-2015.
Europe's Fastest Growing Market
This year, growth has slowed to 14 per cent, but the car industry will still get support from the Russian government to manufacture cars in the country. Large import taxes have prompted many big foreign manufacturers set up factories in Russia. It is now one of Europe's fastest growing markets, with companies such as Volkswagen forecasting a 30 per cent growth in the Russian market this year.
VW in South Moscow
Volkswagen has been building its production base just south of Moscow in the Kaluga region and plans to double its Russian investment by 2018 to €2 million. This will meet the growing demands of the market and will allow it to meet its target of 500,000 vehicles per year. There is a high demand for luxury vehicles in Moscow and St Petersburg, said Michael Macht, VW's management board member for production and logistics.
Chevrolet Too
GM has also moved towards its own production after partnering with AvtoVAZ to manufacture the low-cost Chevrolet Niva. It wants its St Petersburg plant to produce 230,000 vehicles per year, more than double its current production. Vehicles manufactured there include the Chevrolet Cruise sedan and the Opel Astra hatchback, while the Astra sedan will soon be added to the list.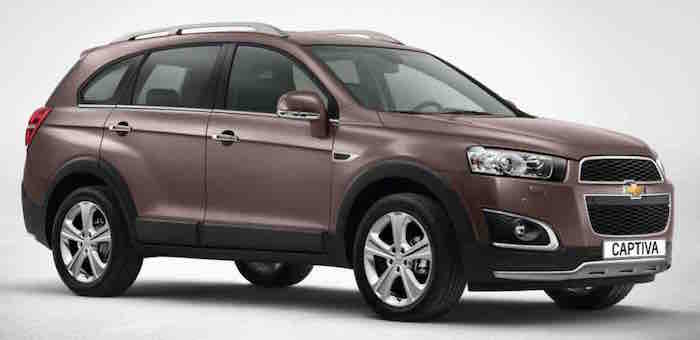 Chevrolet Captiva pictured above.
Renault is also working on a partnership with AvtoVAZ, which is best known for its Lada sedans. In May, it signed a deal, expected to be completed by the end of the year, to take effective control of the Russian car company. The Lada brand will be a top priority, as it is still the market leader in Russia. The latest Lada Kanina is currently being displayed at the Moscow motor show, with its low-ticket price the main selling point of the supermini vehicle.