SsangYong Motor Company History
Korean automaker SsangYong Motor Company has a new set of bosses. The company announced that it appointed Dr Pawan Goenka as Chairman of the company. SsongYong produce the Rodius 4WD seven seater.
SsangYong said Dr Pawan had been appointed to the position during a meeting of the company's Board of Directors, itself composed of newly-elected members. Dr Pawan Goenka is the president of Mahindra & Mahindra Limited's (M&M) Automotive & Farm Equipment unit.
One of Dr Goenka's colleagues from M&M is joining him at the top of SsangYong. Dilip Sundaram, Senior Vice President of Corporate Finance and Strategic Development for M&M. He has been made Chief Financial Officer of SsangYong.
Joining M&M's executives in the ranks of senior management at SsangYong is Mr Yoo-il Lee. Yoo-il Lee, who has been made Chief Executive at SsangYong, has in the past worked for Hyundai, including a stint as President and CEO at Hyundai Motor North America.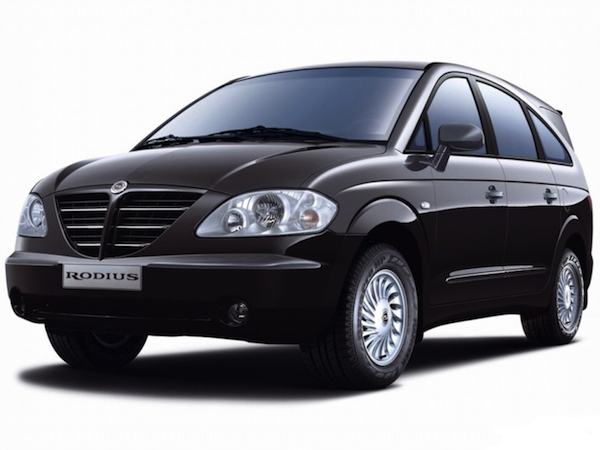 Ssangyong Rodius pictured above.
The changes at SsangYong represent the completion of M&M's acquisition of a majority stake in the South Korean automobile manufacturer. In August of last year, M&M was announced to be the preferred bidder for the company, which is best known in the West for its SUV products.
SsangYong, the fourth-biggest carmaker in South Korea, produces a range of MPVs, SUVs and four-wheel-drive vehicles that offer motorists an increasingly-popular choice of people movers, including some notable seven-seat models, like the Rodius 4WD.
Mahindra & Mahindra Limited is part of the Mahindra Group, a multinational industrial conglomerate. Based in Mumbai, India, Mahindra Group has operations throughout the world that range from agriculture and automotive to defence, finance and real estate.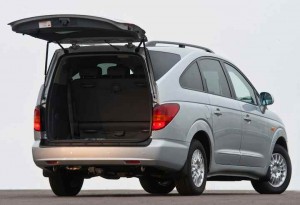 Ssangyong Rodius boot space pictured above.
Mahindra & Mahindra produces farm equipment and automobiles. The automobiles it manufactures range from two-wheelers to trucks, utility vehicles and passenger cars. Though the Mahindra name is little-known in the West, the company has design and production deals with many of the world's best-known automotive brands.
Having acquired SsangYong, Mahindra is aiming to implement a revamped strategy. This includes plans to introduce the SsangYong Korando-C and Rexton in India, which have already gone into action.
The Korando was a small four-wheel drive that SsangYong produced from 1983 to 2006. Following a period of instability, SsangYong again began producing the Korando last year.
The Korando-C version, launched at the Busan International Motor Show last year, brings updated styling and mechanicals to the franchise. An electric version, the Korando EV has also been unveiled.
With a name created by contracting the phrase 'Korea Can Do', this little four-wheel drive is a Korean take on the venerable Jeep, which was initially built in Korea under licence by Geohwa Company starting in 1983. This vehicle and its manufacturer were eventually absorbed into the SsangYong Group.
Through a series of updates and extensions, that original Jeep CJ-7 clone eventually became the Korando of today. In the 1990s, there was even a nine-seat model available.
Of perhaps greater interest is the SsangYong Rexton. A full-size four-wheel drive SUV that makes a formidable entry in the market for large all-wheel drive vehicles with a more luxurious level of equipment, although SsangYong also produces a 'business' spec version that deletes the rear seats in favour of increased dedicated cargo space. There is so far no word on whether the seven-seat Rodius will be headed to India.