Slovakian Factory Never sleeps
Following the success of the Touareg and the Audi Q7, both quality 7-seaters that have sold remarkably well in recent years, the German automaker Volkswagen is now running its factory in Bratislava, the capital of Slovakia, around the clock.
Factory produces parts for other high end MPVs
Although much of the auto industry has taken a battering in the past three or four years following the financial crisis and the subsequent drop in demand for new cars, Volkswagen has seen demand for its SUVs and MPVs go from strength to strength and has therefore been required to keep its Slovakia factory running round the clock. This is the facility where it produces parts for Audi's popular high-end 7-seater (Q7) and the Porsche Cayenne, a 5-seater SUV.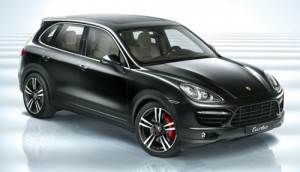 Porche Cayenne pictured above.
Production to meet demand
Volkswagen first extended production hours to run round the clock in September 2010 in response to rising demand for these vehicles. Since then it has extended this production cycle three times, a sign that these vehicles have continued to sell well, and expects to keep production in Bratislava going 24 hours until the middle of 2012 at least. The plant only stops production on special holidays, including Christmas.
Touareg MPV Engines
So why are these vehicles selling so well? The Volkswagen Touareg, (mpv with 5-seats), built since 2002, holds the world record for towing the heaviest load by a passenger car when it pulled a Boeing 747 for a promotional campaign. Now in its second generation, the Touareg is available in a variety of engine sizes, including a three-litre supercharged V6 in diesel and petrol, a 3.6-litre V6, diesel and a powerful 4.2-litre V8 diesel.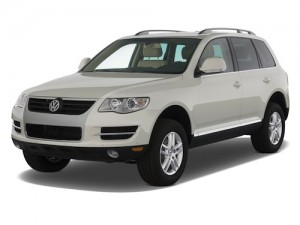 Touareg 5 Seat pictured above.
Touareg Additional features
One of the great new features on this latest version of the VW Touareg is its glare-free high beam, which continuously adjusts the pattern and range of the high beam so that the area around vehicles in front is constantly illuminated, but the vehicles themselves are not. That is clever stuff. It also comes with a lane departure warning system, automatic emergency braking, adaptive air suspension and roll compensation.
New Audi Q7 – Seven Seat People Carrier
The Audi Q7, which became the German automaker's first SUV back in 2005, is a high-end crossover with a 7-seat option. It remains remarkably popular. There is a new version for 2012 that adds on the facelift that the vehicle underwent in 2011, which saw the addition of start-stop fuel saving technology, reduced CO2 emissions and a wraparound tailgate. Plus there was a three-litre supercharged engine thrown into the mix which produces a hefty 272 horsepower and 295 horsepower.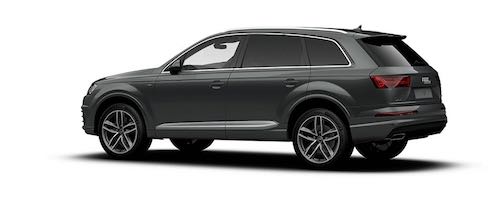 Audi Q7 pictured above.
Audi Q7 - In car Internet
For 2012 the main addition is the Audi Connect system, a new technology that adds internet POI search. This can be voice controlled or via input from the user and includes information such as news, weather and local fuel prices. Perhaps even more useful in this day in age is Wi-Fi connectivity for up to 8 devices within the vehicle.
Top end 7-seaters
With these impressive features, solid German engineering and a quality that is expected of both carmakers, there is little wonder that demand has been so high for the Volkswagen Touareg and the Audi Q7. In terms of the 7-seater market, these models are very much at the top of their respective classes.