The Growing Range of Hybrids
AutoRetailNet recently conducted a survey that showed that 85 per cent of Toyota dealers said that the car company did the right thing when stopping the production of its electric car. However, they still has a growing range of hybrid vehicles, which includes the popular Prius.
Electric Vehicles Cancelled
Some would have thought that because Toyota's hybrids are so popular, so would be their electric ones. However, the survey suggests otherwise, as 85 per cent of their dealers say they are glad that the automaker has cancelled its Scion iQ city electric car, which was supposed to be unveiled at the 2012 Paris Auto Show.
Toyota told Reuters that the reason behind the decision to cancel production of the electric car was because the vehicles do not meet the needs of society, and dealers seem to have the same opinion. Only five per cent believe that all-electric will sell better than hybrid in the next five years.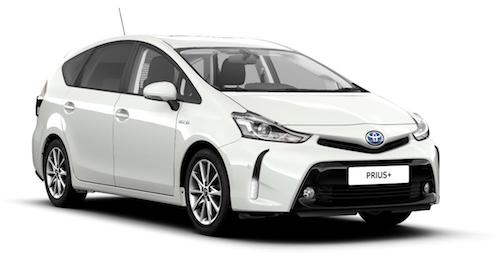 Toyota Prius Plus pictured above.
Hybrid Fits the Niche
A whopping 70 per cent also feel that regular hybrids are able to fill the niche alone, while only 10 per cent said that they thought plug-in hybrids will sell the best. In addition, 15 per cent think that hydrogen fuel cell vehicles will outsell battery EVs, even though these won't be released by the automaker until 2015.
Less Profit in Electric Vehicles
There is a wide variety of reasons behind the dealers' lack of interest in electric vehicles. For the most part, they are harder for dealers to sell than conventional petrol cars, and the profit margin is much less. This means that it is usually the junior salesperson that gets stuck trying to sell these, and although they are usually just as eager to make high profits, they do not have the knowledge to sell something as niche as a plug-in car.
Government Pressure
Most dealers don't stock any electric vehicles and do not seem to have any interest in them, apart from those in the green state of California, which is currently selling the electric crossover SUV 2012 RAV4 EV. Most Toyota dealers would prefer to sell a hybrid car, but, for some, this is only because of the pressure from the government to sell more efficient cars.
One dealer in Arizona said that the US government is forcing through CAFE regulations that will prevent consumers spending their money how they wish, as many won't spend the extra in order to receive a 20 per cent boost in fuel efficiency. This is the same thinking as the National Auto Dealers Association (NADA), a trade group against the higher standards of fuel economy proposed by the NHTSA and EPA for 2017-2025.
Interestingly, however, dealerships that think positively about electric and plug-in vehicles have eco car sales figures to match, while dealers that are unsure about them see the vehicles rotting away on the lot for weeks.