UK Fuel Taxation HITS Wallet and Progress
The recent announcement that a form of artificial fuel that outperforms petrol and could be as cheap as 19 pence per litre illustrates the cost to both motorists and progress of ever-increasing fuel taxes and duties. In reality, say industry observers, 19 pence will probably be more like 60 pence.
UK company Cella Energy recently announced that it has developed a 'micro-bead' form of hydrogen fuel that is both cheap and environmentally-friendly. The synthetic fuel proposed by Cella Energy produces zero carbon emissions and is expected to cost just 19 pence a litre, bringing the cost of filling the average car tank down to just £42.
The British company which specialises in the production of hydrogen fuel said that it has developed a technology for producing hydrogen in 'micro-bead' form. The hydrogen micro-beads can be added to petrol to cut carbon emissions or they can be used as the primary fuel source.
When burned, hydrogen produces oxygen, so there are no carbon emissions. Cella Energy boss Stephen Voller says the hydrogen micro-beads could be used in existing internal combustion engines without any modifications.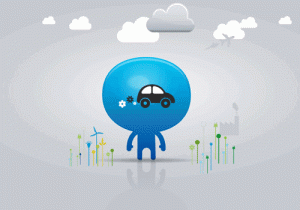 What's more, hydrogen contains three times the energy found in the equivalent amount of petrol. Voller reckons Cella Energy's micro-beads could offer an average driving range of 300 to 400 miles on a single tank of the fuel.
The new technology is not quite ready for today's drivers. The first road tests are expected to run next year. If the trials are successful, the new fuel could be available as soon as three years from now, giving us yet another option for motoring that is both green and cheap.
And there lies the rub: though some suggest the new fuel could cost as little as 19 pence, others are cautioning that this figure is unrealistic. They point out the effect on fuel costs of government duties and taxes.
Edmund King, president of motoring organisation the AA, says the expected cost savings simply aren't realistic. He says hydrogen may be cheap now but that situation will no doubt change once the government decides to start taxing it.
In general, Britain's fuel taxation has risen steadily in the last 15 years. From 1993 to 1999, fuel duties in the UK rose by three per cent above inflation. This rapid escalation arose out of the Conservative government's introduction of the Fuel Price 'escalator'.
The Fuel Price escalator was sold as a way to protect the environment. In the absence of viable public transit alternatives to draw people away from private cars, however, it also served as a handy way to generate fat revenues for the government.
Over recent decades, the price of fuel in the UK has gone from being among the cheapest in Europe to one of the most expensive. In 1993, the Fuel Tax escalator added three pence a litre to the cost of petrol. At this point, taxes formed 72.8 per cent of the price of petrol.
Just four years later, the escalator was slapping 11.1 pence on the price of a litre of unleaded petrol. In 1997, 75 pence of every pound spent on petrol was going to the government.
The escalator was finally abandoned in 1999, by which point 81.5 per cent of the cost of fuel was from taxation. Though fuel prices have continued to rise since then, much of this increase has come from the higher global cost of oil.
From the beginning of this year, the government raised the VAT rate to 20 per cent. Due to this latest move, the UK duty rate for main road fuels now sits at nearly 59 pence per litre.
It remains to be seen how, or indeed if, the government might tax hydrogen fuel, especially if it comes in a format that can easily and safely be used in existing automobiles. However, if history is any indication, we can expect to see even this amazingly cheap and clean fuel to be lumbered with painful government duties.
.more...