Having a Breakdown?
Breakdown cover
Murphy's Law could have been written for drivers. Given the increasingly freaky weather we have to put up with these days, it's odds-on that Murphy will decide to cast his icy stare at your 7-seater in the middle of cold and/or wet weather, while you're trying to make it that last few miles through yet another motorway tailback.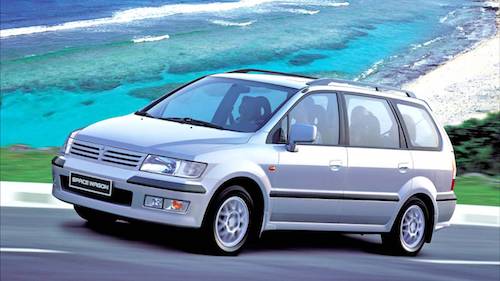 My family and I broke down in a Mitsubishi Spacewagen (gearbox stopped working).
Breaking Down is no Fun!
Meanwhile, the kids will be tired and hungry, your car will be loaded down with everything you might need to keep them happy, plus a bunch of supplies and, invariably, the Christmas presents. That will typically be when you find out that your immaculately-maintained vehicle succumbs to gale-force winds driving water into the electrics or the clutch cable decides to let go.
Breakdown Insurance is Invaluable
At times like this, a good breakdown recovery service isn't just valuable, it's invaluable. However, breakdowns have an annoying way of taking place at exactly the same time they're happening to a bunch of other people.
This is why it's important to make sure your recovery service has the resources necessary to deal with a sudden influx of calls from stranded motorists. Examples of Breakdown cover specialists include the AA, RAC and Green Flag. I have car breakdown cover included with my bank account.
Largest Patrol Network
As the driver of a seven-seater, you are more likely than most drivers to be carrying a large number of passengers and a full load of cargo, so you'll be relieved to have the biggest patrol network at your disposal when you find your battery has gone flat during a sub-zero night.
Any of the specialists mentioned above have been supporting drivers for more than a century. That experience, combined with some 2,000 patrols, leads to the patrol mechanics managing to make repairs to the overwhelming number of call-outs by the roadside.
Reach you and your vehicle in 40 minutes
Mechanics aim to get to you within just 40 minutes, no matter what time of day or night, year-round. If you find yourself in a vulnerable position, they'll give you priority.
Cover starts at around £28 a year
For a low rate of around £28 per year, you will get essential cover, as long as you're more than quarter of a mile from your home. Most companies will transport your vehicle back to your home or to a single address in Britain.
It will also provide transportation for you and as many as seven passengers, making it ideal for drivers of seven-seat vehicles. If you get sick and nobody else in the car can drive the vehicle.
Expanded At Home Insurance
To make sure you are covered for breakdowns at home, like flat batteries for example, you may want to opt for At Home cover, which expands your protection to cover home and up to a quarter of a mile away.
Most insurance companies offers a range of options to extend the services available under your policy. Onward Travel will help you reach your destination in the unlikely event the patrol is unable to get your car back on the road.
Breakdown Warranty
As a Member, you'll be able to enjoy a wide range of related services that can make life easier for both a driver and passengers. With a Warranty, you can enjoy the peace of mind that comes from knowing you don't have to worry about the risk of expensive repair bills.
Additional Benefits
The best part is that even if you have not yet decided to join a service, you can still find plenty of excellent tips and information to help make your journey's easier and safer. While you're enjoying the invaluable resources, be sure to check out the great benefits of being Breakdown Cover Member.
.more...