Healthy Decline in Carbon Emissions
What with the introduction of an increasing number of fuel efficient diesels, let alone hybrid cars and electric varieties, it is no wonder that the average emissions per vehicle continued to fall in the UK last year. A recent report by the Society of Motor Manufacturers and Traders found that the average carbon emissions per new car fell by 4.2 per cent in 2011 compared to the previous year.
That's a pretty healthy decline in carbon emissions that meant that the average fell vehicle fell below 140g per kilometre for the very first time.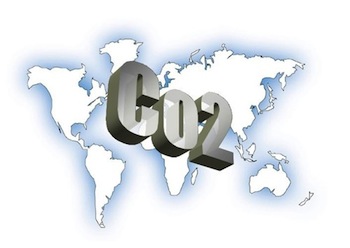 Co2 image pictured above.
European Target nearly met
There was also other good news for the UK. In attempting to meet a European target of less than 130g of CO2 per kilometre, close to half of the new cars sold here already meet this requirement at 46.8 per cent of total sales in 2011. This means the UK is very much on target to meet this European legislative requirement.
Record Sales of Fuel Efficient Cars
The key to the sharp decline in emissions per vehicle was largely due to record sales for fuel efficient vehicles in the UK. Diesel cars, in particular, are selling well in a market where car users are looking to cut down on the cost of fuel while still going for a vehicle that is practical and can perform.
Tiny Electric Car Market
Diesel vehicles were responsible for some 50.6 per cent of the new car market last year. At the same time, sales of zero-emission vehicles grew a spectacular 557 per cent in 2011 on the previous year, albeit from an extremely low base. The main reason for this was the introduction of six new plug-in models last year, along with government grants offering a £5,000 per vehicle purchase in a bid to spur take-up. However, the total number of electric vehicle sales last year was still only 1,098 units, so it remains a tiny market.
Alternative Fuel Vehicles
The market for alternatively fuelled vehicles has become significantly larger, however, representing some 1.3 per cent of the total volume of new car sales in the UK last year. The vast majority of alternatively fuelled vehicles sold in the UK were hybrids running on petrol engines, and these had an average emissions rate of just 104g of CO2 per kilometer, which is not only 25 per cent lower than the average rate in the UK, but already well beneath the European target rate of 130g of CO2 per kilometre.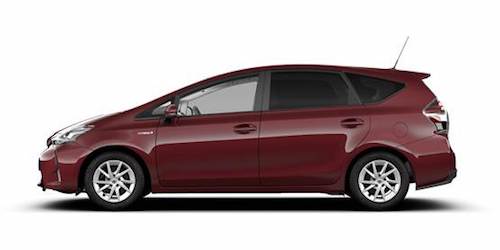 Toyota Prius 7-seater pictured above.
CO2 target of just 95g/km
Over the long term, all of these gains in terms of fuel efficiency represent real progress for the car industry. Since 2000, the vehicle industry has lowered emissions by a staggering 23 per cent, but considerable challenges remain. In just seven years, the UK is expected to meet an extremely ambitious CO2 target of just 95g/km. That means that the UK is going to have to raise the pace of reduction in C02 levels seen this year.
The key is surely to raise the transition rate from standard petrol cars onto hybrids and then on to plug-ins. It's going to be a hard sell, but certainly the pace at which technology is improving suggests the car industry is ready to seriously tackle emissions.
.more...