Ford Stop Start Fuel System
Ford has announced it will expand the deployment of its popular stop/start fuel-saving technology across more of its conventional vehicles. The technology, called Auto Start-Stop System, is currently used in the company's Fusion Hybrid and Escape Hybrid models, as well as some Ford cars sold in Europe.
Ford has patented the system, which works with petrol engines and can boost fuel economy by up to four per cent with many drivers, with some seeing gains of as much as 10 per cent.
Emissions at the tailpipe can be reduced to zero while the car is stationary, as the engine is completely shut down and only restarted when the driver takes his foot off the brake pedal to move off again. The system will be introduced in cars, crossover vehicles and SUVs sold in North America.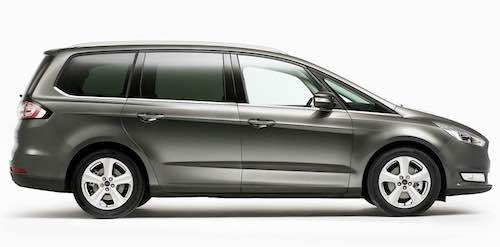 Ford Galaxy pictured above
Ford holds 244 patents on the system. The carmaker says it will showcase the technology as a concept in the annual North American International Auto Show in January.
This is the latest in a range of technologies Ford has introduced to its vehicles as part of an aggressive programme aimed at giving Ford customers access to affordable ways of enjoying advanced fuel-saving features. Ford has already deployed dual-clutch six-speed PowerShift transmissions and electric power steering to its range of vehicles.
Ford says the operation of its Auto Start-Stop system is smooth, seamless and quiet. The system does not require drivers to alter the way they drive. When the vehicle stops moving, the engine is shut down. All accessories continue to work as normal and the engine automatically restarts instantly when the driver's foot comes off the brake pedal.
Ford's Auto Start-Stop system has already been introduced in Europe as part of a global rollout. The system is a standard fitment on the Ka and Mondeo ECOnetic models. Auto Start-Stop is now appearing in the latest C-MAX, Grand C-MAX 7-seater and Focus models.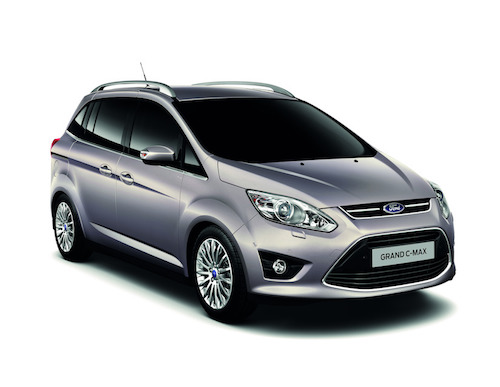 Ford Grand C-Max pictured above
Auto Stop-Start is designed to work with both petrol and diesel engines and will begin to appear in North America in 2012. Ford plans eventually to roll out the technology in all of its markets around the world.
Since 2004, Ford has offered a similar system in 170,000 petrol-electric hybrid vehicles in North America. As a result, many Ford drivers on that continent already have experience of start-stop technology. Ford is the number-one manufacturer of start-stop systems in the USA.
Birgit Sorgenfrei heads up the Ford team managing the Auto Start-Stop programme, and is highlighting the fact that no extra vehicle maintenance is needed when using Auto Start-Stop. The system uses an upgraded starter motor and an enhanced 12-volt car battery.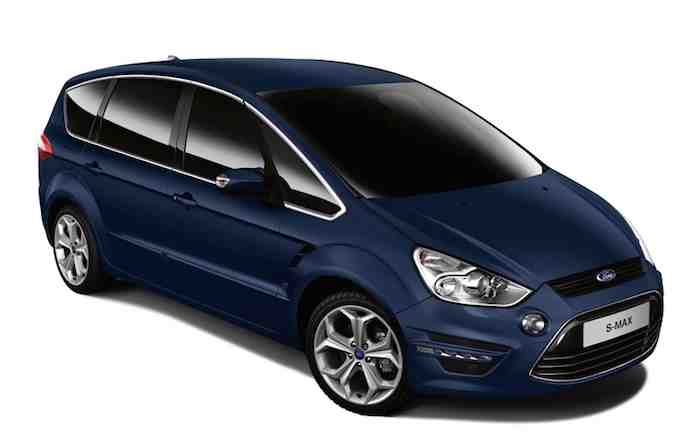 Ford S Max pictured above
She added that owners of Ford's hybrid models say the stop-start system is one of their favourite features. Every time the engine is off, drivers know that they are conserving fuel and cutting emissions.
Barb Samardzich, vice president of Ford's Powertrain engineering division, also highlighted the way Auto Start-Stop brings drivers added economy and environmental benefits with no loss of convenience. Owners of Ford hybrid vehicles are already well acquainted with the fact that air-conditioning and heating continue to work, even while the engine is off. This means lower fuel costs, reduced tailpipe emissions and no loss of comfort.
Auto Start-Stop will be introduced in North America in models with petrol engines and either manual gearboxes or automatic transmissions. Ford's patented six-speed dual-clutch automatic gearbox is included in the range of cars and utility vehicles that will see the new system. Next year, Ford will be the only automaker in North America offering four vehicles getting fuel economy of 40mpg or higher.
.more...