7 Seat Kia Carens - Upgrade
My Kia Carens is a 58 plate, Diesel 2 litre CDI seven seat MPV which I bought in April 2010 for £10,250. I traded in my Renault Clio for £4,500 (it was only 3 years old). I consolidated the debt with a new loan of £177 a month over 5 years.
| | |
| --- | --- |
| * 06-12 Kia Carens * | |
5 Year Warranty on 58 Plate
Although all new Kia's come with a 7 year warranty the 58 plate models only have a 5 year guarantee. Because my Carens was just under a year and a half old I still had over 3 1/2 years left of the guarantee. I thought this was great for a 2nd hand and reasonably cheap MPV.
Nippy MPV
I've had my Kia Carens for about a month. It's nippier than I thought and can move about town quickly. The kids get in and out with no problem and reaching over them to belt them up is easier than it was in the Clio. My children (of which I have four) always argue about where to sit.
Needless to say, it is performing quite well. Despite the battery dying within the first day of ownership I have to say that since then, nothing (touch wood) has gone wrong. When the battery died I was at work and had to get home for childcare. I phoned the garage and a mechanic was with me in 20 minutes to start the car with a battery pack. This was all covered under warranty.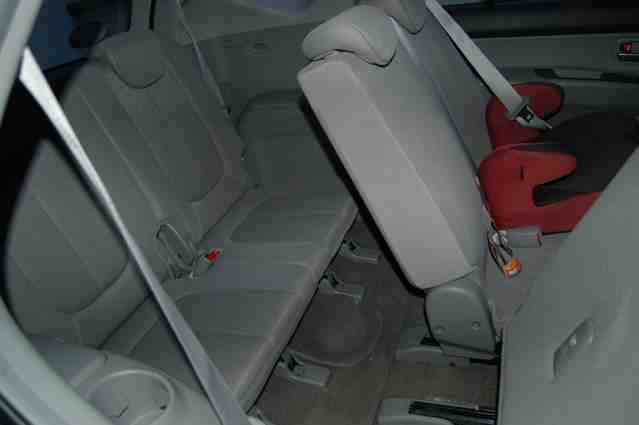 However I still panicked thinking I'd bought a duff model. The next morning the Kia Carens wouldn't start. I called the garage. The garage sent a mechanic and a courtesy car within 30 minutes. The courtesy car was ironically a Renault Clio! However the Clio had over half a tank of fuel so I was happy.
New Battery
The garage kept my Kia for 2 days whilst waiting for a battery to be delivered. After the new battery was fitted I collected my Carens. I had nothing to pay and didn't even fill up the Clio with fuel. I think I was supposed to.
Since then there have been no problems. It does around 40-45 miles to the gallon and keeps the family happy. I'm glad I've got a long warranty!
| | |
| --- | --- |
| * 2013 Kia Carens * | |
Grey Seats
The only problem is the Grey seat material. Not exactly perfect for children, especially in wet West Wales. The children's' footprints show up clearly. The boot space with the two rear seats fits around 3 large shopping bags. The rear seats can easily be flattened with one hand.
You May Also Like