Nissan MPV's with 5 Seats
The Nissan Murano is in this line-up because although it is a crossover SUV, it is still a very good multi-purpose vehicle (MPV). It is in a different league compared to the 7- Seat Qashqai, with excellent switchgear, stunning looks, a thumping 3.5-litre V6 and lots of space too.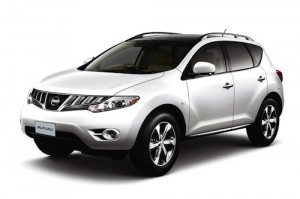 Nissan Murano pictured above.
Prices start at £23,000 and can easily rise to the wrong side of £30,000, but the Murano is an MPV that is unique in many ways. There is a huge options list, with sumptuous leather seats, chrome trim, DVD player, sat nav and dual-zone climate control. Pick the manual gearbox, though, as the CVT automatic simply can't match the performance of that iconic V6 engine.
The Nissan Almera Tino, which is based on the ultra roomy, practical and well-equipped Almera, but has even more space thanks to a higher roof-line and midi-MPV stance. It goes up against strong competition, such as the Picasso, the Zafira and the Scenic, but it does hold its own.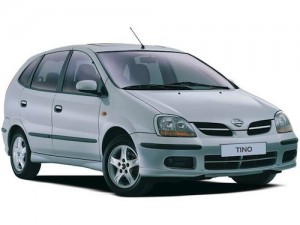 Nissan Almera Tino pictured above.
It's not the fastest, the most powerful or have the largest space available, but it does everything more than adequately. It's a four-star car across many different factors, such as performance, comfort, safety and reliability, and it's cheap to buy outright with its price starting at £10,995 to only £17,850 for the range topper.
Although the CVT gearbox is indecisive and a little awkward, it does provide smooth, seamless changes and helps fuel economy too.
For Nissan Seven seaters you can choose from the quashqau+2, Cube, Pathfinder or GL. Full reviews can be read in our Nissan Seven Seater article.