Parking Fines Bring Council Revenue
Parking is becoming increasingly difficult in the UK, but experts suggest that the tickets many motorists find under their windscreen wipers could just be a sneaky way for councils to earn money to offset recent government cuts.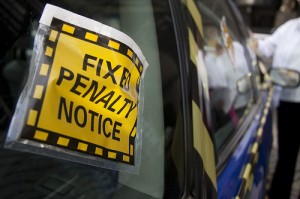 The Government has been reducing funding to councils, which is threatening local services in smaller towns. As a result, a greater amount of traffic wardens are out, while at the same time free parking spaces are becoming much harder to find, according to Freedom of Information figures.
Parking fines are making good earnings for councils at a time when other services are being stretched and police manpower is being cut. Still, the number of traffic wardens is rising, as there are six per cent more than there were in 2008, and one in ten councils have increased its traffic division by at least a fifth.
the same time, the number of paid parking zones has been increased by councils by 17 per cent, which means less free parking spaces, according to motor insurance firm LV. Until this spring, traffic volume had greatly increased over the years, but the slight decrease is thought to be a result of wet weather and high fuel prices. Still, it is estimated that there are 36 million drivers today, 15 per cent more than 10 years ago.
Over half of the UK's drivers said that it has become extremely hard to find parking in their nearest town and city since 2008, although seven per cent said they found it easier. Close to one in five said that, as a result, they often resort to parking illegally, risking a fine. One in 10 motorists has had a parking fine in the past year, which has earned local councils £532million, based on an average of £96 per driver.
Currently, there are 20 officers employed by each local council in England and Wales, which works out at 58 in each London borough. The highest number can be found in Westminster, where 242 officers are employed.
According to local Government Minister Bob Neill, there is no reason for town halls to use motorists and parking fines as cash cows. He said that there are plenty of other ways to raise income or make savings for the community, such as the better acquirement and sharing of services of back-offices.
Councils should use free parking to support local shops and help them prosper, he adds. He finished by stating that this is why they ended the government requirement to limit parking spaces, which only increased parking charges and encouraged aggressive enforcement of parking.
Managing director of LV, John O'Roarke, adds to this by saying that the lack of free parking is putting a lot of pressure on motorists that are strapped for cash. As a result, many are parking illegally, he said.
More: