SUV, CUV, MPV, Crossover or Car?
Shopping for seven seat vehicles can be confusing enough without having to figure out a huge pile of technobabble and TLAs (three-letter acronyms).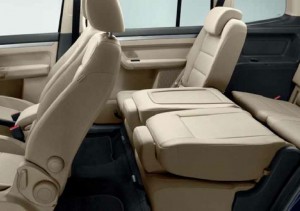 As the market for vehicles with seating for seven or more continues to expand, motorists can expect to have to wade through terms like crossover, MPV, SUV, CUV, four-wheel drive, four-by-four, and softroader.
What does it all mean?
But what does it all mean? When is a car not a car? When is a vehicle an SUV but not an MPV? When is a 4 wheel drive a soft-roader instead of an off-roader? Hopefully, we'll be able to cut through some of the 'fog of car' today. By the end of this article, you should at least be a little more certain about key terminology.
Four Wheel Drive (4x4 or 4WD)
Perhaps the oldest of these terms is four-wheel drive, or four-by-four. This is fairly simple. It means four-wheel drive and refers to the fact that power from the engine goes to all four wheels. [We have listed all 4x4 7 Seater Cars here].
As the market for vehicles with seating for seven or more continues to expand, motorists can expect to have to wade through terms like crossover, MPV, SUV, CUV, four-wheel drive, four-by-four, and softroader. [We have listed all 7 Seater Cars here]. Having four powered wheels can help stabilise handling and maximise grip, making a car or truck safer when changing direction, especially in slippery conditions.
Furthermore, four-wheel drive vehicles are less likely to get stuck in thick snow, mud, sand or gravel. Because all four wheels get power, they can help dig for traction.
Simple four-wheel drive systems are the cheapest and most reliable but they can really hurt fuel economy and can make it difficult to manoeuvre. Today's modern vehicles often have sophisticated all-wheel drive systems that monitor the needs at each wheel and use computers to direct power in the most effective way.
Some Four-wheel drive systems only drive two wheels in regular driving. They either choose between two-wheel drive and four-by-four automatically or the driver can make the selection, using switches in the cabin, levers or even, with some trucks, by getting out and adjusting the wheel hubs.
MPV – Multi Purpose Vehicles
The earliest people-movers (MPV's) with seating for seven people were large trucks and vans. These were often pickup trucks with extended cabs and extra seating under a cover. The first van-style seven-seaters were called MPV's. The term probably comes from 'minivan people-mover' although Mazda was the first company to offer a model labelled the MPV, a minivan designed from the ground up for the American market.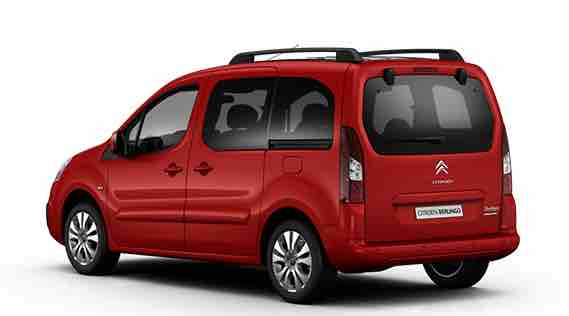 Sports Utility Vehicle (SUV)
Since then, the Sports Utility Vehicle grew to dominate the US market for automobiles. Referred to simply as the SUV, these were generally large (thanks to being based on pickup trucks) and typically offered four-wheel drive, seating for at least seven people and excellent visibility from high seating.
The SUV market morphed into an industry for smaller vehicles, as customers gravitated towards the chance to demonstrate their sporting and outdoors interests to neighbours. Today, many SUVs only seat five people.
These SUVs have largely turned into 'soft-roaders'. Despite looking like off-road vehicles and often coming with four-wheel drive, many of these vehicles are limited to road use with little or no real ability go off-road.
Soft Roaders - Crossovers
Soft-roaders can typically do a good job of dealing with snowy roads or muddy parking lots but they generally don't have enough road clearance or short-enough overhangs to really hit the heavy trails. As a result, many are now known as 'crossovers'. One of example of which is the Citroen C-Crosser.
Crossover Utility Vehicle (CUV)
The crossover utility vehicle, or CUV, is generally smaller than a full SUV or large MPV. It may have seating for as few as four people and in smaller 'compact-CUV' designs may only be capable of carrying two people, despite looking like a tiny truck.
You May Also Be Interested In:
Are CUVs, SUVs, Crossovers and MPVs Cars?
Are these cars? Well, the definition usually hinges on whether or not a vehicle has a separate body and chassis, as is the traditional practice with trucks, or uses unibody construction, in which the body and chassis are designed as an integrated design.
The classic SUV uses a body-on-frame design common to light trucks. Almost all MPVs and CUVs today use unibody construction.