Citroen C-Crosser
4WD and Seven Seat C-Crosser
The Citroen C-Crosser is a 4WD MPV as well as a 7-seater. The model is quite new so finding a used one can be tricky. It is however, very similar to the Peugeot 4007 or Mitsubishi Outlander. This French automaker has long been known for producing some amazing vehicles, typically with truly unusual styling and often with some revolutionary engineering.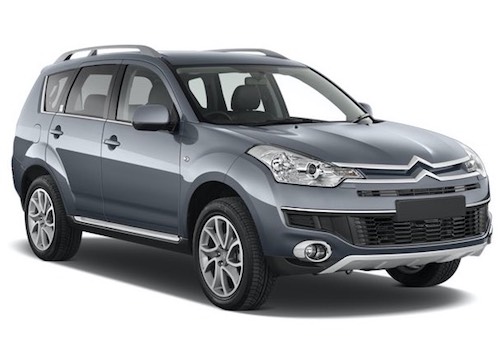 Citroen C-Crosser pictured above.
Such individuality is increasingly hard to maintain in today's world and since Citroen became part of the PSA Peugeot Citroen group, the historic marque has inevitably had to go easier on the eccentricity.
Purchase Price
The cheapest model will set you back between 24 and 25 thousand pounds.
History
First available in 2007, the C-Crosser offers drivers the chance to enjoy a compact crossover SUV with plenty of Gallic charm and quite a few fine Citroen design touches. Though Citroen designs the vehicle, it is actually built by Mitsubishi on the Japanese companies GS platform, so we can hopefully expect fewer of the manufacturing foibles that used to make Citroen ownership such a challenge.
Servicing
The C-crosser needs to be serviced every two years or 20,000 miles (whichever is sooner). The cost of a service is approximately £240. This is higher due to the full synthetic oil replacement that is required with each service. However it is pretty reasonable compared to servicing other types of vehicles.
C02 Car Emissions
The emissions (based on the model quoted below) is a reasonably healthy 191 g/km Co2.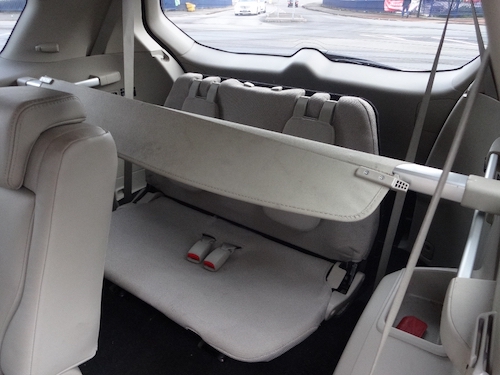 Citroen C-Crosser Boot Space shown above.
Car Tax
The C-CROSSER DIESEL ESTATE 2.2 HDi VTR Plus 5dr Estate Car Tax is Band J. However other models may vary upward from this.
Miles Per Gallon (MPG)
The most important question of all!! The C-Crosser (mentioned above) does between 29.7 and 47.9 Miles per gallon. It averages 39.2 miles per gallon. Remember that there are about 4.54 Litres per gallon so at today's prices (£1.42 per of diesel). It will cost you £6.45 to do around 39.2 miles.
Tyres
The cost of four tyres varies between £85 and £217 (approximately). This depends on the width of your tyres or whether or not you have alloy wheels.
Extras
Optional extras can set you back as much as £1,500 for satellite navigation and a reversing camera. Metallic paint costs are pretty standard at around £380, which is handy seeing as the standard colour for the basic model (diesel) is solid white. Alloy wheels (18") are about an extra £700.
Specification Information
There are a few different models of the C-Crosser. The CITROEN C-CROSSER DIESEL ESTATE 2.2 HDi VTR Plus 5dr Estate, with six gears has a top speed of 124 mph and takes 9.9 seconds to reach 62 mph. It is 4 meters and 64 cm long, 1 meter 67 cm high. There is 1700 litres of luggage space and the back seats are smaller (jump seats) rather than proper back seats. However they do the job as additional seats perfectly well.
Insurance Group
The model quoted above is Insurance Group 15.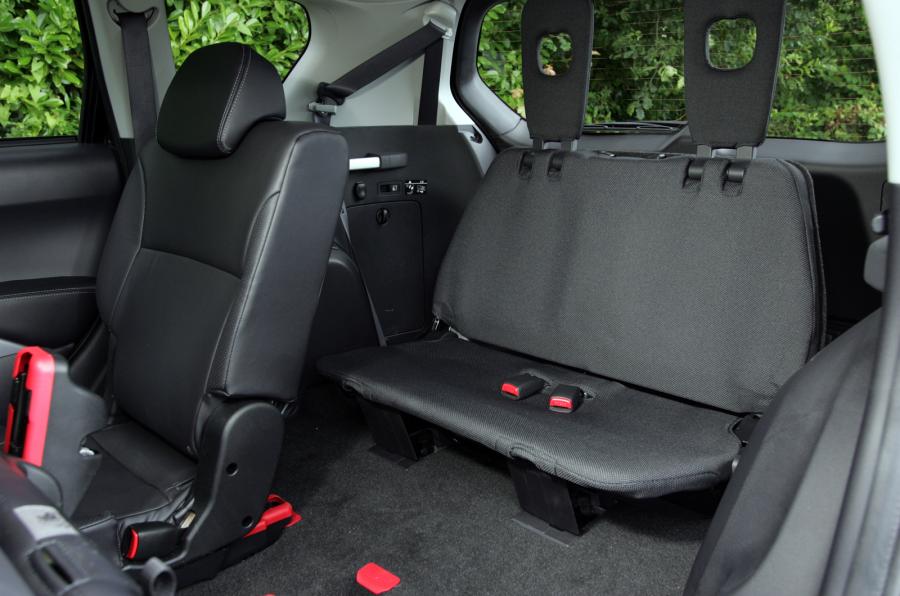 Citroen C-Crosser Rear Seats shown above.
Cargo Space Without Two Rear Seats
The C-Crosser is built in Okazaki, Japan, but its bloodline clearly comes from the land of wine, cheese and berets. One of the greatest aspects of the C-Crosser is the ease and style with which the cars second and third row of seating can be stowed away to provide a large, flat floor that will eagerly accept plenty of cargo.
The two seats in the back of the C-Crosser disappear completely into the floor while the row in the middle can be slid around to alter the mix of leg room for passengers and cargo room in the back. The 60/40 split function of the second row can be operated using electric controls at the back of the car, a truly superb move for anybody who arrives with their arms full of shopping.
Buying Deals
Most dealers will offer you a 0% deal on a new model. Although the dealers may cost slightly more than some online price comparison sites, car supermarkets etc, the overall cost comparison is pretty favourable considering the additional APR cost when going through a price comparison/supermarket site. However if you have the money upfront and can pay without a loan your best option is to use price comparison sites to source your vehicle.
.more...