Unusual MPVs
With the recent rise in popularity of various types of MPVs, or people movers, these days we're pretty used to seeing all manner of soft roaders, crossovers, MPVs, mini-MPVs, compact MPVs, vans and similar on the roads. Though they can be incredibly useful, most of them really are not too exciting.
It's a shame that we in the UK don't get to see all of the MPVs available around the world because some of them are really rather interesting. The designs sold in other markets can range from small and cheeky to dramatic and downright scary.
Daihatsu Materia MPV
One vehicle that was for a while available in Britain is the Daihatsu Materia. The cute little mini-MPV is one of a relatively small number of compact vehicles to escape from Japan's domestic market into the global market.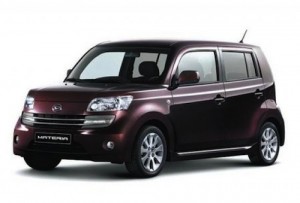 Daihatsu Materia pictured above.
Japan has long had a tradition of producing tiny cars, usually because of limited resources and parking space. As a result Japanese car companies have needed to give the little toy-like runabouts of Tokyo extra charisma, facility or technological attraction, in a bid to garner sales.
The Materia is based mostly on the second generation from Toyota. Its boxy looks offer a combination of cartoon character and industrial edginess that many people have found attractive.
Unfortunately, Daihatsu recently announced that it was stopping the sale of its vehicles in Europe. The move, driven by the increasing strength of the Japanese Yen, means that you won't be able to find any new Materias in Britain at the moment.
Chevrolet Orlando MPV
Another interesting MPV that you can actually buy in the UK is the Chevrolet Orlando. Clever styling means the Orlando doesn't actually look too much bigger than the much smaller Materia, despite offering a full seven seats.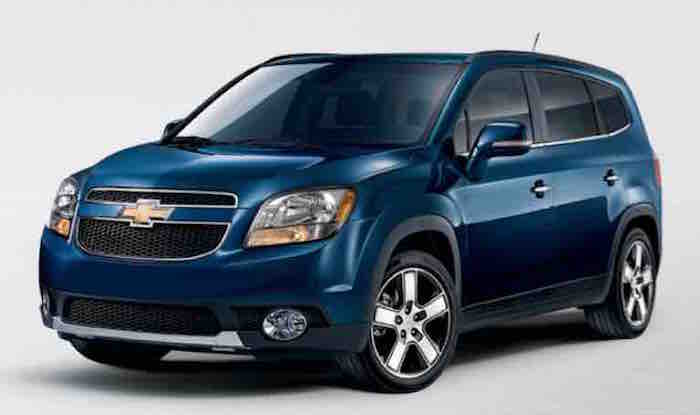 Chevrolet Orlando pictured above.
The Orlando and the Materia are virtually the same height but the Orlando's less-upright exterior styling means it appears lower, at least when it's not standing alongside a Materia, a situation that, let's face it, is unlikely to happen regularly, if at all.
With prices starting at a little over £16,000, the Orlando makes for an interesting choice of seven-seat MPV. The Orlando is available with a range of engines, from 1.4-litre petrol burner to a selection of 2.0-litre diesels.
Suzuki APV MPV
Another car you can't have in the UK is Suzuki's APV. To be honest, it's highly unlikely that you'd want one in Britain.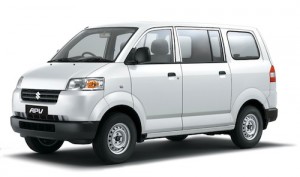 Suzuki APV MPV pictured above.
The APV is a great shot at the economy mini-MPV sector but both the design and construction are likely to leave it with little success in the UK. Built in Indonesia, the little budget people mover is sold by Suzuki in markets like Algeria, Chile, Malaysia, Singapore and Thailand.
Even the upmarket 'luxury' version of the little APV, called the APV Arena would probably struggle to compete in the UK, where it would have to take on legendary MPVs like the Grand C-MAX. The APV could probably do reasonably well competing on price but many UK drivers would probably prefer to buy a better vehicle second-hand.