Chevrolet Orlando
Second Hand Orlando
The Chevrolet Orlando was introduced in 2010 as a follow-up to the Tacuma, which was sold in Europe, and the Chevrolet HHR, which was sold in Canada.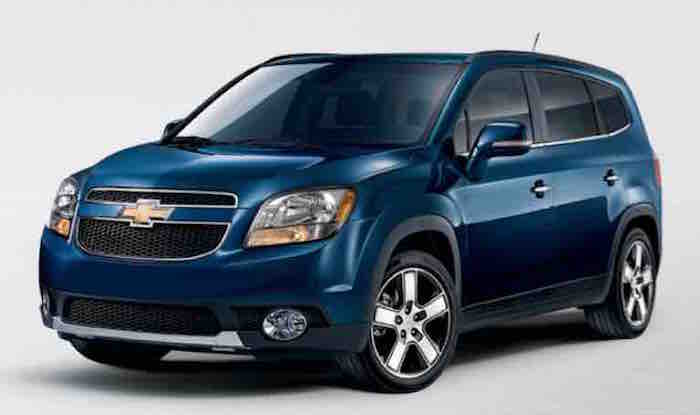 Chevrolet Orlando pictured above.
Unfortunately the Chevrolet Orlando is not available from new anymore. This is since December 2015. You can only buy second hand ones now.
That aside, this is a handy MPV offering Seven Seats in a compact format. All new Chevrolet Orlando's came with a 5 year warrantee promising 5 years servicing, roadside assistance, annual vehicle check and MOT. Chevrolet are honouring all guarantees previously promised.
Boot Space
Despite it's huge practicality the Chevrolet Orlando only has 101 cubic litres of boot space when all three rows of seats are upright.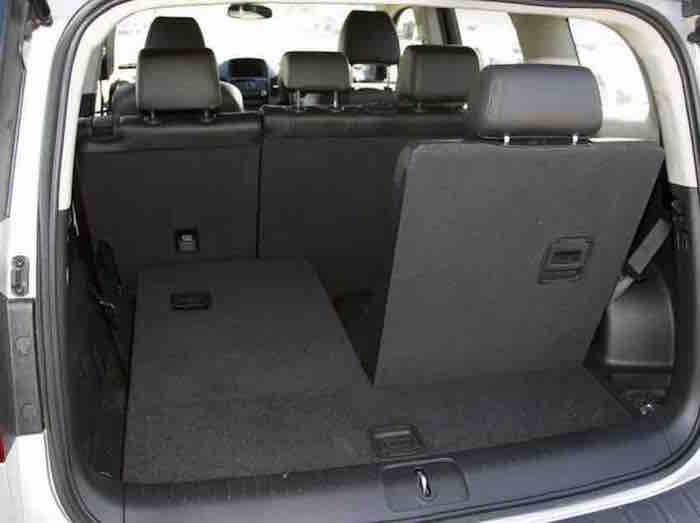 Chevrolet Orlando Boot Space shown above.
Co2 Emissions and Car Tax Band
Co2 Emissions range from a reasonably healthy 159g/km to a less economical 186g/km making the Car Tax Band range from G (£180) to J (£265). These are 2015-2016 prices.
With the third row folded (seat six and seven) the boot space increases to 739 cubic meters. For extra versatility the boot space increases to 1594 cubic meters when both second and third row seats are folded.

Chevrolet Orlando interior shown above.
Fuel Economy
The LS1.8i Orlando can do between 29.1 and 47.9MPG with a combined cycle of 38.7mpg. The more efficient LTZ 2.0 VCDi diesel does between 35.8 and 57.7 MPG with a combined cycle of 47.1MPG
Purchase Price
The recommended retail price from new varied from £16,395 for the 1.8-litre petrol engine to beyond £22,195 for the LTZ trim. However as ONLY Second Hand Orlando's are available you can pick one up for below £10,000.
Engines
There are three Chevrolet Orlando Engines; 1.8 petrol and two diesels, a 2.0-litre 128bhp and a 2.0-litre 161bhp. At the top of the Orlando engine list is a 2.4-litre Chevrolet Orlando Ecotec petrol engine that uses direct injection to provide 178hp. This engine, too, is available with a choice of six-speed transmissions, one being manual and the other being an automatic. The manual gearshift is a little agricultural and takes some time to get used to.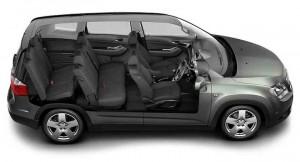 Trim Levels
There are three trim levels; LS, LT and LTZ specification. The LS is the base model (1.8 petrol engine), which is the cheapest you can buy. That said, it is fairly well equipped with standard features including electric front windows, air conditioning, six airbags, stability control, tinted windows, remote central locking and electric mirrors. The same spec for the 128bhp diesel will cost more.
Additional Features
The LT trim costs £1,000 more and brings a few more goodies to this practical MPV, including rear parking sensors, climate control, USB connectors, rear electric windows, 16-inch alloy wheels, steering wheel audio controls, an upgraded stereo and automatic transmission for the diesel engine.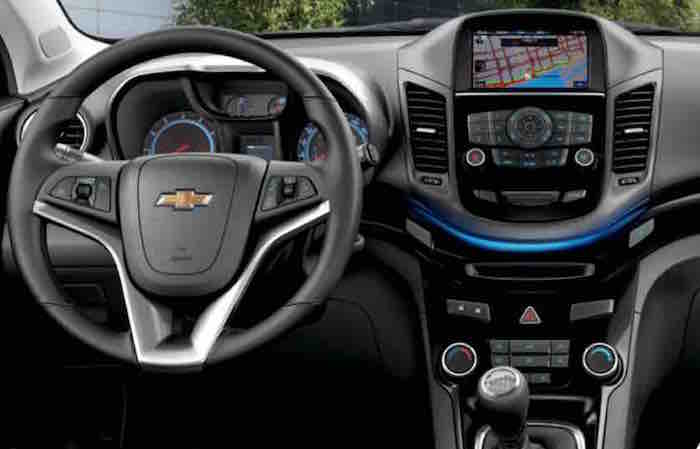 Chevrolet Orlando cockpit pictured above.
Dimensions
The Orlando is 1.584 meters wide and 1.633 meters high. With the wing mirrors extended the width increases to 2.164 meters. From the front to back wheels the Orlando is 2.76 meters long. The total length of the Chevrolet Orlando is 4.665 meters.
LTZ Trim
The top-of-range LTZ trim (petrol engine) includes cruise control, 17-inch alloy wheels, automatic wipers and headlights, chrome detailing and folding door mirrors. There is a manual gearbox for the 161bhp diesel to help take the extra power.
The body comes as a four-door minivan/SUV style, with a tailgate. Shoppers can have front-wheel drive or all-wheel drive, both with the engine in the front.
Executive Pack
For an additional £2,000 (when buying new), the Executive Pack could be fitted, which replaced the 17-inch wheels for 18-inch wheels. It also came with full leather upholstery, satellite navigation and heated front seats.
Performance
The Chevrolet Orlando's top speed is around 111 miles per hour and it gets to 62 miles per hour in around 11 seconds. The Orlando grips the road well with suspension able to cope with pot holes and uneven surfaces
A pair of 2.0-litre diesels are also available. Both are four-cylinder turbocharged engines producing either 129hp or 150hp. The low-power model comes with a six-speed manual gearbox, the higher-power version offering the same or a six-speed automatic transmission.
Design Specs
The design is similar to the Optra from the front and is based on the Vauxhall Astra platform, which also carries the well-regarded Zafira. That means that it will handle well and be much more car-like than a mini-van. The Orlando utilises Vauxhall's Flex7 seating arrangement, which takes the two-three-two layout and maximises space when the rear seats aren't needed as they fold away neatly into the floor.
Since December 2015 Chevrolet ceased producing vehicles for the United Kingdom. On their website Chevrolet are now recommending Vauxhall MPV's instead. They even link to the Vauxhall website.
.more...