Citroen C8
Citroen C8 Second Hand Seven Seat MPV
The C8 seats seven people comfortably. It has scored well in safety tests, with a five-star NCAP Adult rating in safety tests. This MPV was first introduced to buyers in the UK in 2007. It is not available from new. However it is still seen on our roads as there are many models still in use across the UK You can buy a Second Hand Citroen C8 from about £1,500.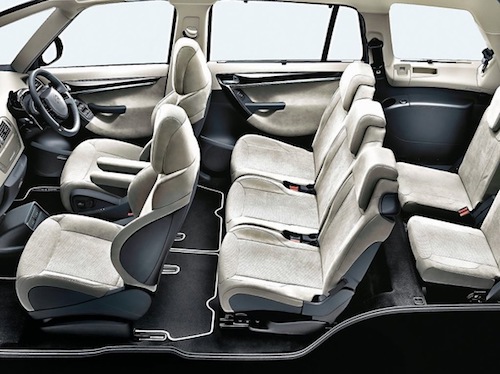 Citroen C8 seven seats pictured above.
Servicing
The service interval frequency for this model is 24 months. This is pretty standard and most national service centers will service your C8 for an affordable amount.
Cost
You Can't buy these new any more, but prices are cheap. A latest search on Ebay Motor Vehicle Listings had the cheapest at around £1,000 and the most expensive at just under £16,000.
So why buy one? Well, In terms of size, they remain difficult to beat. When first introduced in early 2002, the Citroen C8 was a step up on what had come before with an added 30cm in length which, added to the expansion of other dimensions, meant this vehicle was a people carrier in the truest sense. It was the nearest thing you could get to a full minivan and much less bulky, and that is still largely true today.
Emissions
This model emits C8 (Co2) emissions of between 175 g/km and 199 g/km. A base model will emit above average levels of Co2, while higher specification models also emit relatively high levels of this substance.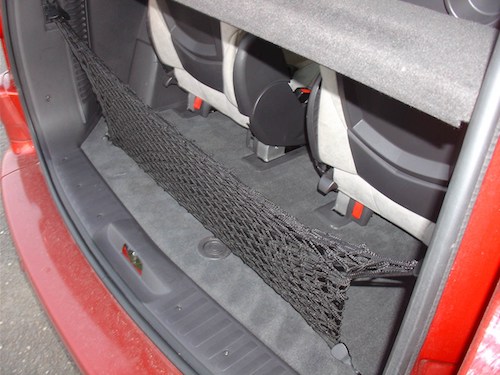 Citroen C8 Boot Space pictured above.
Running Costs
The Car Tax for this model is F. However stronger engines have slightly higher Car Tax Bands.
This car averages 37.7 miles per gallon for the diesel model which is pretty average for this size of vehicle.
The insurance band ranges from group 10 to group 14. Base models fall into the group 10 category.
Extras
Exclusive models of the Citreon C8 come equipped with an aluminum rear spoiler and alloy wheels. A leather steering wheel and heated front seats give a feeling of luxury and comfort to the driver. Captain's chairs make this a vehicle that is truly a pleasure to drive. The four full-size rear Captain's chairs feature adjustable armrests and are removable.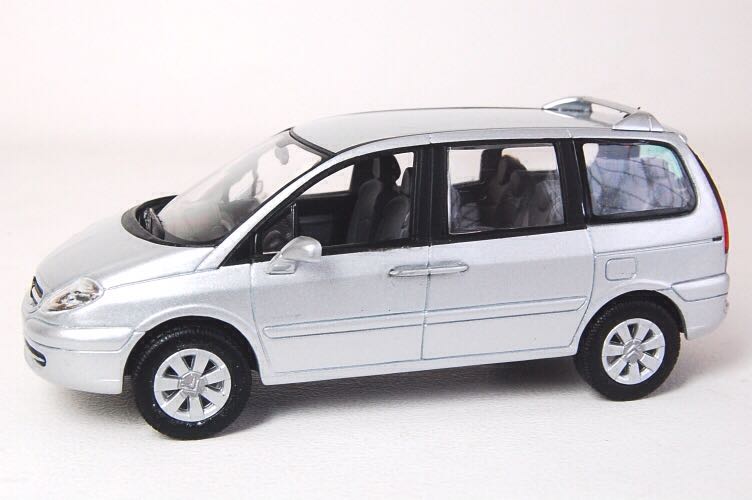 Citroen C8 pictured above.
Colour
Customers interested in buying the C8 have an array of colours to choose from. For customers who want a metallic finish, they can choose from gun metal, arctic steel, Manitoba grey, Rossini grey and Kyanos blue. This vehicle is also available in a pearl finish in calypso blue and iron grey. The Citreon C8 is also offered in a solid black and white finish for customers who are looking for a very traditional exterior color.
Specification
There is an 80-litre fuel tank. The gross vehicle weight of this model is 2759kg. It has a six speed, 4 cylinder manual transmission.
History
Not so long ago when 7-Seaters were real people carriers and automakers weren't so bothered about producing MPVs that looked like sporty hatchbacks, Fiat, Peugeot and Citroen all produced a vehicle that was essentially the same. Citroen named it the C8. That was back in 2002, and although it has been updated since – most recently in 2008 – the Citroen C8 remains the standard by which Citroen has been judged in terms of people carriers for nearly a decade. And that's despite Citroen's decision to discontinue production of new C8s in the UK.
Rear Seats
The rear seats are a bit tighter, but are a good choice for children. The driver is positioned far enough above the road so that he or she can keep an eye on the road. The power steering makes this vehicle easy to operate.
Conclusion
This MPV gives a comfortable ride and can accommodate large families in style. The passengers in the middle row of seats can take advantage of the separate heating and cooling systems. They can also access plug-ins for laptop computers and computer games, if they wish.
In terms of maneuverability and visibility, the C8 is great, so too on the quality of ride this vehicle can provide up to seven passengers. For the greatest fuel efficiency, the diesel version certainly beats the petrol equivalent. Indeed, overall the luxury diesel models have been shown to retain their value the best, achieving 26 miles to the gallon for the 2.2l and 32MPG for the 2-litre version.
In the past few years, the 7-seater market has moved away from the likes of the C8. But if it's an old-fashioned people carrier you're after then this is exactly that.
.more...