Citroen Tubik Concept MPV
The world of automobiles has enjoyed a few fine previews lately, as automakers debut their wares and concepts at the international motor show now taking place in Frankfurt, Germany.
One of the most intriguing announcements lately comes from French automaker Citroen, which announced a futuristic MPV concept called the Tubik.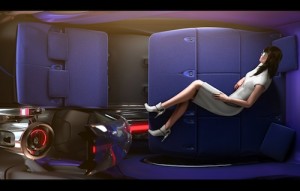 We're not sure what Tubik really means but it kind of sounds like 'too big' and honestly, in a world that seems to be moving towards smaller, lighter vehicles, this thing could easily be accused of being too big. Too cool, however, is unlikely to be an insult anybody throws at the Tubik, which looks like a glamorous fashion cafe on wheels.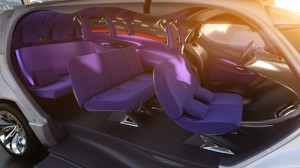 So far, it appears the Tubik only exists in the minds of its creators and the databanks of their CGI-rendering computers. The Tubik is essentially a one-box MPV, much in the vein of the classic Volkswagen Transporter (Shuttle), though it is far less cute or cuddly than the mighty hippy-mobile ever was.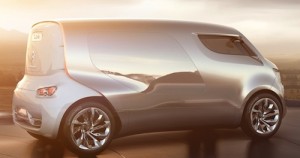 We're also not sure just how many seats this thing is slated to have, should it ever hit the streets but it looks like there should be room enough for seven seats. No doubt, those seven seats will fold down into a complex waterbed, complete with lava lamp and kaleidoscope disco lights, too.
Another oddity is the apparent lack of windows. Apart from the windscreen, the front doors and the rear, the Tubik has precious little glazing. The nose of the Tubik, too, is rather unresolved, though it seems to hark back to at least one rare but classic Citroen commercial vehicle from more than 50 years in the past.
In any case, Citroen is promoting the Tubik as an 'executive shuttle' founded on one key idea – that travel should be fun. We're hoping to see plenty more photographs of this classic piece of surreal dreaming from Citroen, who rarely disappoint.
.more...