Electric cars, Hybrids or Diesel?
There are plenty of eco cars out there that are economical and have low carbon emissions, making it confusing for car buyers to decide which vehicle is right for them.
If you are looking for a green car that is affordable to run, there is now a huge selection to choose from. These include all-electric cars, plug-in cars and regular hybrids, and there are even diesel models that guarantee to do 80mpg.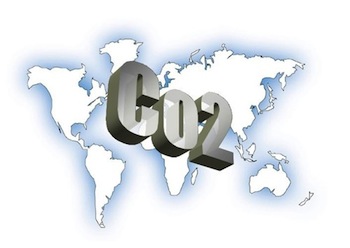 C02 image above.
Choosing a vehicle that is most suitable for you depends on where most of your driving will be done. The main thing to look for is the amount of CO2 per kilometre that the car emits. Vehicle tax is set according to this, with the best green cars qualifying for zero tax. To be exempt from the London congestion zone charge, your vehicle must emit 100g/km or less.
First Hybrid Family Car
The Toyota Prius is a great example of a petrol hybrid. The new plug-in Prius can be driven for 15 miles on electric power, after which it changes to a standard hybrid car. It has fuel emissions of just 134.5mpg and emits just 49g/km of CO2, but it is not cheap, starting at £27,000. The Prius is great for short urban commutes, although it can drive any distance on its hybrid engine. If it runs only on electric power, it will save you £10 a day in fuel costs.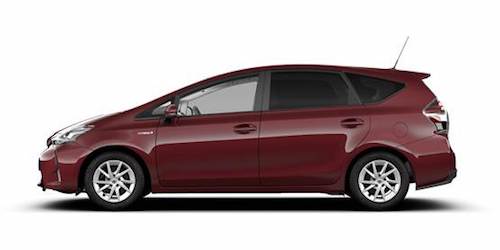 Toyota Prius pictured above.
If this model is too small, Toyota also has a seven-seater hybrid, which is the first of its kind. This car is fantastic for big families or taxi firms, starts at £26,195, and is exempt from the London congestion charge. The advertised fuel economy of this eco car is 68.9mpg, although in real life it is more likely to achieve 55-58mpg.
Electric Cars are Not as Popular
Electric cars are still struggling for acceptance, although the new Nissan Leaf seems to have set new standards. Unfortunately, cars that can travel for only 90 miles do not meet most drivers' needs. They are fantastic for delivery companies that stay in a 30-mile radius, but it will cost £700 pounds to upgrade your electricity supply in order to charge this vehicle.
Hybrid Diesels are Very Fuel Efficient
Diesel hybrids are the best solution, according to many car experts, as they allow vehicles to go farther on less fuel. The Peugeot 3008 was the first of this kind, and almost 10,000 have been sold in Europe since being launched last spring. In the UK, they start from £27,000 and claim consumption of 75mpg and 99g/km CO2 emissions. This car will save a household £1,300 a year if driven for 14,000 miles.
Those with larger bank accounts can opt for the luxury Mercedes-Benz's E300 BlueTEC diesel hybrid. This green car has less cabin space and costs £10,000 more than a conventional BMW but it will save drivers £500-600 a year.
Eco Vehicle Choices
There are plenty of conventional diesel cars that offer excellent consumption and low emissions, including the Kia C'eed 1.6 CRDi and the VW Golf. The downside of these cars is that diesel costs 8p to 10p a litre more than petrol fuel. They are also very expensive to fix. Still, if you drive more than 16,000 miles a year, a fuel-efficient diesel might be your best option.
You May Also Like