Supercar Sesto Elemento
We are breaking away (just for today) from family cars, MPVs and People Carriers to discuss some luxury supercars.
Have you got a few million pounds to blow on a car (I haven't)? Are you looking for serious exclusivity and a supercar that makes a Lamborghini Diablo seem tame by comparison? Have no fear - Italian Supercar Company Lamborghini is rumoured to have exactly what you need.
For the princely sum of £2 million and with lots of luck (or serious connections) you could become the owner of one of a handful of Sesto Elementos. Lamborghini is said to have approved a production run of a handful of cars, thought to be limited to as few as 10.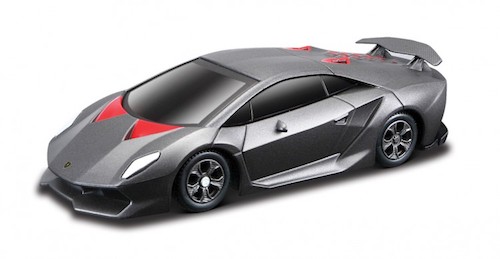 Sesto Elemento pictured above.
The Sesto Elemento was initially presented as a concept car at the Paris Auto Show. It proved a huge hit, causing as much of a stir as did its glamorous predecessors, the Miura and the Countach. The concept cars rakish lines, moody attitude and space-age materials were the talk of the show. It is not a suitable Family Car.
Mechanically, the production Sesto Elemento is likely to differ little from Lamborghini's fastest existing production model, the Gallardo LP 570-4 Superleggera. It still looks set to be a truly staggering beast.
Given that the 570 horsepower and 540Nm produced by the Superleggera's 5.2 litre V-10 engine inspire the lightweight Gallardo to get from standstill to 60mph in 3.4 seconds and carry it on to a reported top speed of 202mph, having the same motivation is hardly likely to be considered a disadvantage for the Sesto Elemento.
However, if you're paying the thick end of US$3.5 million for a Lamborghini (one based on the Gallardo Superleggera, which at US$240,000 seems positively cheap by comparison), you'll probably want more than a Gallardo with a limited-edition body. This is where the car's name comes in. Sesto Elemento refers to carbon, the Sixth Element in the periodic table. Don't worry - this doesn't mean your millions simply get you lashings of boy-racer carbon fibre.
Over the decades, since the first supercars emerged to excite young boys, scare older boys silly and eat through the savings of rich men, safety and environmental legislation have led to cars getting heavier and heavier. Supercars of the 1960s had as little as 200hp. Today's supercars often have between 500hp and 1,100hp but they can weigh (in the case of the Bugatti Veyron) nearly two tonnes.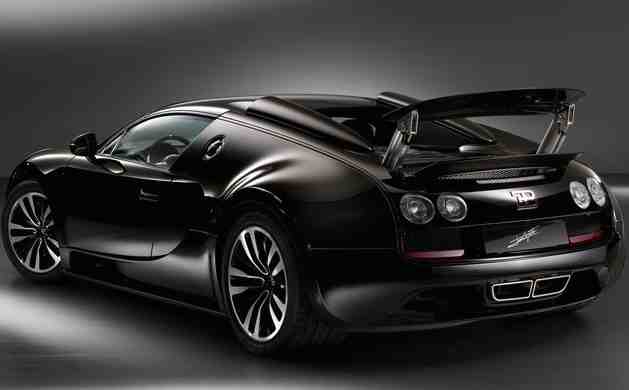 Bugatti Veyron pictured above
The Sesto Elemento is the product of a technological alliance between Lamborghini and Callaway, the latter which is better known as a maker of golf clubs. So, will you be buying a special-looking Gallardo with a matching set of golf clubs?
No, the Sesto Elemento will feature what the companies call 'forged composite'. This remarkable material, produced using carbon fibre and a proprietary manufacturing process, is used in the heads of Callaway's golf clubs and is said to be lighter and stronger than titanium. The Senso Elemento's chassis and body are produced from forged composite.
Thanks to this exotic material, the car weighs just 1,100kg, compared to the 'lardy' Superleggera, which tips the scales at more than 1,300kg. So, the lucky few owners of the Sesto Elemento will probably see the all-wheel-drive system launching the car through the 0-60mph dash in an eye-popping 2.5 seconds. Lamborghini claims to be less concerned about top speed but the 'Hella Mental' is likely to max out at more than 210mph.
The lower weight also has a huge effect on car dynamics. The Sesto Elemento will steer, stop and most importantly, go like no other Lamborghini, or few other cars for that matter.
.more...