Crossover SUV from Lamborghini
It won't be the first luxury carmaker to move into the crossover market and it certainly won't be the last, but for Lamborghini, the rising prospect of a new crossover SUV is perhaps a little unexpected. After all, the Italian automobile manufacturer usually deals in low slung sports cars rather than bulky SUVs. This looks set to change though.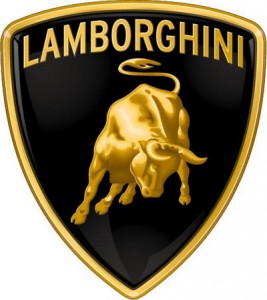 Lamborghini logo pictured above.
Revealed at Beijing Motor Show
According to the Italian car magazine Quattroroute, Lamborghini is due to reveal its latest vehicle at the Beijing motor show in April. If its report is to be believed then the new SUV will be constructed around the Audi Q7 platform, with the details being secretly worked out under the codename LB 736. Engine-wise, we know little as yet but rumour has it that it is an electrically assisted V8 or even a V10 generating something in the region of 700 horsepower. It is a Lamborghini, after all.
SUV Exterior
In terms of the exterior, there is talk of an aluminum and carbon-fibre structure, which is standard issue for Lamborghini these days. Although it is tipped for its first appearance in April, we likely won't see the vehicle on the roads until 2015. If it appears at all, that is, as Lamborghini hasn't confirmed anything regarding this project to date.
Lamborghini SUV History
So things are still far from certain but in terms of what Lamborghini has done in the past, an SUV isn't totally unheard of from the Italian sports car manufacturer. In fact, Lamborghini first built one back in 1986. Certainly back then its bulky LM002 was a departure from the norm. Dubbed the 'Lambo Rambo', the LM002 was an unexpected success due to its hardy performance, which proved particularly popular with rich Saudi Arabian sheiks and oil barons. At the time, very few cars were as hard wearing in the desert, not least because of its custom-made Pirelli Scorpion tyres. Specifically built to deal with the extreme power and conditions for which the LM002 was designed, there were two types available: one for mixed use and the other specifically for driving in unforgiving sand.
Given the hardy engineering of the LM002, it is hardly surprising that Lamborghini's first foray into the SUV market was rumoured to be for military use. However, contrary to speculation, such a vehicle was never built. It was though based on a prototype vehicle that Lamborghini started working on back in 1977, which was codenamed 'Cheetah'. Reports said the Italian sports car maker had hoped to sell the vehicle to the US military but it was completely destroyed during testing and never again saw the light of day.
Crossover SUVs – All the rage
Which brings us back to the expected showcasing of the latest Lamborghini effort to produce an SUV. Given the Italian firm has made one such vehicle before, which never came on the market - indeed, Lamborghini categorically denied the existence of this supposed crossover – such a vehicle doesn't seem unfathomable. After all, it wasn't so long ago that a Porsche SUV looked like a pipedream either and let's face it, crossover SUVs are all the rage.
.more...