Indian Manufacturer
As part of its strategy of rapid expansion in the passenger vehicle and SUV market, Indian vehicle manufacturer Mahindra & Mahindra has quickly established itself in the domestic market and looked overseas with a succession of new models.
But the new Mahindra XUV500 is the company's most impressive effort to date.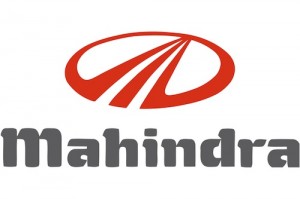 Mahindra Car Logo pictured above.
This is the first Mahindra utility vehicle to ditch the more antiquated ladder-frame chassis for a modern monocoque that relies on this exciting new 7-seater's external bodywork for support resulting in improved handling and stability at higher speeds. Here the vehicle excels. It's a sign of the manufacturer's growing maturity ahead of the launch of production and retail facilities in the tough North American market.
Safety
And in a market that has at times been plagued by safety concerns, the XUV500 packs an impressive six airbags, ABS brakes and ESP in the W8 version which is available in front wheel and four-wheel drive versions. The W6 version is front wheel drive only with fewer features.
Mahindra XUV 500 pictured above.
One criticism of this new people carrier is that it uses the same engine as the Scorpio, the Indian company's first foray into the SUV market. However, the 2.2-litre mHawk diesel engine used again this time round offers the driver more torque and power in what is a more up-to-date design.
Interior
This is certainly true of the interior. The XUV500 packs in a host of modern features such as a satnav, digital climate control, AC vents on all three rows of seating and Bluetooth capability. It's a further sign that Mahindra, and Indian car manufacturing in general, means business in the competitive global 7-seater vehicle market.
Seven Passengers?
So how does the XUV500 do when it comes to accommodating seven passengers? Not bad at all. The lessons Mahindra has learned with the Xylo, its MUV launched in early 2009, are again heeded here. Seats are large, comfortable and offer plenty of leg space, especially in the front. Even the rear seats manage to fit a good amount of all-important recline too.
Handling
Handling-wise, the XUV500 is surprisingly good in light of some of the clunky 4x4 models seen in India in the past. The main benefits have come from the more advanced, intelligent chassis system and responsive steering. This is a big improvement over the likes of the Scorpio, and further adds to evidence that Mahindra may be ready to take on Western SUV manufacturers that have specialised in the market for years.
Low Purchase Price
Of course, where Mahindra hopes to battle its rising number of global competitors will be on price, and this is where the XUV500 really does come into its own. Following its recent release in India, the top spec version of this 7-seater is available at around £18,000 in a market that retains its price sensitivity. Outside of India this retail price will surely go up depending on the market, but with SUVs from more established manufacturers costing a great deal, Mahindra may be onto something. At this price, the XUV500 represents something of a well performing bargain.
.more...