Nissan Qashqai+2 2011
Think of the Nissan Qashqai +2 as a Nissan Note with two extra seats. It is one of the most affordable seven-seaters available with prices starting at just over £16k. It is a good option for people looking to cart six friends around without paying over the odds. The Nissan is a retort to Toyota's Avanza, which is another low-cost option, and shares similarities to other mini-MPVs, such as the Vauxhall Zafira and Renault Espace.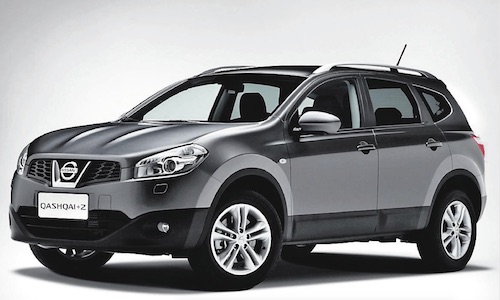 Nissan Qashqai+2 pictured above
The stretched-estate car look and car-like driving position bode well for those that don't want to have to learn how to manoeuvre a large vehicle, and it makes access much easier as there's no high step-up to the cabin. The dashboard is clearly laid-out, with easy-to-reach, ergonomic buttons, although the heater controls can be difficult to see when you're on the move.
There is electronic power steering, which makes parking easy but can cause lots of unnecessary body roll as it's so overly responsive. There's a lack of weight in the steering that doesn't inspire confidence nor are you fully aware of how much lock you're putting on.
As with many manufacturers these days which share components under a license fee, the Nissan Qashqai +2 shares Renault's 1.8-litre petrol engine that is mated to an automatic CVT (continuously varying transmission) unit that produces 120bhp and 115lb-ft of torque. It's not the most rip-snorting of engines but it is quiet and offers good fuel economy.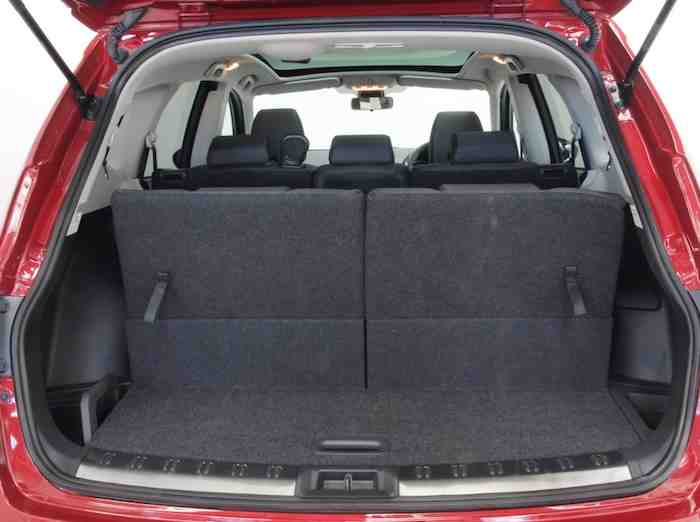 Nissan Qashqai+2 boot space pictured above
Coupled with the electro-steering, the Qashqai is softly-suspended meaning that it rolls into corners, feels top-heavy and will understeer if you turn a corner too quickly. There are good brakes that have ABS, which is useful if that handling catches you off guard.
Inside, there is optional leather seating, deep carpets, lots of cubby-holes and storage bins and only the rearmost passengers will feel cramped in the leg-room department. With all six passenger seats in place, there is little boot space and it might be an idea to look for a roof-box if you're wanting to carry luggage as well as people. The seats can be moved, folded and split using the levers on each side, which makes it easy to chop and change between seating options.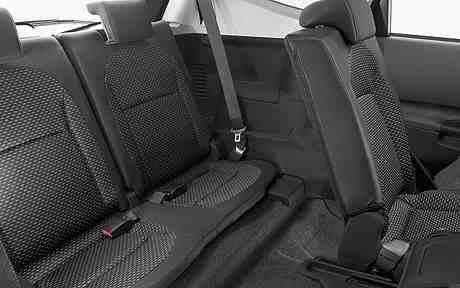 Nissan Qashqai+2 rear seats (3rd row) pictured above
On those rare occasions when it's hot and sunny, the rear seat passengers needn't have to suffer as there are vents from the air-conditioning unit that are built into the backs of the arm rests, to keep it cool in the back. Coupled with an airy feel to the cabin thanks to the sun roofs and lightly-coloured plastics and seat coverings, it's a nice place to be. Whether it would be possible to stand long journeys in it is another question.
The Nissan Qashqai +2 is still relatively unknown in the UK but it doesn't mean it should be discounted from your shortlist of cheap seven-seater cars. If you only occasionally carry six other people and need a larger-than-a-saloon type of car, then the Qashqai is a good option, as long as you don't mind the automatic gearbox.
If you live in Australia this model is better known as the Dualis.
.more...