7 Seater Skoda Yeti
Skoda says it is looking into developing two new MPVs as the low-priced Czech automaker plans to increase its range of 7-seaters in the coming few years. Speaking at the recent Geneva Motor Show, the company's technical director Eckhard Scholz said that Skoda is first looking at developing a 7-seater version of the Yeti.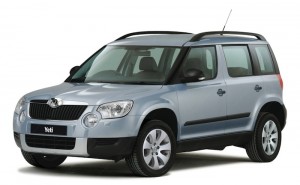 Scoda Yeti pictured above.
Yeti – Best Family Car
Currently a 5-seater, the Yeti has been something of a revelation, winning Top Gear's Best Family Car award in 2009, the first year it was in production, along with a string of other accolades. Indeed, Jeremy Clarkson got so enthusiastic about the Yeti during one episode of Top Gear that he declared it to be "the best car in the world", prompting a Twitter frenzy.
Euro NCAP awarded it five stars and, with the option of up to 11 air bags, it ranks among the safest vehicle in its class. UK buyers have also been offered an additional level of trim to those in the rest of the EU and other less developed markets such as India, which has further added to its appeal on these shores.
Commercial Release in 2 Years
This success has been replicated in its sales performance. After just two years of production, Skoda has already manufactured its 100,000th Yeti. Next year, production is due to switch from the Czech Republic, Kazakhstan and the Ukraine to VW's Shanghai production facility. Skoda has not given a timeline for a 7-seater Yeti, but indicated a commercial release would happen within two years, if not sooner.
Based on VW Touareg
In addition, Scholz said Skoda is planning a further two SUVs, one of which will be smaller than the Yeti and therefore almost certainly a 5-seater, and another which would be larger and probably a 7-seater. In the case of the larger vehicle, it will also almost certainly be based on Volkswagen's Touareg, itself a 7-seater. Like other vehicles in the Skoda range, this larger MPV will be at the lower end of the price spectrum, raising the distinct possibility of a very affordable Touareg coming onto the market, possibly sometime in 2014.
Touareg -Type SUV
The Touareg is a joint-venture vehicle developed by Audi, Porsche and Skoda's parent company Volkswagen. The strategy, in terms of Skoda's Touareg-type SUV, would be to come up with a suitably priced vehicle that would compete in the low-coast carmaker's chief foreign markets of Russia, China and India. The latter in particular has become extremely competitive at the lower end of the SUV segment. That would mean almost certainly losing some of the features that won the Touareg Car and Driver magazine's award for Best Luxury SUV in 2003, a year after the Volkswagen first went into production.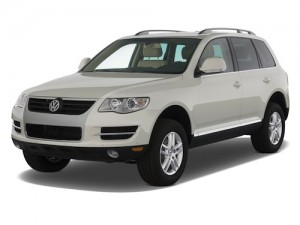 Touareg 5 Seat MPV pictured above.
Low Priced MPV
Still, this latest announcement looks set to be significant. Following the success of the Yeti and the promise of a 7-seater version, Skoda is on course to establish itself among the leading global manufacturers of low-priced MPVs. This has been shown by the automaker's ability to sell vehicles equally well in the likes of China, as it does in more developed markets in Europe, while still managing to maintain a high standard of engineering.
.more...