Questions When Buying a 7-seat MPV
When you're finding that a normal five-seater car just isn't enough and that you crave a few extra seats, then it's about time you start looking to buying a seven-seater car. Of course, you could look at mini-buses, but they are cumbersome and aren't always practical; parking for instance. There are many questions that need answering when you are looking to buy a 7-Seater Car.
Therefore you may want to look at a SUV-esq seven-seater. There are many around now, with the first ones being the age-old Renault Espace, which is still a fine car, and the VW Sharan.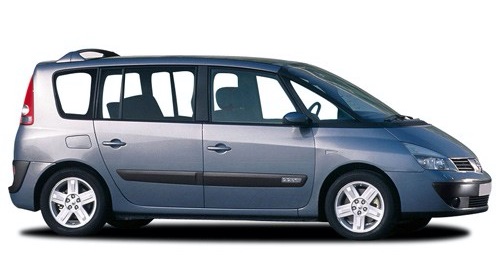 Renault Grand Espace pictured above.
Nowadays, with the demand for multi-seat cars on the rise, many car manufacturers have jumped on the bandwagon and there are now a whole host of seven-seaters to choose from in the United Kingdom. There is no longer much need to aim for the converted commercial vans as now large SUVs have clever, flexible seating that allows you to carry seven people with ease, or simply fold the additional seats into the boot space to have a regular SUV.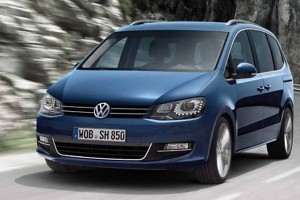 VW Sharan pictured above.
It's up to you how you use your car, but is having seven seats really needed? Will you be carrying seven people or maximising the space you have on a regular basis? With the government clamping down on CO2 emissions and car manufacturers requiring safer and therefore usually larger vehicles, it has an effect on the fuel emissions and fuel economy, which in turn can cost you lots of money.
Do you head off for the weekend for breaks with your family or take friends places regularly? It might be a good idea to weigh up the pros and cons of whether to simply have another car or hire a multi-seat car when the need arises.
The initial purchase price of a seven-seater, with a few options ticked, usually puts the price into the mid-£20,000 mark, which is a lot of money compared to smaller, more frugal cars. Of course, if you have four or more children, or take regular trips away with lots of people a seven-seater makes sense, but for the odd-occasion during the year, is parting with that amount of money worthwhile for you?
Running a seven-seater MPV generally has a negative effect on fuel economy, car tax bands and insurance groups, compared to smaller cars, too. The costs rise and with fuel seemingly always on the up, it's a cost that isn't easy to swallow. There are due to be hybrid seven-seaters, such as the Toyota Pris Plus, but take a look around for a car that is more suitable to your everyday needs, and friendlier to your wallet.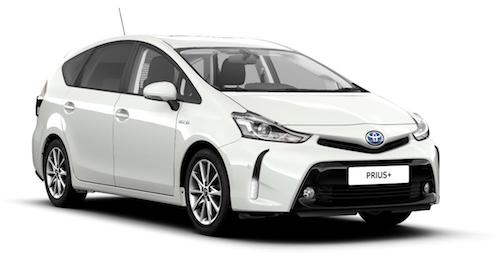 Toyota Prius Plus pictured above.
With Vauxhall Zafira's clever Flex 7 seating, there are times when you might need to have a van-like MPV and don't need the hassle of removing and storing the seats somewhere. Vauxhall's are particularly good as the seats fold flat into the floor easily.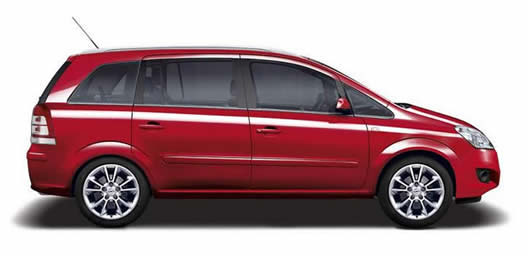 Vauxhall Zafira pictured above.
Some seven-seaters have three seats in the middle and two in the boot space, although there are some with two across the middle and an extra one in the rear. Some cars don't have the option to fold the seats down flat, which could cause a problem, and others are hidden from the driver which isn't great if you have children in the back that can get up to mischief.
More MPV's are being made with sliding doors. It is the new "must have" with seven seat MPV's. It avoids swinging doors and potential damage to doors and other vehicles when the access is by a sliding door.
.more...