Which Car Seat to Choose?
Whether it's by Maxi Cosi, Britax, Hauck or Cosatto, choosing the right option to keep your child safe could be one of the most important decisions you ever make, so be sure you get it right. To begin with, you need to make sure that you are aware of the myriad options out there. As many manufacturers and retailers offer detailed help to make sure you make the right choice, why not consult with retailers like Halfords or even consumer groups like Which? and get impartial advice on which car seat to purchase.
Advice from Car Manufacturer
Even your car manufacturer should be able to offer advice on this issue, particularly in relation to the correct fitting to go for. This is all-important given that how the seat is attached in your vehicle can make the difference between your child being correctly protected, or otherwise. Another good organisation to consult ahead of your final decision is the Royal Society for the Prevention of Accidents, which actually offers advice to certain retailers.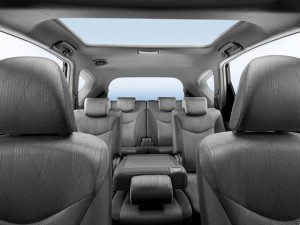 Weight is most important factor
Once you have a good idea of who to turn to, it's a question of selecting the right type of seat for your son or daughter. The key thing to remember here is that weight is the most important factor, as this determines the forces at work if you have an accident. The age only provides a rough guide in regards to which car seat is the right option.
Four Categories
The United Nations has categorised child and baby seats into four different types to try to cut down on confusion, and there are therefore essentially four types you need to consider. In fact, your child will almost certainly use all four variants at some stage as he or she grows up and gets bigger. The types range from Group 0 for babies to Group 0+ for toddlers, then Group 1 as your child grows and eventually Group 2.
Baby Seat Category
Group 0 seats are all rear-facing for babies from birth up to 10kg. Group 0+ are used for children from birth up to 13kg. This type makes sense for the first child seat, as they can be used for longer meaning you won't have to upgrade until your child is probably around the age of 15 months.
9kg to 18kg
Then you will need to go for a Group 1 seat, which is used for children between 9kg and 18kg, or typically up to the age of four (although remember that weight is the key guide here). Once your child is over 18kg, it's time to opt for a Group 2 seat until your child reaches 25 kg. These use an adult seat belt.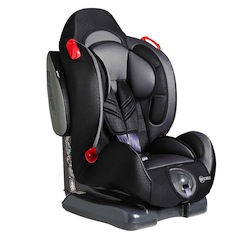 The Law
Remember that according to UK law, all children under the age of 12, or up to 135cm, must use a variant on these car seats, so it's not just a question of safety.