Audi Q7 - Exterior Colors
The Audi Q7 7-Seater is available in a variety of different exterior colours. You could decide to have Garnet red or Tee Silver, metallic instead of the standard Ibis White or Night Black.
There are two S line colours to choose from; either Mugello Blue or Daytona Grey.
Standard and Optional Colors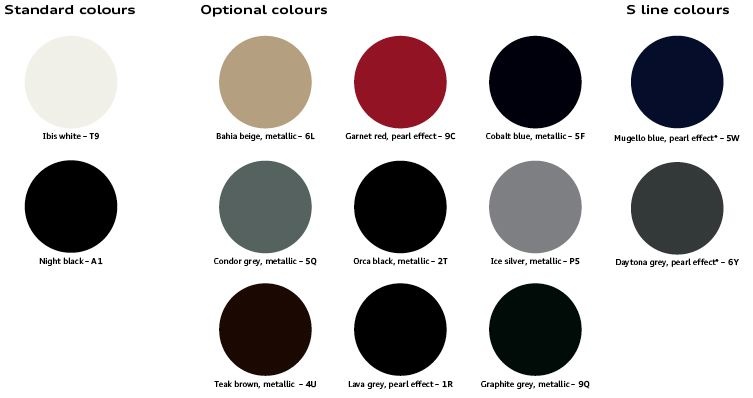 Exclusive Colors
The Audi Q7 is also available in a pearl effect exterior colours. The classic red or palace blue pearl effect paint costs a mere £1,700.00 including VAT. Customised paint colour from £2,400 including VAT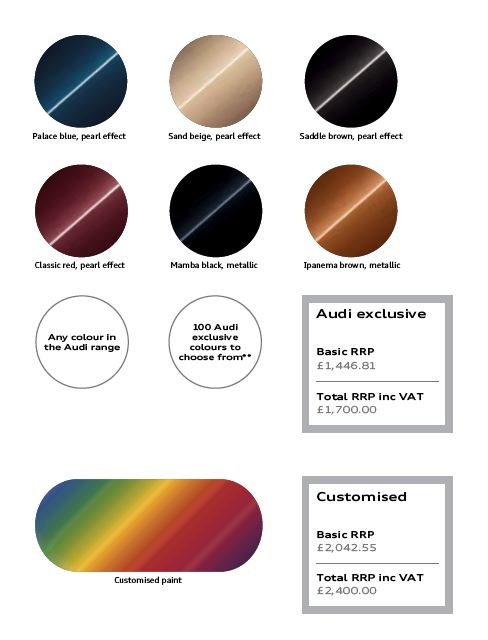 .more...