€770 for a Chipped Windscreen
This article details our experience at Milan Malpensa Airport when we dropped off our 9-Seater car and were charged 770 Euros for a chipped windscreen. Whilst my family and I were driving to the Airport from Pisa to Milan a stone on the motorway chipped the windscreen. The damage was minor and you could only see it if you looked closely. Our family had spent 17 days driving through Italy, in a 9-seat Volkswagen Caravelle where we visited Florence, Rome, Pisa, Rome and Verona.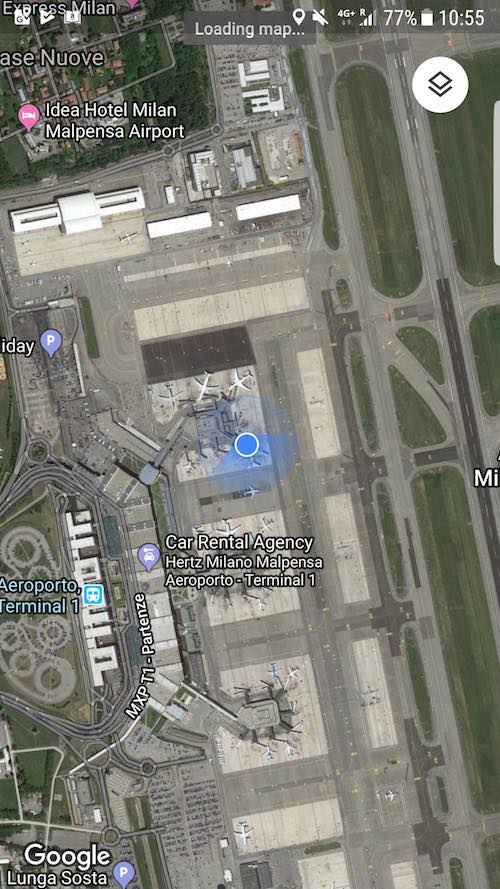 Pictured above is the Aerial (Google Maps) view of the Car Hire area at Milan Malpensa Airport
Car Hire Deposit
At the beginning of our holiday when our family collected our hire car we had to pay a two thousand pound deposit. If you don't have enough money in the bank or credit on your credit card the car hire company will not let you take the car. This deposit should be refunded at the end of the holiday provided no damage has occurred. The excess on the car hire is 2,000 Euros and the idea is that if there are any damages they will give you back the remainder of your deposit after they have taken what they believe is the cost of repairing any damage that may have been made.
Car Excess Insurance
When I was booking the hire car I opted to pay for additional car hire insurance. This cost 75 pounds and it was to cover me if I was unfortunate enough to need to claim back the excess. Because the excess was such a large amount (2,000) I opted for this additional insurance. I advise anyone with such a choice to also consider this insurance.
Dropping off the Car
After we had successfully arrived at Milan Malpensa Airport and navigated around the complicated roads to the underground Car Hire office, the staff at the Car Hire company walked around the vehicle and inspected everything marked on their electronic report (via a tablet). They cross referenced their report with what they could see on the car. Existing scratches and bumps were ignored (which there were many).
Chipped Windscreen
When the chipped windscreen was seen the member of staff took photos of it both inside and outside the Volkswagen Caravelle. Although a very minor chip, which we would likely repair for a nominal fee in the United Kingdom. In Italy the rules are quite different. According to the Terms and Conditions of our car hire agreement we were to be charged 770 Euros. 770 Euros for a tiny chip on a windscreen.
Our deposit
My husband and I argued that the cost of repairing the windscreen was nowhere near 770 Euros. This argument was fruitless as the staff dealing with us kept repeating to us that we would need to claim it back off our insurance. Our two thousand pound deposit was partially refunded. They kept 770 to repair the chipped windscreen. A cost, which, to this day I believe, is completely exaggerated.
Claiming back the 770E
On returning to the United Kingdom I started the process of claiming the 770 back from my excess insurance policy. This process was all electronic but required me to have kept all paperwork, a copy of the bank transactions, signed documents from the Car Hire Company and a copy of the original rental agreement. The process took around 6 weeks and even after that amount of time my husband and I only received 650 pounds back as that was the maximum amount you can claim back for a windscreen.
Pictures taken while driving through Italy: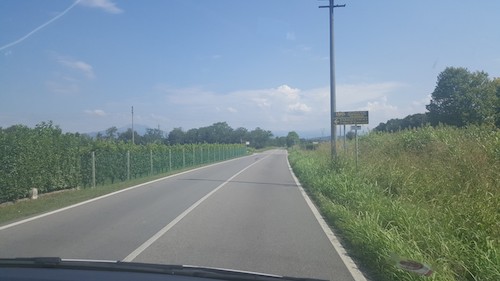 Pictured above is an italian road between Milan Malpensa and Lake Garda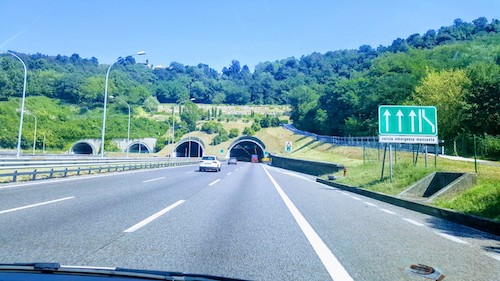 Pictured above is an italian road from Verona to Venice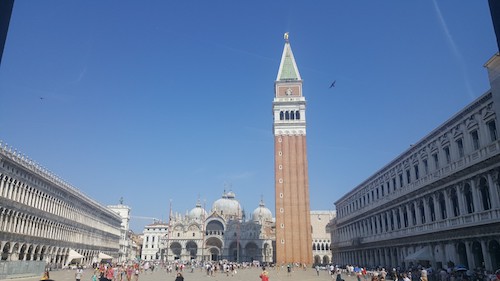 Pictured above is Venice main square which we visited whilst driving through Italy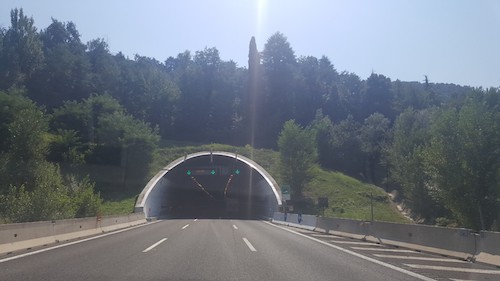 Pictured above is an Italian tunnel on the road from Verona to Venice
In Summary
Conclusion
If anyone is considering hiring a car abroad you must get the additional insurance because the Car Hire companies can and will charge extortionate amounts for relatively minor faults. If you are unfortunate enough to need to claim the money back make sure you keep every single piece of paper.
.more...
Our recommended specialists, www.carrentals.co.uk search and compare all companies, giving you the best choice and cheapest options.