Kia Sorento
Sorento Facts and Figures
The Kia Sorento 7-seater is sporty and with a look of real quality, this is a crossover SUV that makes road driving fun. It's a viable option when taken off the road, too. It has a more appealing design than the Sedona and Carens from the same manufacturer. There are 2wd and 4wd options. Seating for five is wonderful. The two rear seats are a little cramped but adequate for short people and journeys.
Purchase Price
From new, prices start from £22k which includes a £1,500 customer saving. Prices go up to over £30,000 for extra features such as Satellite Navigation, cruise control, climate control, parking sensors, electric seats and automatic gears. Second hand prices vary from £2,000, (for much older versions) and go up to £40,000 (KX3 with automatic boot door, Air Con Seats and Sun Roof).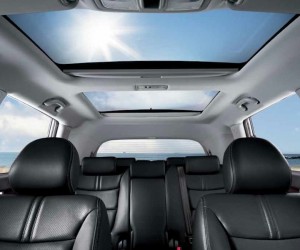 Servicing & 7 Year Warranty
Servicing can be more expensive than other comparable models, with some first year prices being as high as £185. These potentially high servicing costs can be offset by Kia's outstanding 7 year 100,000 mile warranty, which should cover any running repairs which are needed to help keep costs down.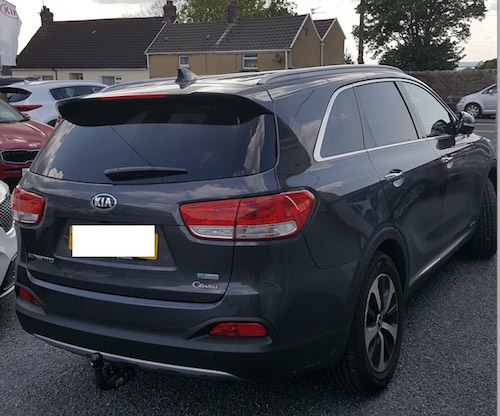 Dimensions
Being 4.685m in length and 1.885m wide the actual size of this vehicle is still quite compact. I class compact as anything below 5metres. Head room for the first, second and third row are 996mm, 995mm and 906mm respectively. In the same order legroom is 1048mm, 955mm and 795mm whilst shoulder room is stated as up to 1,506mm.
Weight and Capacity
This vehicle weighs just over 2,500 kg but with that it can tow its own weight. Don't put more than 100 kg on the roof or there will be trouble. And as for luggage space, well with all seats up your left with 111 litres. If you fold down all the seats the space opens up to over 1500 litres.
C02 Emissions & Car Tax Band (VED)
With twelve different engines to choose from the Co2 Emissions range from 169g/kg to 194g/co2. Vehicle Excuse Duty falls into Bands H, I and J. Don't forget to budget for the showroom tax when buying new!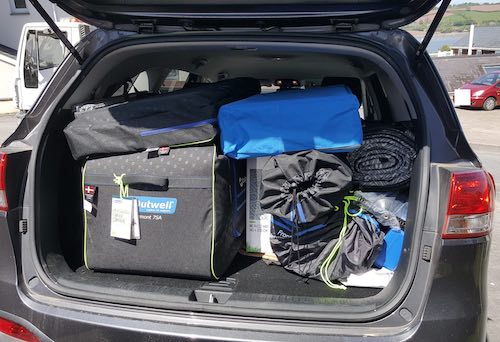 Miles Per Gallon (MPG)
A Sorento with a more efficient manual gear box will provide drivers with 44.1mpg combined, while those who chose the slightly less economical automatic option will be able to expect around 38.2mpg. The fuel tank capacity is 70 litres in all models. Our family has had the Sorento for two years and average around 37 miles to the gallon (diesel).
Additional Features
As standard, a Sorento will come with safety features such as ABS, PAS, Isofix anchors, airbags (including side airbags) and remote locking along with items such as a CD player, air conditioning, folding rear seats and electric windows.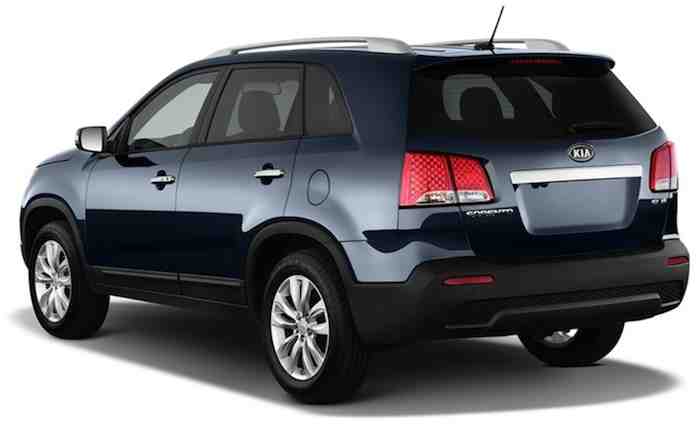 On upgraded models, items such as Sat Nav, climate control, cruise control, parking sensors and electric seats are available. Its nice to know that there is no different specification in safety features across all models in the range.
Performance
Performance is impressive with all models coming with a 6 speed gearbox. The benchmark speed of 60mph is reached in 9.3s to 10.5s. Top speed is 118 miles per hour. There is plenty of power to get you up a hill quickly with all seats occupied and a boot full of cargo.
Insurance Group
Depending on the model and engine, the Sorento will be ranked between insurance groups 24 and 30.
Conclusion
Where this vehicle comes into its own is the unbelievable warranty offered by Kia – a whopping seven years, which is unrivalled by any other in this class. That's hugely reassuring for buyers of this vehicle and means that it retains its second-hand value fairly well. Space-wise, the interior is well designed. Kia has introduced a 5-seater version of this vehicle but the 7-seater version is definitely the way to go. The Kia Sorento hides its bulk well and a huge amount of space is created at the rear when the third row of seats are folded down.
.more...